Prison crisis laid bare as Government ordered to act over inmate deaths and 'dramatic decline' in conditions
Government issued with unprecedented warning that inmates are being driven to take their lives as inspectors reveal conditions 'worse they've ever seen', prompting echoes of Strangeways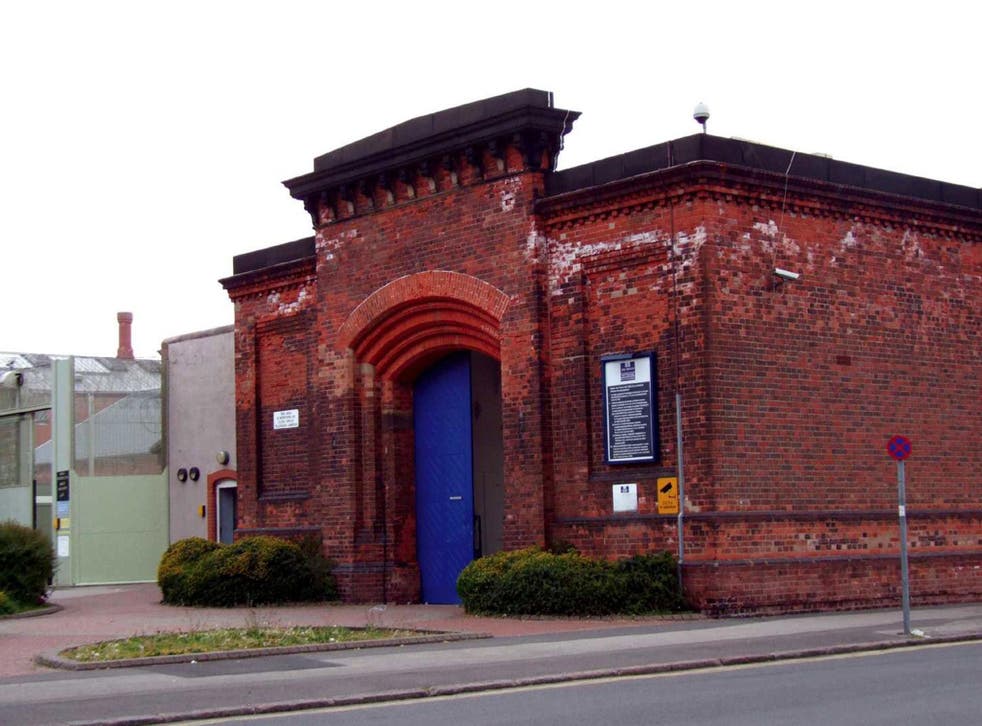 The crisis at the heart of the prison service has been laid bare after the Government was issued with an unprecedented warning that inmates were being driven to take their own lives due to a "dramatic decline" in conditions.
Inspectors today reveal conditions in one English jail are the "worst they have ever seen", painting a grim picture of inmates in HMP Liverpool living among dirt, litter, rats and cockroaches and occupying cells that are "dangerous to live in".
The report comes a day after the prison watchdog issued an "urgent notification" for the first time after a separate, as yet unpublished, report found HMP Nottingham was "fundamentally unsafe" to the point that inmates are at risk of death.
Justice Secretary David Gauke has 28 days to respond in public to the warning in accordance with the "Urgent Notification Process", introduced in November as a way for the Prisons Inspectorate to directly alert the Government if they have an urgent concern about the performance of a prison.
It comes after the general secretary of the Prison Officers Association (POA) made a stark warning on Wednesday that today's jails remain as bleak as the Strangeways era, saying that "clear recommendations" made following the 1990 prison riot have been ignored 28 years later.
Steve Gillan revealed prison officers were having to "cut people down who are attempting to kill themselves" before going straight back onto the wing, as jails reach a "state of crisis" amid rising prisoner numbers and stifled levels of staffing.
Issuing the urgent notification yesterday, Chief Inspector of Prisons Peter Clarke warned levels of self-harm in HMP Nottingham had risen "very significantly" and that eight prisoners were believed to have taken their own lives since 2016, in what he described as "a story of dramatic decline" for the prison.
He urged that there needed to be an "unwavering focus" on making the prison safe and insisted that basic procedures to enhance safety for prisoners and staff alike were followed.
"If this does not happen, further tragedies and unacceptably high levels of violence will continue to blight HMP Nottingham," he added.
The inspection of HMP Liverpool today prompted further concern, as Mr Clarke accused prison leaders of "abject failure" to provide a safe, decent and purposeful regime. The urgent notification process was introduced after this inspection took place so could not have been triggered in this case.
Inspectors found "squalid" living conditions, with dirt, litter, rats and cockroaches, with "piles of rubbish" that had not been cleared by prisoners employed as cleaning orderlies because it presented a health and safety risk.
There was a backlog of some 2,000 maintenance tasks, and as a result hundreds of unrepaired broken windows, with jagged glass left in the frames, while many lavatories were filthy, blocked or leaking, the report states.
The Inspectorate also revealed that many cells were not fit to be used and should have been decommissioned, with occupied rooms containing emergency call bells that were not working, presenting an "obvious danger" to inmates.
Mr Clarke was particularly troubled by the case of one vulnerable man with complex mental health needs being held in a cell that had no furniture other than a bed, and having been there "for some weeks".
"The windows of both the cell and the toilet recess were broken […] the lavatory was filthy and appeared to be blocked, his sink was leaking and the cell was dark and damp," said the Inspectorate, adding: "It should not have needed my personal intervention for this man to be moved from such appalling conditions."
The inspection also found an environment in which drugs were easily available and violence had increased, with nearly two-thirds of prisoners saying it was easy or very easy to obtain drugs.
Mr Clarke said it was "hard to understand how the leadership of the prison could have allowed the situation to deteriorate to this extent", but said he could see "no credible plan" to address these basic problems.
His concerns echo stark comments made by POA general secretary Mr Gillan at a prisons conference at the University of Warwick on Wednesday, which likened challenges facing the prison service today with those that led to the Strangeways riot in 1990.
Speaking on a panel, he said: "Prisons in England and Wales are in a state of crisis. I'm thinking back to Strangeways. There were some clear recommendations as a result of that in the Lord Woolf report that followed – but most have never been acted on.
UK prison conditions: in pictures

Show all 8
"Lord Woolf said the prison service was overcrowded. The population then was less than 40,000 – it's now doubled, with less staff than there were back in the Nineties.
"He recommended it should become statutory in the legislation that accommodation should be one prisoner to a cell. We're still locking individuals up two at a time in cells designed for one. That cannot be humane. It cannot be right.
"I'm not sure we're any further forward since those days. We still aren't getting the basics right – we can have all the therapeutic environments that we want, all the flash names and the abbreviations. But if people are being denied their basic human rights such as clean sheets, a bar of soap and the very basics, are we really living in a humane society? I don't think we are."
Mr Gillan also highlighted a lack of training and support for prison staff, describing it as a "sad indictment" on the prison regime that officers with no mental health training were having to frequently witness scenes of attempted suicide and self-harm, with limited support.
"Throughout my whole career – like many other prison officers – I've not received any training on mental health issues. That's a sad indictment on the prison service," he said.
"And I've seen things happen in prisons that no person should witness – from self-harm, to the taking of lives, to violence – prisoner on prisoner, prisoner on staff and dare I say it, staff on prisoner. And there should be no place for that in any modern society.
"You cut people down who are attempting to kill themselves and then you fill paperwork in and you're back on the wing. There's not even anyone saying, 'by the way are you alright?' There's none of that.
"Nine weeks of basic training for prison officers is scandalous, considering the work that we do. If you take the Norwegian model, it takes two years to become a fully trained prison officer."
Mr Gillan said he had received letters from "distressed" prison officers saying they've been "brought to the brink", citing a recent study showing that suicides among officers has increased.
"The reality is that until systems are put in place for prison officers and indeed for prisoners as well, we're going to go round in an increasing circle," he added.
"But of course, politicians don't want a professional service, because the reality is what they've done is since 2010, take £900m out of the budget for prisoners. That is a massive amount of money.
"There are now 9,500 less staff, with an increased prison population now running at 86,000, and it's showing no signs whatsoever of going down."
Andrew Neilson, director of campaigns at the Howard League for Penal Reform, told The Independent that while the statistics on safety in prisons get "worse and worse" each quarter, little appears to change, hinting at fears over a repeat of the Strangeways riot which ended with one prisoner dead and injuries to 47 others, in addition to 147 injured prison officers.
"I don't know what incident would finally force change – the Strangeways riot in the Nineties was the last time we saw a major incident that resulted from a build-up of discontent over poor conditions in a jail. I would hope we don't see another riot like that," he said.
"But that's the fear – some things have improved since then but the broader recommendations that were made about the size of the prison population and ensuring adequate staffing have gone out of the window.
"The inability to curb the size of the prison pop and attempts to make savings mean they've cut staffing and they are building bigger and bigger prisons, which is bringing more challenges.
"Ministers are playing with fire if they don't get a grip on this and people's lives are at stake and being lost due to lack of leadership."
Responding to the urgent notification, Mr Gauke said: "We have been clear that we should be held to account for the state of our prisons and that is why we introduced this urgent notification process.
UK news in pictures

Show all 50
"The Chief Inspector has rightly identified the very difficult challenges and circumstances staff at HMP Nottingham are facing and it is clear they need support to help deliver a safer establishment for staff and offenders.
"We have already provided more experienced staff to the prison and boosted the number of prison officers by more than 100. I will be looking closely at the issues faced by the prison and will publish an action plan within 28 days which will urgently drive improvement required."
Responding to the Inspectorate report on HMP Liverpool, Michael Spurr, chief executive of Her Majesty's Prison and Probation Service, said: "The conditions which inspectors found at Liverpool were unacceptable and effective measures should have been taken to deal with the issues at a much earlier stage.
"We are committed to fixing this, have already made changes where we can, and have today published a comprehensive action plan to address the Chief Inspector's concerns.
"Liverpool has a dedicated staff who are committed to providing a safe and decent environment for prisoners. The governor will get the support she needs to deliver the action plan and make the changes necessary to substantially improve the performance and conditions at the prison."
Join our new commenting forum
Join thought-provoking conversations, follow other Independent readers and see their replies