UK prison system 'in total meltdown' as sexual assaults and violent crimes soar in jails
Data reveals sharp increases in prison violence since the Coalition government came to power in 2010, particuarly marked since the Conservative majority government entered office in 2015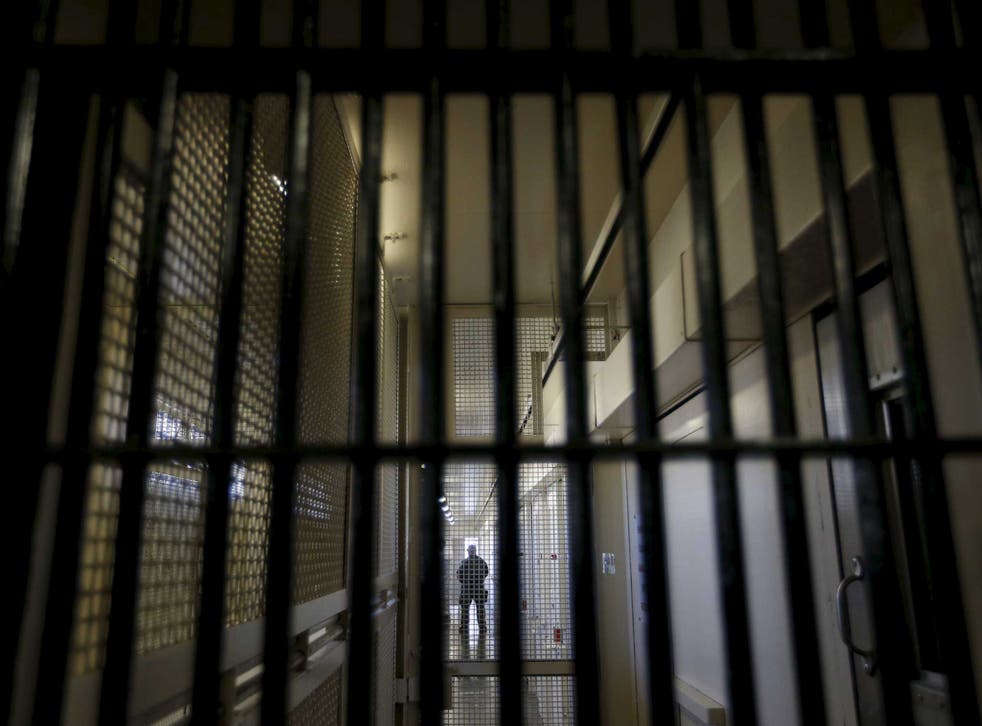 An alarming rise in the number of murders, sexual assaults and attempted hangings has sparked warnings the prison system is on the "verge of collpase".
Damning figures released by the Ministry of Justice have revealed that violence has increased in the past 12 months and, in some cases, is close to double rates from 2010 before the Coalition government came to power and began controversial reforms.
Campaigners, MPs and former prisoners have told The Independent that the prisons system is in "total meltdown" following staff shortages, overcrowding and funding cuts.
Between 2010 and 2015, the number of sexual assaults recorded has more than doubled from 137 incidents per year to 300. In the same period, the number deaths in prisons has risen from 198 to 257 per year.
Self-harm and suicide attempts have also risen at an alarming rate.
Recorded incidents in which someone has attempted to hang themselves has spiked from 580 to 2,023 while the number of attempted overdoses has risen from 1,414 to 2,523. The number of recorded incidents of prisoners cutting themselves has risen from 15,159 incidents in 2010 to 21,282 incidents in 2015.
Other concerning figures include the number of people recorded as suffering from a serious bite wound as a result of an attack in a prison more than doubling from 89 in 2010 to 209 in 2015. The number of people sustaining an injury after being attacked with urine or excrement has increased nine-fold in this time frame from 20 attacks to 180 per year.
The data has been released by the Ministry of Justice as part of its annual Safety In Custody figures.
Shadow Minister for Prisons Jo Stevens told The Independent: "These shocking figures have blown the lid off Michael Gove's claims that he is the man to deal with the worsening Tory prison crisis. Now we know that the Government's own statistics reveal that rates of self-harm, homicides and serious assaults on staff have surged.
"This paints a picture of a system in total meltdown and on the verge of collapse. How can it be right that hardworking prison staff are expected to put up with such a toxic workplace environment? David Cameron's Government must immediately act to address the prison crisis which they have caused through their failure to deal with staff shortages, overcrowding and a complete breakdown of any sense of safety in our prisons."
Campaigners and experts say staff shortages and over-crowding were resulting in chaos and undermining the wellbeing and safety of prisoners and staff. "These shocking statistics spell out the scale of the problems in a prison system that is failing after years of rising numbers, chronic overcrowding and deep staff cuts," Frances Crook, Chief Executive of the Howard League for Penal Reform, said.
"We are hearing a lot of fine talk from the Government about how things will be put right, but at the moment there appears to be no action. Meanwhile, people are dying. How many more people will die before something is done?"
Peter Dawson, Deputy Director of the Prison Reform Trust, backed calls for reform saying the figures highlighted that the "need for reform is urgent."
Commenting on today's findings, Prisons Minister Andrew Selous said: "These figures demonstrate the very serious challenges facing the prison service. They show how badly prison reform is needed. We must do better at reducing violence and preventing drugs entering prison. We must do more to help prisoners with mental health probles. We have to ensure prisoners can be rehabilitated so they are no longer a danger to others.
"We have secured £1.3 billion to modernise the prison estate and we will put governors in charge. These reforms will ensure prisons are places of decency and improve public safety by reducing reoffending."
Join our new commenting forum
Join thought-provoking conversations, follow other Independent readers and see their replies