Prisoner dies at HMP Nottingham three weeks after watchdog makes stark warning that 'lives are at risk' in jail
Exclusive: Darren Capewell, 37, becomes twelfth person to die in the jail since 2016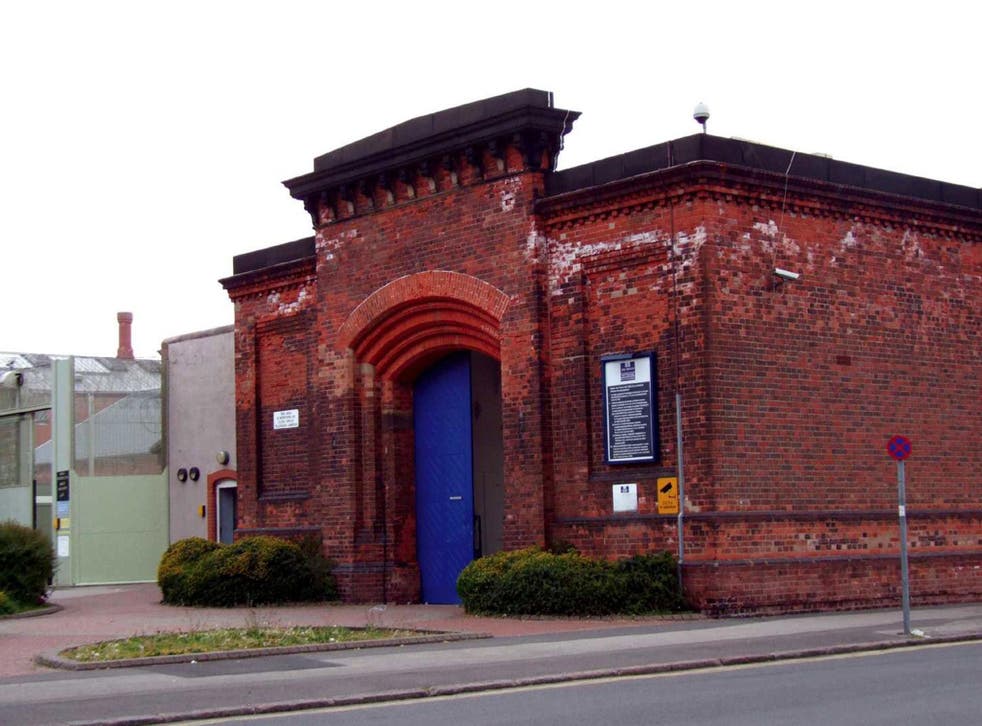 A man has died in what is believed to have been a suicide at HMP Nottingham less than a month after the prisons watchdog made an unprecedented warning that the lives of inmates were at risk.
Darren Capewell, who would have turned 38 next week, died in the prison on Wednesday. The Ministry of Justice (MoJ) said an independent investigation into the death would be carried out by the Prisons and Probation Ombudsman.
A friend of Mr Capewell, who did not want to be named, told The Independent the 37-year-old took his own life. The MoJ did not dispute this.
The news comes after the Chief Inspector of Prisons issued the Justice Secretary with an "urgent notification" for the first time on 18 January, saying HMP Nottingham was "fundamentally unsafe" and required immediate action.
When inspectors visited the jail 10 days before – the third inspection in little over three years – they found serious failures in safety which were repeated from earlier inspections.
Since June 2016, levels of self-harm had risen "very significantly" and eight prisoners were believed to have taken their own lives, according to Chief Inspector Peter Clarke.
More than two-thirds of men said they had felt unsafe in the prison at some time, and more than a third felt unsafe at the time of the inspection, and there were high levels of drugs, violence and assaults and use of force by staff.
In a letter to Mr Gauke on 17 January, Mr Clarke said: "Inspection findings at HMP Nottingham tell a story of dramatic decline since 2010."
But in spite of the warning, Mr Capewell has become the twelfth inmate to have died in the jail since the start of 2016.
Of the previous 11 deaths, nine were self-inflicted and the majority occurred in the first few days of their arrival. In the 14 years prior to 2016, a total of 13 men died while serving in HMP Nottingham.
In light of the death, shadow justice secretary Richard Burgon urged the Government to "immediately" publish, and implement, the action plan required by the triggering of the urgent notification process.
"To delay any further only adds to the dangers faced by prisoners there. Across the country, our prisons are more dangerous than ever. Faced with this crisis, the government should be taking emergency action to make the prisons estate safe for inmates and staff alike," he said.
A spokesperson for Inquest, a charity which provides expertise on deaths in custody, told The Independent: "We are deeply dismayed to hear of yet another death in HMP Nottingham, the tenth self-inflicted death in the prison since June 2016.
"HMP Nottingham had long been forewarned about systemic failings by inspection and monitoring bodies. Less than a month ago the inspectorate notified the Secretary of State of serious concerns about the fundamentally unsafe prison.
"So why has nothing been done? There must now be urgent, genuine action before yet another person dies unnecessarily."
A Prison Service spokesperson said: "HMP Nottingham prisoner Darren Capewell (DOB 15/02/1980) died in custody on Wednesday 07 February 2018.
"As with all deaths in custody, there will be an independent investigation by the Prisons and Probation Ombudsman. Our sincere condolences are with the family of Mr Capewell at this difficult time."
UK news in pictures

Show all 50
On the HMP Nottingham Urgent Notification, Justice Secretary David Gauke said: "We have been clear that we should be held to account for the state of our prisons and that is why we introduced this urgent notification process.
"The Chief Inspector has rightly identified the very difficult challenges and circumstances staff at HMP Nottingham are facing and it is clear they need support to help deliver a safer establishment for staff and offenders.
"We have already provided more experienced staff to the prison and boosted the number of prison officers by more than 100. I will be looking closely at the issues faced by the prison and will publish an action plan within 28 days which will urgently drive improvement required."