Pro choice abortion charity BPAS chief exec Ann Furedi says women are legally free to terminate pregnancy because of gender
Heather Saul
Thursday 19 September 2013 12:34 Comments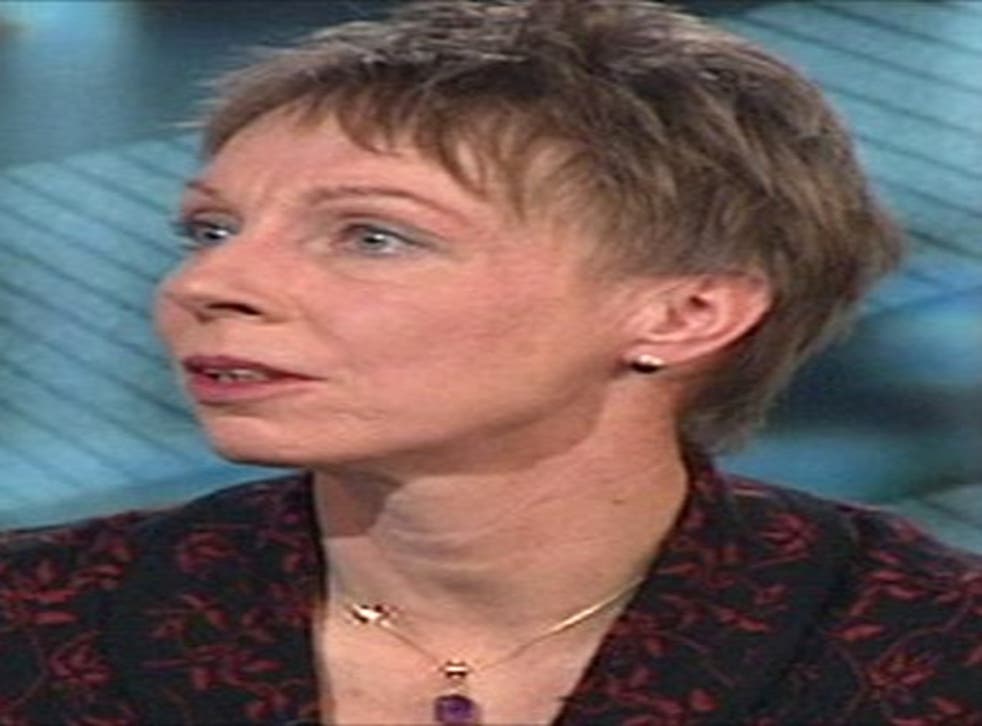 For Ann Furedi, Chief Executive of British Pregnancy Advisory Service, pro choice should mean exactly that - even on the grounds of sex selection.
In a piece written for Spiked, Ms Furedi says that anyone who "truly" supports reproductive choice should consider the argument surrounding abortions based on the gender of the foetus, and argues that politicians who want to obtain "pro-choice credentials" should "advocate the removal of barriers to abortion, not seek to increase them".
"Those calling for tighter controls to prevent sex-selection abortion are utterly mistaken if they believe that would help women", she writes.
"You can't be pro-choice except when you don't like the choice, because that's not pro-choice at all."
Her comments come after a decision made by a judge earlier this month not to prosecute two doctors following an investigation by the Daily Telegraph. Undercover reporters from the paper accompanied two pregnant women to nine clinics in different parts of the country.
Two doctors were filmed agreeing to go proceed with the termination after being told the pregnant woman wanted an abortion because of the sex of the unborn child.
Under current legislation, grounds for a termination can only be granted if the continuation of the pregnancy "would likely cause injury to the mental or physical health of the woman."
Doctors must sign a document of good faith, which states that their honest belief is a woman meets the legal test because continuation of the pregnancy is likely to damage the woman's mental or physical health.
She argues that: "Many doctors would rather the convoluted system of certification was ended and abortion was treated as a clinical matter - perhaps like contraception, available at a woman's request."
Ms Furedi suggests that many who consider themselves as "liberal and modern thinking" consider reasons for ending a pregnancy such as rape, incest, youth, poverty, or not wanting the child are acceptable reasons to have an abortion, but they think sex selection is a bad reason.
She writes: "Sex selection, like rape, may not be a ground for abortion, but there is no legal requirement to deny a woman an abortion if she has a sex preference, providing that the legal grounds are still met."
"Take the hypothetical case of a woman who discloses that if her family discovers she is pregnant with another girl, they will disown her and she'll lose her home, her husband whom she loves, and her existing children.
"She doesn't want help to leave her family; she just wants to not be pregnant, now. When politicians like Sarah Wollaston, the Conservative MP, say that 'selective abortion of baby girls harms women', do they really intend that this woman should be sent back home to face the consequences?
She asks: "Should her abortion be refused, even though a doctor thinks it would be better for her wellbeing if he approved it?"
Mrs Furedi drew fire from pro-life campaigners who said abortion laws are so wide doctors can virtually justify any reason a woman gives.
Professor Jack Scarisbrick, chairman of LIFE, said an inquiry should be held into the 1967 Abortion Act by the Department of Health and the Crown Prosecution Service.
"How else could gender-selection abortion, i.e. aborting unborn girls simply because they are female, be potentially widely available in abortion clinics across the country?" he asked.
Register for free to continue reading
Registration is a free and easy way to support our truly independent journalism
By registering, you will also enjoy limited access to Premium articles, exclusive newsletters, commenting, and virtual events with our leading journalists
Already have an account? sign in
Join our new commenting forum
Join thought-provoking conversations, follow other Independent readers and see their replies