Probation service in chaos as systems wipe offenders' data
Labour warns that public has been 'put in danger' as new software destroys files and updates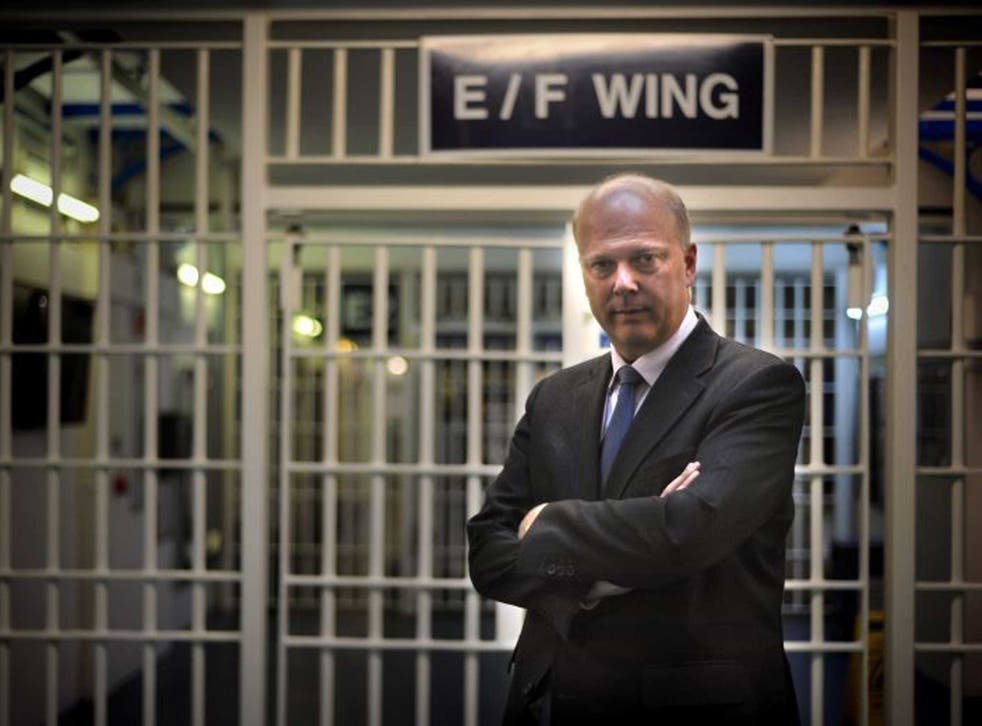 Britain's probation service is in chaos after a series of crippling computer failures over the past three weeks, with thousands of offenders' case files lost, frozen or wiped.
In preparation for widely condemned moves to hand over 70 per cent of the service to the private sector later this year, the IT system was upgraded on 2 June. But probation officers across the country have told The Independent on Sunday that the updated systems are full of glitches and have even shut down, leaving the service under "crisis management".
Offenders have been turned away from community service, evidence has not been available for court hearings, and new offences have not been added to case files.
The Shadow Justice Secretary, Sadiq Khan, warned last night that public safety had been "put in danger" by the crisis, while Unison said it warned the Government last month that "the potential for this mass restructuring of probation ICT [information and communication technology] systems … to go badly wrong is very high".
The Justice Secretary, Chris Grayling, reorganised the service in April from 35 probation trusts into 21 community rehabilitation companies (CRCs) that mainly supervise those on community sentences or just released from prison. Private-sector contractors and mutual companies formed by probation staff are currently bidding to run the CRCs, with the winners expected to be confirmed by the end of the year.
The Government is also establishing a national probation service (NPS) for high-risk offenders, which will stay in state hands.
However, this division is hindering officers' efforts to work together on cases that cross both services, an issue further complicated by the changed IT system that does not allow officers to see each others' files. A revamp of a system known as nDelius also left some CRCs without access to files for a week. A second system, Oasys, has also been hit by glitches.
Dave Adams, the Warwickshire branch chairman of Napo, the probation officers' union, said officers could not record the hours of community service offenders had done, creating a "huge backlog" of work.
He added that around 30 offenders on community service had to be turned away in Warwickshire alone that first week. Officers did not have their case files, so could not be certain that offenders were not, for example, guilty of sex crimes that would rule them out of working on school projects.
Other offenders who should have seen a probation officer within days of being in court have had those meetings delayed because court orders could not be electronically documented. "Colleagues are putting in entries to case files, then find them disappearing," said Mr Adams.
Napo's West Mercia branch chairwoman, Joanne Perkins, added that officers, asked in court for information on areas like how much unpaid work an offender had completed, could not provide the information as they could not access the files.
"'Firefighting' and 'crisis management' are the sort of terms being bandied about," she said.
Yvonne Pattison, a Napo vice-chairwoman and a probation officer in the north-east, said the system has been dubbed "nDelirious", with cases "just disappearing" from computer screens and others closing down half-completed as the Save button was not working. This has created major delays: serious cases involving parole reports can take up to two days to write.
Ms Pattison said at one point that the system would not allow updates to breaches of, and amendments to, offenders' probation conditions. She added that new glitches were coming up "all the time".
Mr Khan said: "I have been inundated with horror stories from around the country, and in the past few days have met staff at the coalface in London and South Wales about the chaos that's crippling the probation system. What's really alarmed me is how the IT system on which so much relies is in meltdown.
"If information on serious and violent offenders is being lost in the system, or disappearing into gaps because of the crazy way the probation service has been carved up, that's when public safety is put in danger."
Ian Lawrence, general secretary of Napo, said: "These reforms are an untried and untested dangerous social experiment which are being rushed through at breakneck speed without the proper infrastructure being in place.
"We urgently call on the Government to halt these so-called reforms, allow the infrastructure to be put in place, and to test this new system to make sure the public won't be put at risk," he added.
A Ministry of Justice spokeswoman said: "Where local IT issues have occurred we have worked with probation staff to swiftly resolve them. We have also kept in close contact with the courts and have had no reports of serious disruption."
Join our new commenting forum
Join thought-provoking conversations, follow other Independent readers and see their replies