Provocative new ad aimed at promoting safe sex tells people to 'Come Together' to fight Aids
Advert aims to highlight the importance of addressing the Aids epidemic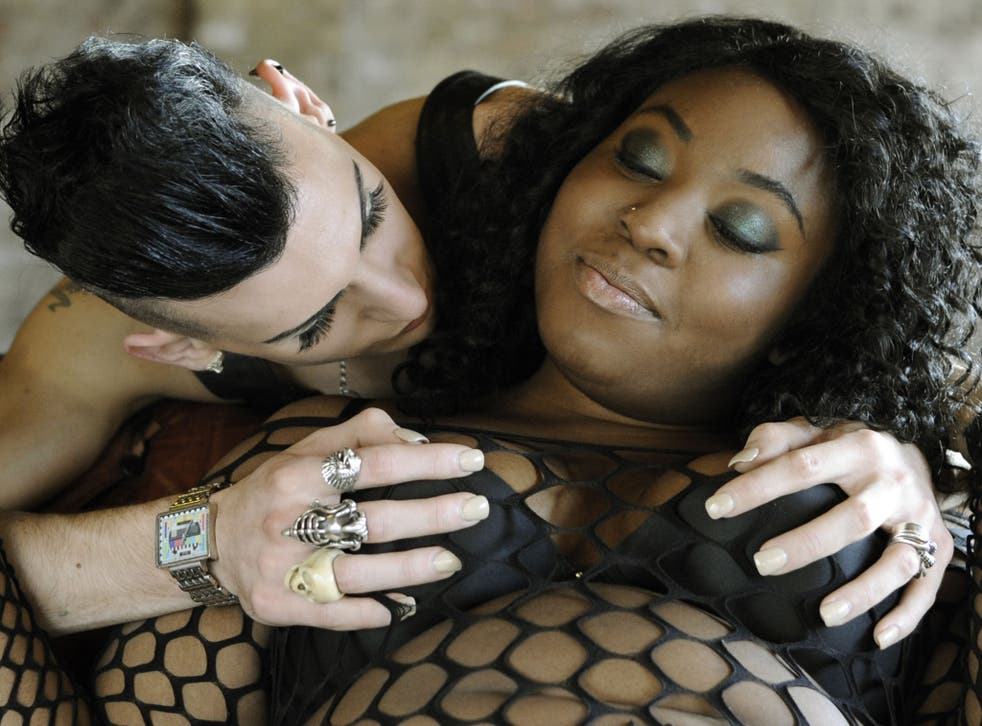 Mattress springs creak and bounce while all manner of combinations of couples and threesomes - old, young and in the middle - writhe, squeak, squeal and groan to the sound of a sultry tango.
No, it's not yet another risqué advert for perfume, sexy underwear or online dating services but is, in fact, a refreshing attempt by an international charity to put the issue of HIV/Aids and safe sex back at the forefront of people's minds.
The advert, which has been released exclusively to The Independent ahead of its 'for-one-night-only' terrestrial screening on Channel 4 tomorrow night, has been created in a bid to highlight the continued importance of addressing the HIV epidemic - an issue which the International HIV/AIDS Alliance believes has fallen off the public agenda in recent years.
Warning: The contents of this video may not be suitable for younger readers
The 60-second television spot, which has been described as one of the most provocative ads to be screened on British television, has already started tongues wagging amongst industry experts, and looks set to get pulses racing as well when it's broadcast at 11.45pm and 12.05am on Friday night - the only terrestrial showing it will receive.
The aim of the raunchy advert is not to shock, however, Awo Ablo, Director of External Relations at the International HIV/AIDS Alliance explains: "It's arresting. Our motivation for the advert comes from something that we've known for a couple of years now. Our polling says that people, internationally, don't care about HIV/Aids."
"We hope the advert educates in a way that it is joyful and expresses what we feel about safe sex: that it is something to be enjoyed and something that helps save lives."
Ten of the most controversial adverts of all time

Show all 10
The tongue-in-cheek ad is a world away from the terrifying 'don't die of ignorance' slots of the 1980s. "We should remember that the majority of young people weren't alive when those shocking adverts appeared," Ablo says. "At the time we not only saw those adverts but we also saw people going from being healthy to being emaciated walking skeletons."
"Our aim now is to unite people in fighting against this disease and we acknowledge that most young people haven't seen those frightening adverts and have a different experience of HIV/Aids."
The advertisement for the charity directs viewers to visit the 'Come Together' campaign website which encourages people to pledge money and support Aids-related causes.
The advert has already caught the attention of industry experts including Jo Hodges, who is Head of the Advertising Faculty at London College of Communication: "Historically the advertising campaigns surrounding AIDS only appeared to target the gay community."
"However, the Come Together ad shows couples of every sexual orientation enjoying sex from every angle and in turn produces what I think is one of the most provocative ads I have ever seen."
"This is a welcome and urgently needed departure that doesn't feel reproachful. Instead it is an open celebration of the joys of safer sex that targets people of all different ages, sexual orientations/preferences and genders."
The International HIV/AIDS Alliance, which carries out educational and medical work in around 40 countries across the world, has never before screened an advert, something that has changed because the polls the organisation were doing were consistently showing that the subject was not on the public agenda.
"People think it has generally gone away globally," says Awo Ablo.
"That is partly a good thing, because people have heard the good stories that people can lead a healthy life with good care. But the real frustration is that there's still a massive problem."
You can find out more about the campaign, or donate, here
Join our new commenting forum
Join thought-provoking conversations, follow other Independent readers and see their replies