Public anger grows at energy companies' handling of Christmas power cuts crisis
Thousands of homes are still without power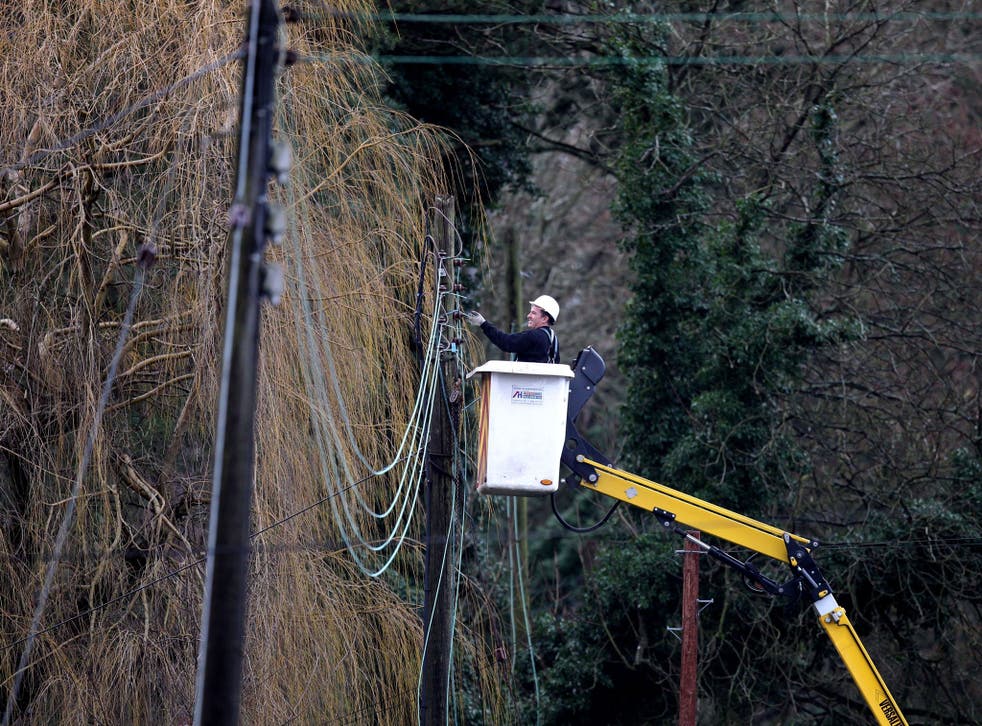 Public discontent at the way power companies have handled the challenge of reconnecting households cut off during the Christmas storms was increasingly vocal yesterday.
With thousands of people still without electricity tonight, some of them since the beginning of the week, householders left angry messages on Twitter to express their frustration.
"My parents in their 70s have been without power since the 23rd and can't get any information," wrote Katharine Weaver. Jessika Norin, from Tovil, Maidstone, said: "Been out since Monday, getting desperate with 3 young kids."
Emma Jessop, from Wallington, south London, said: "I have two young children and really need a response about when power will be restored."
The failure of power companies to get homes reconnected prompted Labour's shadow energy minister, Tom Greatrex, to suggest the Prime Minister should be doing more.
"The Government and the energy companies should be working round the clock to get everyone reconnected, especially with warnings of more bad weather on the way," he said.
"David Cameron has serious questions to answer about why it is taking the energy companies and the Government so long to get the power supply restored. If the power supply is not urgently restored David Cameron should seriously consider convening COBRA to ensure everything possible is being done to solve this problem."
Join our new commenting forum
Join thought-provoking conversations, follow other Independent readers and see their replies