RAF jets scrambled to intercept Russian Bear aircraft flying north of Scotland
Russian jets last came near UK airspace in April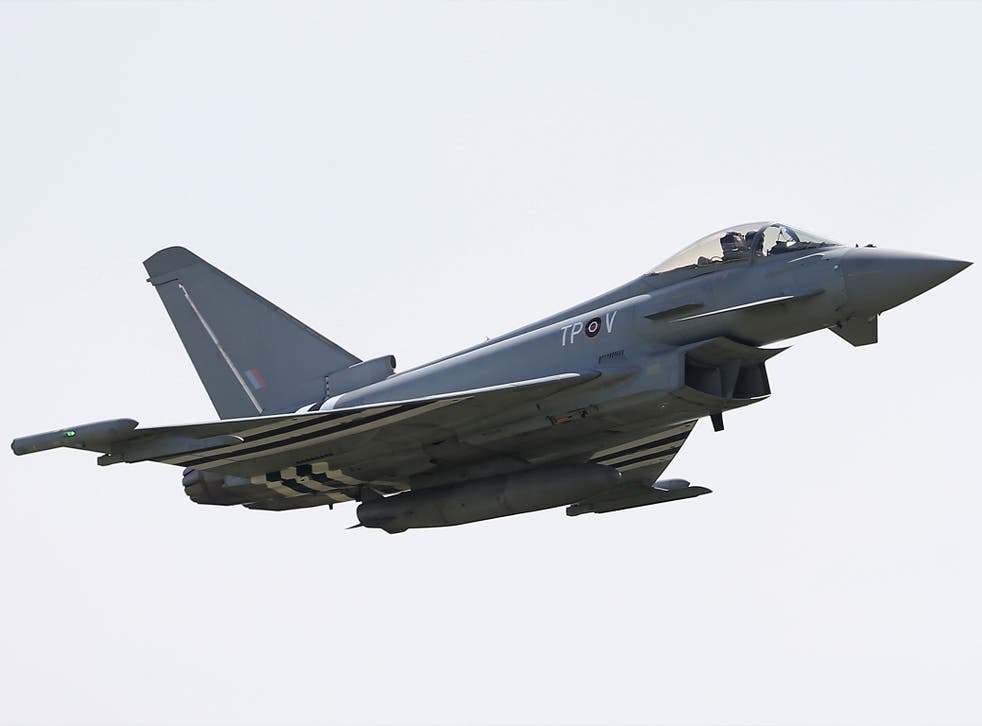 RAF fighter jets have been launched from a base in Lossiemouth to intercept Russian bombers heading towards the UK.
The two Typhoons were scrambled after the Russian Bear aircrafts were spotted flying north of Scotland towards the UK, in an area of international airspace.
The RAF planes then escorted the Russian Bear aircrafts away from the area.
Tensions between Russia and the Western world

Show all 8
A Ministry of Defence spokesman said: "RAF Quick Reaction Alert Typhoon fighter aircraft were launched today from RAF Lossiemouth after unidentified aircraft were tracked flying towards UK airspace."
Air Chief Marshall Lord Stirrup, the former head of the armed forces, warned earlier this year that passenger planes are in danger of being hit by Russian jets unless the UK stands up for itself.
He told Sky News: "They are testing our defences and they are engaging in a game of chicken. That's very dangerous. We are seeing the possibility of mid-air collision between Russian aircraft and civilian aircraft increasing."
Additional reporting by PA
Join our new commenting forum
Join thought-provoking conversations, follow other Independent readers and see their replies