Anger as time taken to charge rapists doubles in seven years
'Rape has a devastating impact on victims and we have a duty to ensure all the evidence has been thoroughly investigated before we make charging decisions,' Crown Prosecution Service says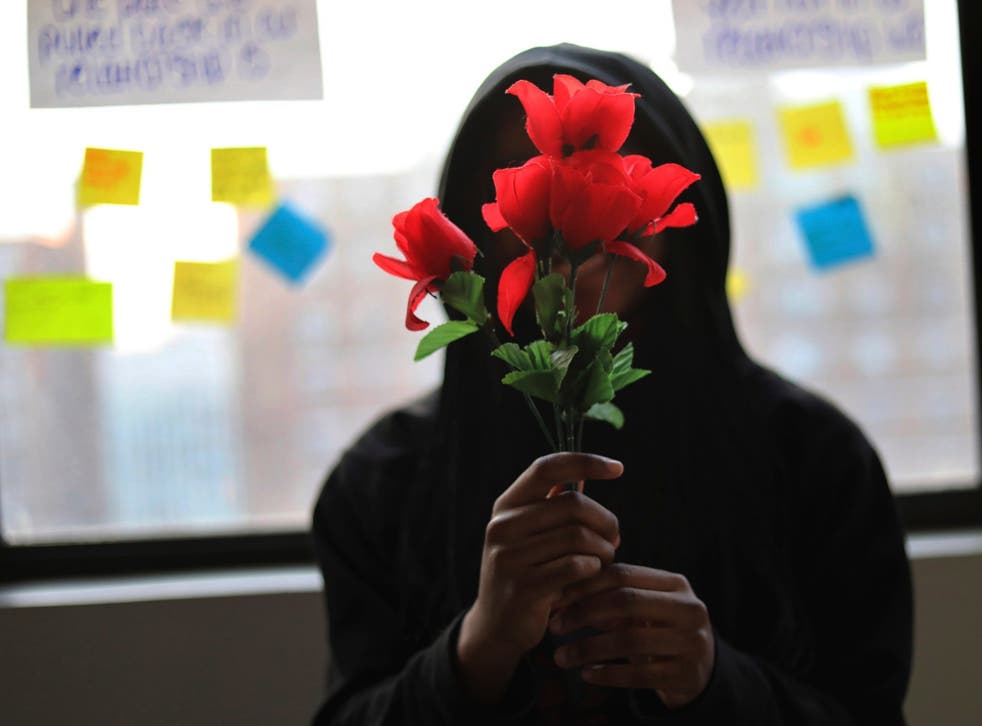 Prosecutors are failing rape victims "at every stage", campaigners say, after new figures revealed the time taken to charge rapists has more than doubled in the past seven years.
Statistics released by the Attorney General's Office showed the wait between police submitting a rape case to the Crown Prosecution Service (CPS) and the decision to charge has risen from 32 days in 2010-11 to 78 days in 2017-18.
Rachel Krys, co-director of the End Violence Against Women Coalition, said these figures showed the criminal justice system was "failing at every stage to deliver justice after rape".
"It is clear there needs to be an urgent and independent review of how the system responds to rape," she said. "From the massive increase in reports to the police to unfair scrutiny of phones and sexual history to delays at every stage, more people than ever are being denied justice after this very serious crime."
The figures were released in response to a written question by Labour MP Gloria De Piero and published on the parliamentary website.
UK news in pictures

Show all 50
They showed a steady increase across seven years sitting at an average of between 30 to 34 in the first three years before peaking at 78 last year.
A CPS spokesman said: "Rape has a devastating impact on victims and we have a duty to ensure all the evidence has been thoroughly investigated before we make charging decisions. The huge growth in digital evidence – as well as making sure we are properly sharing all relevant material with the defence – means some cases are taking longer to charge.
He said the timeliness of laying charges was something that would be addressed as part of the current cross-departmental review of the justice system's handling of rape and serious sexual offences. Victims' groups would be invited to participate.
"The CPS is a partner in this review and will take part, honestly and openly, to scrutinise and further improve our work. We are committed to working closely with the police to address any performance issues that are highlighted as a result of the review."
The attorney general said in a statement accompanying the figures there were a number of reasons for the steady increase in time before charges were laid.
These included more consultations with the required parties, increased early investigative advice being sought, a rise in the complexity of cases and the large amount of electronic material that needs to be reviewed.
"Early investigative advice helps to ensure that cases are thoroughly investigated and the evidence to be brought before the court is strong," the statement said. "Investigations often involve large amounts of electronic material (social media, emails, text messages, video and photographs) which needs to be reviewed by prosecutors before a charging decision can be made.
"This also impacts on the average number of consultations and timeliness of the pre-charge stage of the case."
Labour's shadow attorney general Shami Chakrabarti said: "This system failure is a shameful treatment of survivors' human rights. Women's groups are now having to crowd fund legal action to hold the CPS to account on the way rape cases are handled.
"Of course decisions should be considered carefully by the CPS, but such a long wait for a decision to charge reveals an entire system paralysed by self-doubt. This is bad news for complainants and defendants, and for the quality of justice.
"And with these extended wait times exposed, the need for an urgent government review of the ban on pre-trial therapy is even more pressing.
"We welcome that there is an official review into the prosecution of rape cases taking place. But we need assurance that it will be totally transparent. We simply must do better by survivors."
Support free-thinking journalism and attend Independent events
The latest figures followed a report earlier this year that showed the proportion of rapes being prosecuted in England and Wales had fallen to just 1.7 per cent.
Campaigners said victims were being failed by the criminal justice system, after one woman told The Independent that police claimed her attacker could not be caught if she failed to hand her mobile phone to officers.
New Home Office statistics suggest the alleged perpetrators of more than 98 per cent of rapes reported to the police are allowed to go free.
Charities say the 57,600 rapes recorded by police in 2018 are only a fraction of the real figure, because many victims do not report assaults.
Register for free to continue reading
Registration is a free and easy way to support our truly independent journalism
By registering, you will also enjoy limited access to Premium articles, exclusive newsletters, commenting, and virtual events with our leading journalists
Already have an account? sign in
Register for free to continue reading
Registration is a free and easy way to support our truly independent journalism
By registering, you will also enjoy limited access to Premium articles, exclusive newsletters, commenting, and virtual events with our leading journalists
Already have an account? sign in