Refugee crisis: Surge of sympathy for refugees in Britain 'likely to be fleeting,' study says
YouGov study suggests any increase in support for refugees is influenced by the perceived generosity of other countries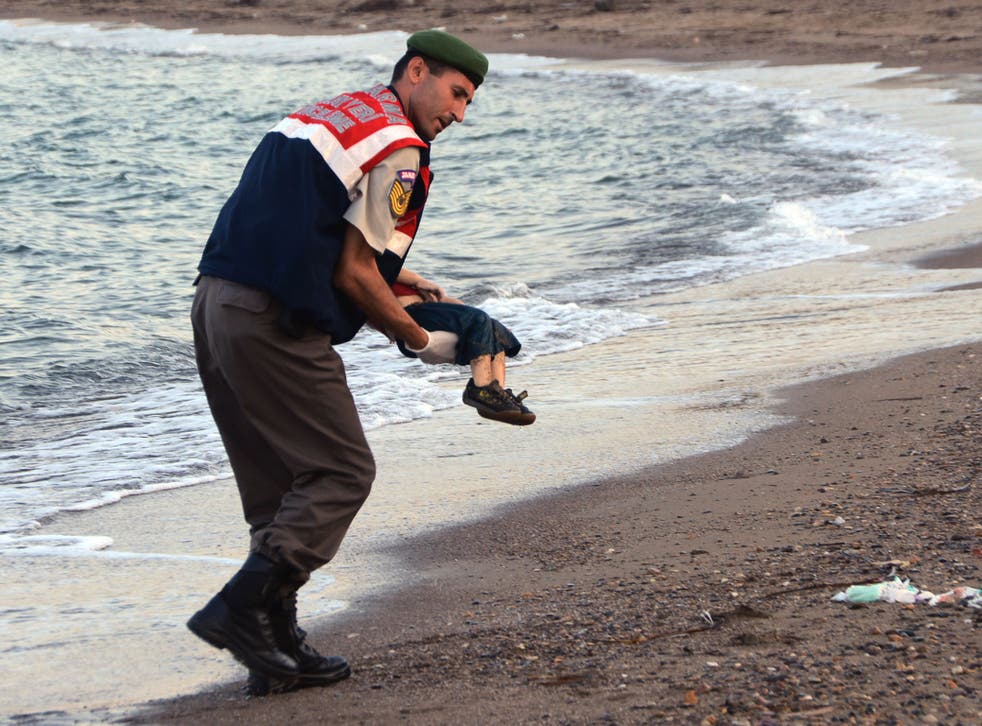 The surge of sympathy for refugees in Britain is likely to be "fleeting", according to a new study of the response of the public to similar news stories last year.
After the publication of a photo of a dead boy on a Turkish beach, and the welcoming stance towards Syrian refugees taken by the German government, many British people demanded that their government should take a greater share of refugees, and many even offered to take refugees into their own homes.
But the study, by YouGov and academics at the universities of Essex and Exeter, suggests that any increase in support for taking more refugees is influenced by the perceived generosity of other countries and will be short-lived.
The survey, carried out last year, divided people into three groups. They were all told – as was the case at the time – that the EU was asking member states to take a share of 30,000 refugees. The first group was asked, without any further information, how many Britain should take. The most popular answer, apart from "None" (28 per cent), was between 500 and 5,000 (23 per cent).
A second group was told that Germany would be taking 10,000 refugees. The researchers commented that "there was an uptick in the percentage of Britons who wish to take what then was a large number of refugees (5,000 or more)", rising from 14 per cent to 23 per cent. But a third group was told that France would be taking 500 refugees, and those respondents wanted Britain to take the fewest refugees. The percentage that wanted Britain to take 500 or fewer rose from 16 per cent of the control group to 34 per cent.
Tom Scotto, who led the research, said that British attitudes are influenced by the policies of other countries, but are likely to be more strongly influenced towards a less "generous" stance in line with neighbouring states that are less welcoming towards asylum-seekers.
However, any effect on opinion is likely to be temporary. A follow-up question asked later in the survey found no significant difference between the three groups in their attitudes towards the generosity of foreign aid.
After the publication of the photo of the body of Aylan Kurdi last month, David Cameron pledged that the UK would take 20,000 Syrian refugees over the next five years. Jeremy Corbyn joined a "Solidarity with Refugees" march a week later, on the day he was elected Labour leader.
Professor Scotto said: "The overt activism we're seeing on the streets in the form of protests demanding Britain do more are attitudes expressed by an engaged segment of the British population. Views of the rest of the public are generally more sceptical of aid and the desirability of Britain housing more refugees."
Join our new commenting forum
Join thought-provoking conversations, follow other Independent readers and see their replies