Refugees welcome: 100,000 sign Independent petition calling for Britain to 'take its fair share'
David Cameron has said pictures of a Syrian boy washed up in Turkey 'deeply moved' him, but has not specified any policy changes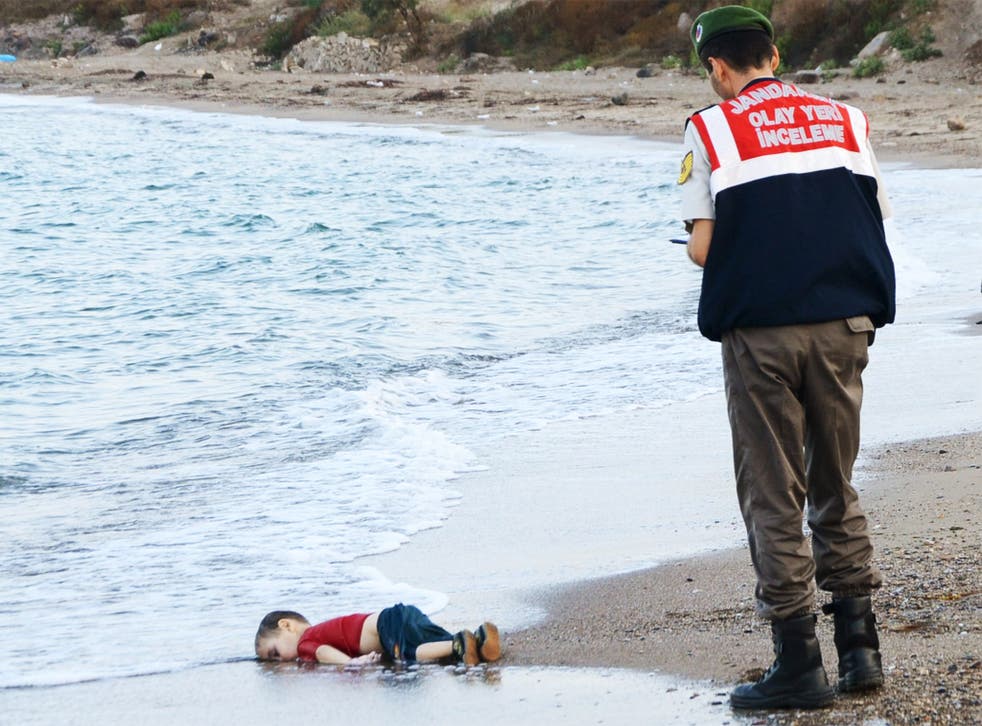 More than 100,000 people have backed The Independent's campaign calling for Britain to take its fair share of refugees fleeing war and persecution.
Politicians, celebrities and members of the public have supported a petition to David Cameron, which comes amid outrage over an image of three-year-old Aylan Kurdi, washed up dead on a Turkish beach.
Aylan's brother, Galip, aged five, and mother, Rihan, also died when their small dinghy capsized on route to the Greek island of Kos. They had fled the Syrian city of Kobani, and dreamed of one day joining Aylan's aunt Teema in Canada.
Their story has spurred people to action on the refugee crisis around the world, and plans are in motion to organise a march to Downing Street next weekend.
The Independent has taken the decision to publish the image, which some may find offensive, lower down in this article because among the often glib words about the "ongoing migrant crisis", it is all too easy to forget the reality of the desperate situation facing many refugees.
Thousands of people make the same crossing every day that Aylan's family attempted on Wednesday. The UN's refugee agency says that more than 300,000 have crossed the Mediterranean to escape conflict this year.
Refugees Welcome: Supporters back The Independent's campaign

Show all 15
But while Germany has said it expects to take in between 800,000 and 1 million refugees this year, Britain has accepted just 216 Syrians as part of its official relocation programme.
Mr Cameron's only response to the campaign so far has been to say he felt "deeply moved" by the pictures which emerged in Turkey of Aylan, and that Britain would "fulfil our moral responsibilities". He did not specify what that would entail.
Join our new commenting forum
Join thought-provoking conversations, follow other Independent readers and see their replies