Reports of children affected by domestic abuse surge by 77%, NSPCC figures show
Visible bruises and children exposed to rage and rough handling among reports made to helpline, which has seen incoming calls rise by nearly 1,000 in a year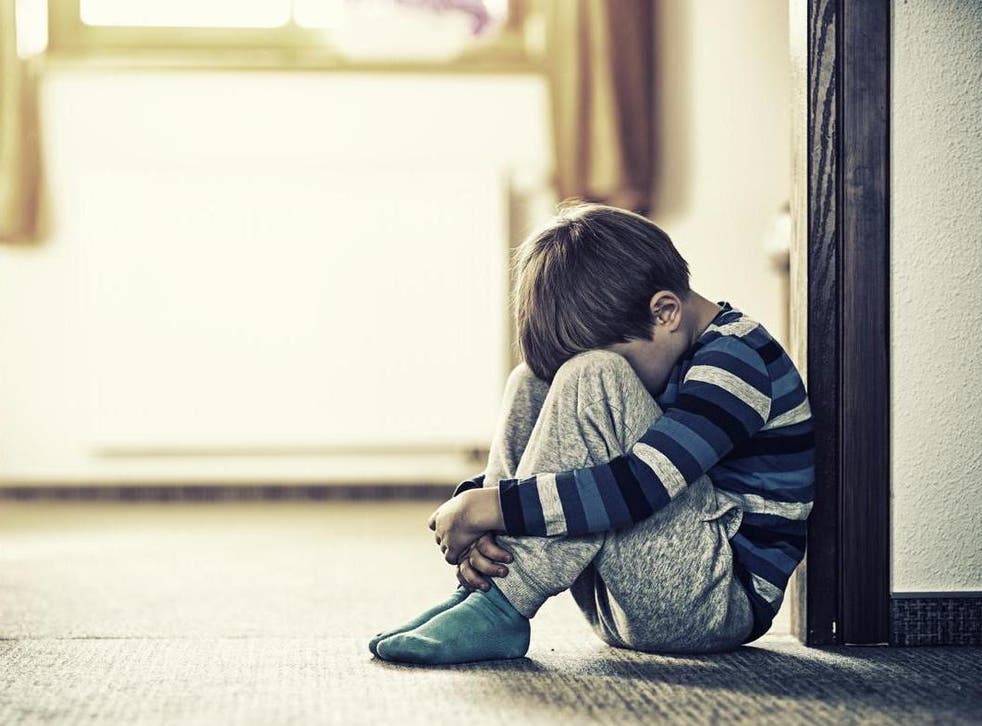 Reports of children affected by domestic abuse have soared by 77 per cent in four years, according to the NSPCC.
The charity received a record number of calls from adults concerned about violent and abusive behaviour around children last year, reaching 4,749 – up more than three quarters from 2012/13.
Callers were seeking guidance after witnessing distressing signs such as visible bruises, parents being taken to hospital, children being exposed to rage and rough handling and aggressive behaviour towards parents of young babies, the charity said.
Seven per cent of all calls were made in relation to domestic abuse last year, with some 85 per cent so serious that they were referred on to other agencies such as the police or social services – a higher proportion than were being referred to these services four years ago.
One person who called the helpline said: "The mother is always covered head to toe in bruises and I have seen both mother and the father screaming at each other in the street in front of the children.
"The father is very aggressive and controlling towards her and the children and I'm worried about what the two children might be experiencing in the home. I have previously seen the father handle the children very roughly and they both seem terrified of him."
It comes after Ofsted this week found that "far too little" was being done to prevent domestic abuse and support child victims in the UK, and accused the Government of failing to implement a long-term strategy to tackle the issue.
The report stated that not enough is being done to prevent the domestic the violence epidemic, which accounts for around one in 10 of all crimes committed in England and claims the lives of two people each week.
It also warned that there aren't sufficient support systems in place to support affected children in dealing with the psychological damage it can cause.
Previous NSPCC research shows that one in five children have been exposed to domestic violence It is a factor in more than half of serious case reviews, with a third of those also experiencing another form of abuse.
In light of the figures, NSPCC's chief executive, Peter Wanless, said it was a good sign that more people were reporting signs of children being affected by domestic abuse.
"Domestic abuse can have a huge impact on a child's physical and emotional wellbeing, and this sharp increase in reports shows that more people are speaking up on behalf of frightened children living in violent homes," he said.
"We all have a part to play in tackling domestic abuse, and it's important to pick up the phone if you're concerned so that our trained advisers can offer non-judgemental advice, discuss possibilities and take action where necessary.
"Stepping in early and putting the child at the heart of all decisions in domestic abuse cases is vital in keeping children safe. It is vital that young people affected by domestic abuse have access to the right kind of support."
The NSPCC is currently piloting an early-intervention service called Steps to Safety which helps families to reduce stress, manage emotions, and respond calmly to conflict.
Sarah Newton, Minister for Crime, Safeguarding and Vulnerability said: "Domestic violence and abuse is a horrendous crime that shatters the lives of victims and families. This Government is working to ensure that anyone facing this torment has somewhere to turn and that offenders are brought to justice.
UK news in pictures

Show all 51
"That is why we are bringing forward a landmark domestic abuse bill to protect and support victims and pursue abusers. Through this Bill we want to ensure that courts take into account the devastating life-long impact that domestic abuse has on a child.
"As part of our children's social care innovation programme, backed by £200 million, we have also funded a number of projects with a specific focus on tackling this terrible crime."
To seek guidance or report a concern, call the NSPCC on 0808 800 5000. Children and young people who are worried about domestic abuse can call Childline on 0800 11 11.
Join our new commenting forum
Join thought-provoking conversations, follow other Independent readers and see their replies