Rescuers find body of skiier killed by avalanche in Scottish highlands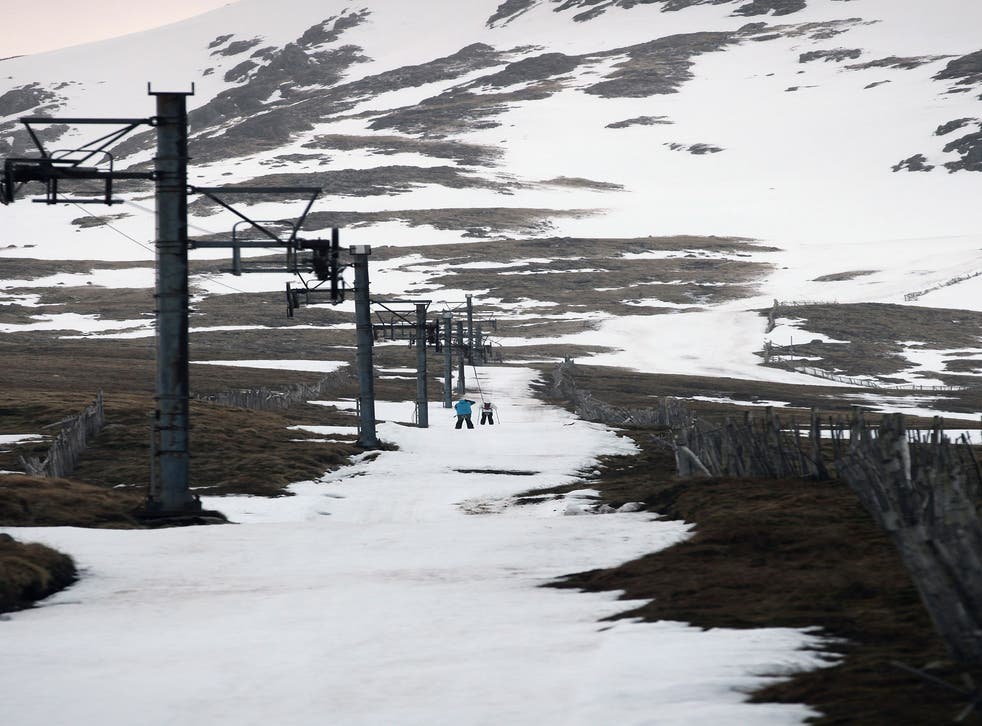 The body of a man who disappeared while skiing off-piste in the Scottish highlands during the coldest Easter on record has been found.
Rescuers had been searching for the experienced skier who went missing after being caught up in a major avalanche behind Glencoe Ski Centre yesterday.
At 4.30pm today local police confirmed that the body of 41-year-old Daniel Maddox from the Clackmannanshire area had been found.
A tribute to Mr Maddox was released on the Glencoe Mountain Resort's Facebook page: "All the Staff here at Glencoe are deeply saddened by the tragic loss of Danny, a valued member of the Glencoe ski community, he will be sadly missed. Our thoughts and prayers are with his family and friends at this sad time."
Messages poured in on social media. One read: "Our thoughts are with Dannys family. He was a wonderful guy. It was our privilege to have known you Danny. Rest in peace friend....."
Maddox is believed to have been back-country skiing with a friend when an avalanche struck at around 1pm on Saturday. His companion is thought to have escaped uninjured.
A report on sportscotland avalanche information service website had forecast Glencoe at "considerable risk" of an avalanche.
Around 30 people from Glencoe and Lochaber mountain rescue teams, police, the mountain resort's ski patrol and a helicopter from RAF Lossiemouth joined the rescue operation in the Etive Glades.
By this evening, with temperatures plummeting to -12.5C in Braemar in the Scottish Highlands - the lowest temperature recorded at this time of year since records began – mountain rescue workers were circumspect.
John Grieve, leader of Glencoe Mountain Team, said the avalanche travelled about 1,000ft down the rocky face of the slope.
Easter Sunday was officially the coldest since modern records began in 1960. The most recent cold-snap was in 1986 when temperatures on Easter Monday dipped to -9.8C, according to the Met Office.
Average temperatures for this time of year are between 10C and 13C, and this time last year 21 degrees was recorded in Berkshire, Surrey and Hampshire.
The prolonged cold spell could endure across Britain until mid-April, forecasters have warned.
Extreme weather conditions have wreaked havoc across the country. A dozen people have lost their lives already on Scotland's peak this year.
Last weekend, 57-year-old James Jack died in the Scottish mountains while out hillwalking. His body was found yesterday in the Streap area, near Fort William, in the West Highlands.
On Friday, an ice climber was airlifted off Ben Nevis after injuring his leg. Meanwhile, a 48-year-old man was injured while out walking in the Cuillin Hills, on the Isle of Skye on Friday.
Tonight the avalanche risk for Glencoe was deemed 'considerable'.
Join our new commenting forum
Join thought-provoking conversations, follow other Independent readers and see their replies