Reclaim the Internet campaign to tackle 'colossal' scale of online misogyny
Cross-party group of MPs will today launch 'Reclaim the Internet' campaign at parliament to tackle online abuse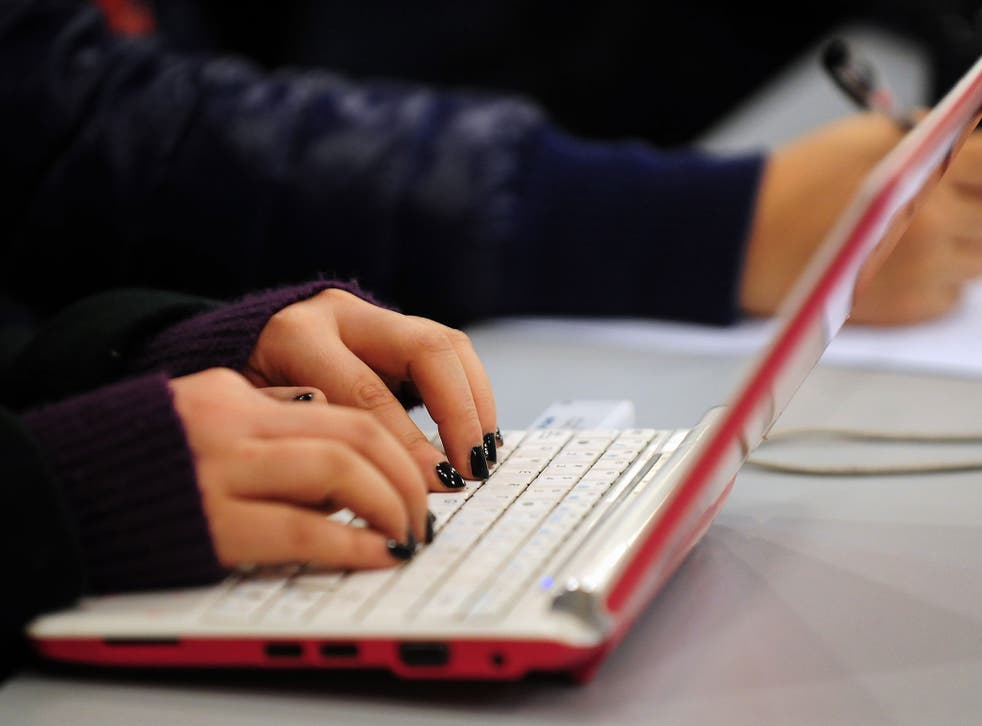 A national campaign to 'Reclaim the Internet' will be launched by a cross-party group of MPs today in a bid to tackle the colossal scale of misogyny being unleashed on social media.
Labour's Yvette Cooper will join her party colleague Jess Phillips, former Liberal Democrat MP Jo Swinson, and former Conservative minister Maria Miller to launch an online public consultation to gather the views of tech companies, victims, employers, campaigners, trade unions, police, youth organisations and others on how to tackle online abuse.
A study released by think tank Demos today reveals the "staggering scale" of aggressive messages being communicated through social media.
It found that, over three weeks, 6,500 UK Twitter users were targeted with 10,000 explicitly aggressive and misogynistic tweets using the words 'slut' and 'whore'.
More than 200,000 aggressive tweets were sent to 80,000 people in the same three weeks internationally.
Women accounted for half of the Twitter users sending such tweets.
Inspired by the 'Reclaim the Night' marches of the 1970s and 1980s – when women were warned not to go out after dark because they would not be safe from violence, abuse or harassment – Ms Cooper said the Reclaim the Internet campaign was necessary because "today the internet is our streets".
Reclaim the Internet - YouTube
The campaign aims to generate new ideas on the role of the police and prosecutors where online threats and harassment become crimes, the responsibility of social media and publishing platforms, the role of organisations and employers, support for victims including how to deal with internet trolls, and how to educate people around the effects of online abuse..
Speaking to The Guardian, Ms Cooper said: "40 years ago women took to the streets to challenge attitudes and demand action against harassment on the streets.
"Today the internet is our streets and public spaces. Yet for some people online harassment, bullying, misogyny, racism or homophobia can end up poisoning the internet and stopping them from speaking out.
"We have responsibilities as online citizens to make sure the internet is a safe space. Challenging online abuse can't be done by any organisation alone. This needs everyone."
According to NASUWT, the UK's largest teaching union, more than half of teachers report receiving online abuse from students and parents.
The Revenge Porn Helpline has said it has received almost 4,000 calls in the last year, from those as young as 11.
Alex Krasodomski-Jones, researcher at Demos, said: "It is clear that just as the digital world has created new opportunities for public debate and social interaction, it has also built new battlegrounds for the worst aspects of human behaviour.
"This study provides a birds-eye snapshot of what is ultimately a very personal and often traumatic experience for women.
"While we have focused on Twitter, who are considerably more generous in sharing their data with researchers like us, it's important to note that misogyny is prevalent across all social media, and we must make sure that the other big tech companies are also involved in discussions around education and developing solutions.
"This is less about policing the internet than it is a stark reminder that we are frequently not as good citizens online as we are offline."
Join our new commenting forum
Join thought-provoking conversations, follow other Independent readers and see their replies