Shop worker 'hosed down homeless man to move him on from store front'
Police said the employee concerned was 'spoken to about his behaviour'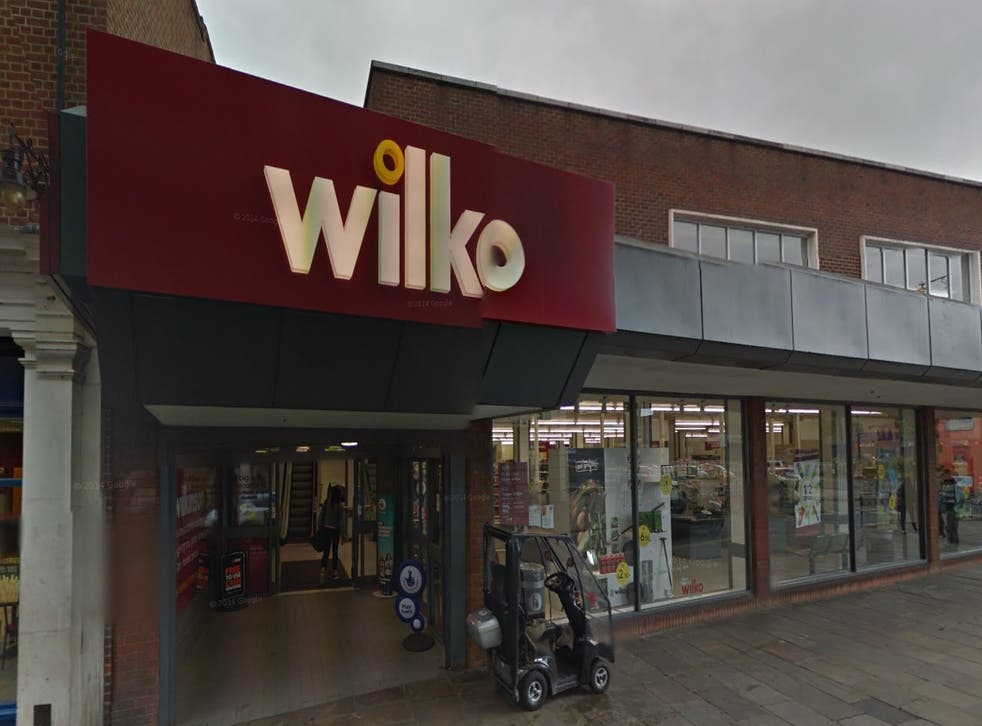 The household goods chain Wilkinson has denied that its staff sprayed a man rough sleeping outside one of its stores with water in an attempt to move him on.
Police who attended the scene after a complaint from a passer-by found that the pavement outside the shop in Canterbury was soaked with water.
Wilkinson confirmed it had sprayed the pavement near the shop but said it had done so to clean it after broken bottles and urine had been left near an entrance used by staff.
A spokesperson for the company said people outside the store had moved on, but after police had been called, rather than when the hose was used.
Police confirmed they had been called to the shop and that an employee had been "spoken to regarding his behaviour".
"We were called to Burgate Lane after a member of public raised a concern in a man was reportedly hosing down an area of the street near a group of people sleeping in the area," a spokesperson for Kent Police said.
"Patrols attended to assess the situation and ensure nobody was injured. No criminal offences were disclosed to officers. The man with the hose was spoken to regarding his behaviour."
Tammi-Lee Connor, a graduate of Reading University, wrote on Facebook that she had witnessed the event.
"No night is complete without drama; kindly provided in this instance by a grubby little man who works for Wilkinsons in Canterbury, who thought that it was acceptable to use a hosepipe to disperse the homeless who were sleeping outside Wilkinsons, she wrote.
"His reasoning? They'd been there for the last three nights and management wanted them moved. Well maybe this post will go viral and we'll see how much management like it when their staff treat human beings like animals."
In pictures: Homeless Veterans appeal

Show all 31
A spokesperson for Wilkinson said purported witnesses had "misunderstood" the employee's actions.
"I think whoever saw the incident misunderstood what was happening. We've looked into this and reviewed CCTV footage. We have regular locals using our staff entrance overnight and we are on good terms with them," the spokesperson said.
"On the night they were joined by a larger number of individuals and a number of empty alcohol bottles were broken and some individuals urinated against the door.
"Our night team was attempting to wash away the debris to make the doorway safe for staff before the store opened in the morning. At no time was any attempt made to use the hose pipe against any individual. When one person attempted to enter the store, police were called and the individuals moved on."
Wilkinson is a British high-street chain that sells household goods. It has over 300 stories in the United Kingdom.
Join our new commenting forum
Join thought-provoking conversations, follow other Independent readers and see their replies