Revealed: The 'gruelling' journey of live sheep exports from North of England to France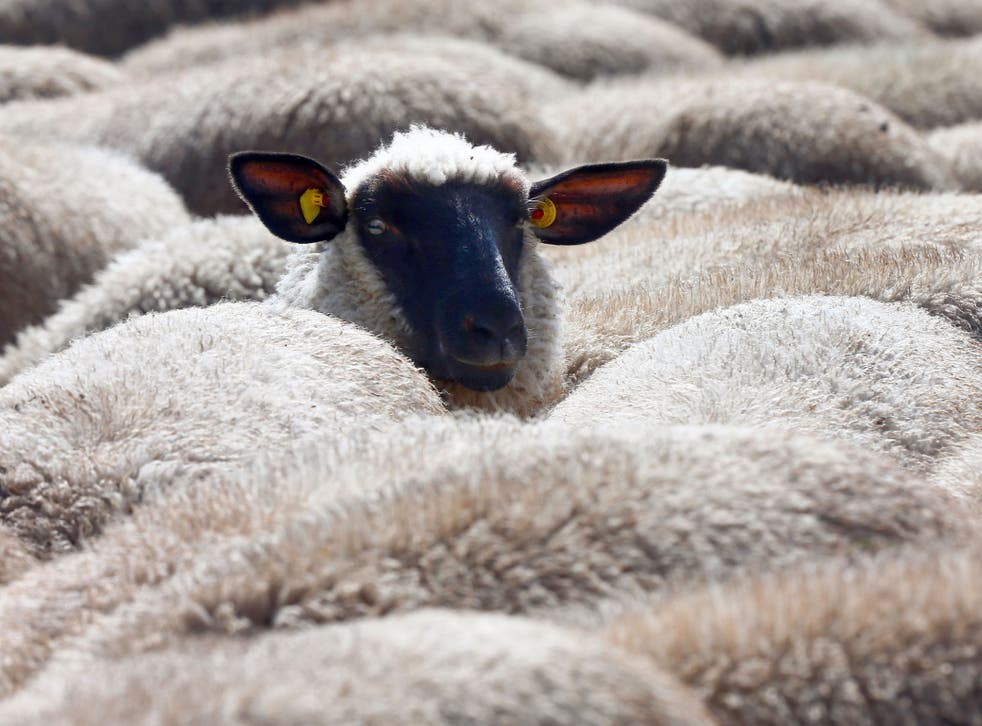 Sheep are being transported for up to 18 hours in hot, cramped conditions from the North of England to France, a charity's investigation into live animal exports has found.
The British sheep and lambs were taken more than 600 miles to dimly lit sheds in France during the height of the summer, according to a report by Compassion in World Farming (CIWF) . The group found that sheep were contained in trucks for up to 18 hours while being driven from the Sheffield area to the Deux-Sevres region of France.
Its chief executive, Philip Lymbery, said: "On top of the gruelling journeys these animals are often subjected to, this latest discovery will shock many who see British sheep as belonging in our fields and on our hillsides."
Dutch hauliers took the consignment of 500 sheep almost 650 miles in July when temperatures were in the high 20s, a spokesman for the charity said. Animals were packed together so tightly that they could not all lie down at the same time.
CIWF is calling on the Government to change the law to allow ports to refuse the trade in live animals if they wish, which would leave them free of the fear of financial penalty from hauliers seeking compensation if they chose to block live animal exports.
PA
Join our new commenting forum
Join thought-provoking conversations, follow other Independent readers and see their replies