Richard III: The University of Leicester expected to change name to King Richard University
Officials also hope to rename some of the university buildings in tribute to the dead monarch to exploit the huge international interest in the discovery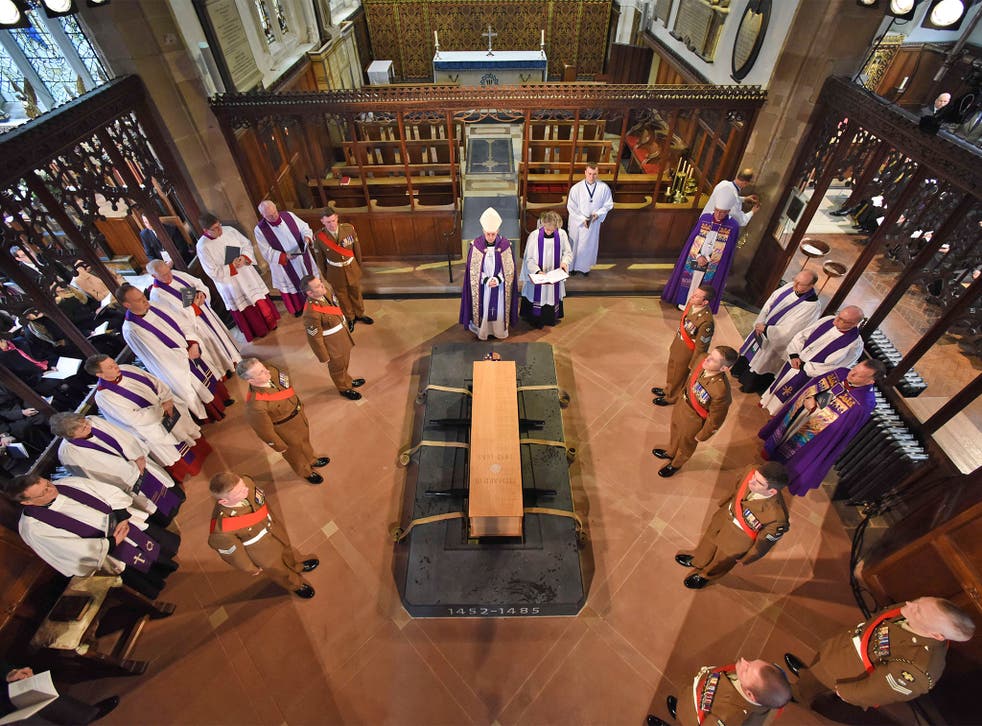 Did you spot it? This story was an April Fool. We hope you enjoyed it.
The University of Leicester is planning to change its name to capitalise on its discovery of the bones of Richard III.
The proposal will be debated by the university's senate next month. It is expected to agree to the institution formally being rechristened as King Richard University from September 2016.
Officials behind the plans also hope to rename some of the university buildings in tribute to the dead monarch to exploit the huge international interest in the discovery and attract lucrative overseas students.
In pictures: The remains of King Richard III

Show all 8
Academics from the university discovered the skeleton beneath a car park in the city in 2012. He was reburied in Leicester Cathedral last week.
As part of draft proposals seen by The Independent, the main campus bar would be renamed "Carnage@Bosworth". The university's principal administrative centre, the Fielding Johnson Building, would be renamed Hunchback House.
A university source revealed: "Our research shows that up to 10 per cent of people in some countries aren't aware that it was the University of Leicester which found the skeleton of Richard III. Changing the name of the university is the natural next step."
The students' union has also been approached about co-operating in the new publicity drive, and has proposed staging a monthly club night called "Flogging A Dead Horse", in honour of Richard III's "My kingdom for a horse!" speech in Shakespeare's play.

It is understood that university officials considered a number of alternative names for the institution, before settling on King Richard University. These included "Plantagenet Midlands"; "The University of Leicester, We Found Richard III"; and "The PR University", after "Plantagenet Richard".
More radical plans to divide the university campus into theme park-style "zones", each inspired by a royal house from the Middle Ages, were rejected at an early stage.
"Retaining the dignity of the university is our priority," said the source. "We wouldn't want to be seen to be milking this."
Another proposal to award honorific royal titles to department heads – allowing, for instance, the current director of the architecture school to style herself as "Dr April Showers, Princess of the Built Environment" – may be considered by the senate if it approves the renaming.
There is a local precedent for educational centres to be named after prominent historical figures. The city's De Montfort University took its name from Simon de Montfort, a prominent 13th-century Earl of Leicester.
If Leicester's experiment proves successful, the University of Cambridge is said to be considering rechristening Professor Stephen Hawking's Centre for Theoretical Cosmology as "The Redmayne Space Institute" after the success of last year's biopic.
The University of Leicester declined to provide an official statement last night.
Join our new commenting forum
Join thought-provoking conversations, follow other Independent readers and see their replies