Right to Rent scheme risks discriminating against immigrants, warns Andy Burnham
Exclusive: Landlords checking immigration status could refuse to let to people with 'ethnic-sounding names'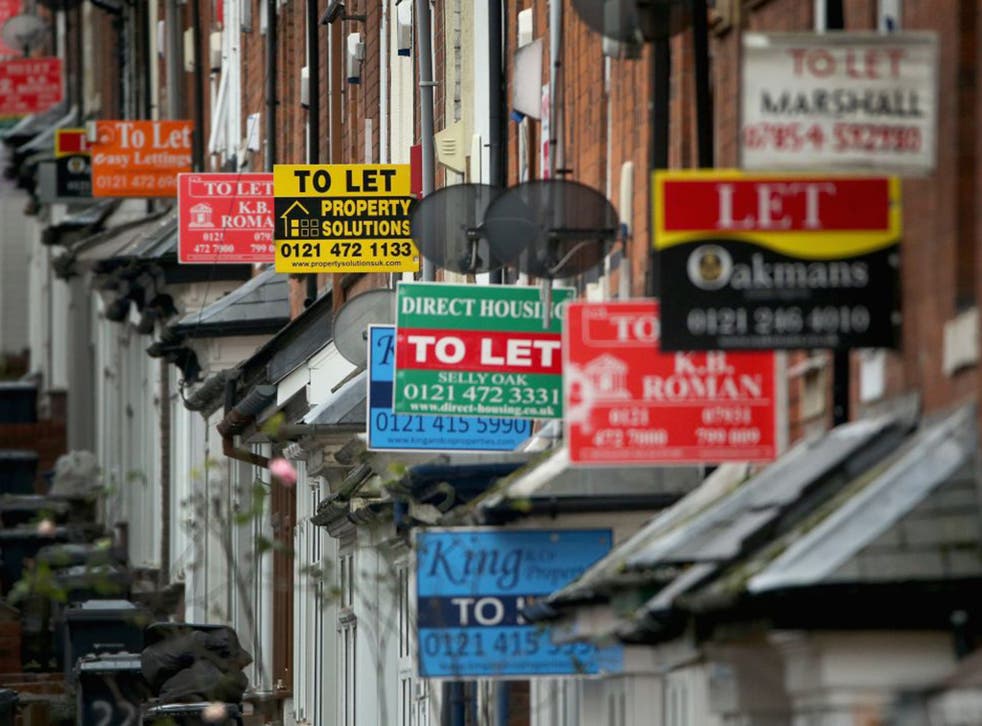 New checks on the immigration status of tenants risk becoming the modern equivalent of infamous "no dogs, no blacks, no Irish" signs. Research shows that some landlords are reluctant to let to people with foreign-sounding names or accents, shadow Home Secretary Andy Burnham has warned.
Mr Burnham is calling on Home Secretary Theresa May to drop a key measure in the Immigration Bill, which returns to the Commons this week, for landlords to carry out rigorous checks on the status of their tenants, known as the Right to Rent scheme. It follows a survey carried out by the Joint Council for the Welfare of Immigrants (JCWI) which found that 42 per cent of landlords said Right to Rent made them less likely to let a property to someone who does not have a British passport, while 27 per cent said they were even reluctant to engage with people who had foreign-sounding names or accents.
In an article for The Independent on Sunday, the shadow Home Secretary said the scheme flies in the face of David Cameron's "compassionate Conservatism" speech to his conference last week, in which he raised the problem of job applicants with "white-sounding names" who were nearly twice as likely to get call backs for jobs than people with "ethnic-sounding names", even if they had the same qualifications.
The Home Office has conducted a pilot study on Right to Rent in the West Midlands but has not yet published the findings, fuelling speculation that it is trying to cover up problems with the policy. But research by the JCWI, which sought to emulate the pilot by surveying landlords and prospective tenants in the West Midlands, suggested that there is some discrimination among landlords as a result of the proposed new rules.
Mr Burnham said: "On this evidence, Right to Rent in its current form could lead to widespread discrimination. Of course, we have come a long way as a society since landlords displayed unwelcoming notices in their windows. But the new document checks could become the modern equivalent of the 'no dogs, no blacks, no Irish' signs and, by being more insidious, such casual discrimination will be far harder to challenge.
"The aim of the Immigration Bill is to make Britain a 'hostile environment' for illegal migrants. In practice, it could end up making Britain a more hostile place for anyone with a foreign-sounding name – worsening the very problem that Cameron said he wanted to challenge."
Under the Right to Rent rules, landlords must check whether their prospective tenants have a British passport or a right to remain in the UK. It is feared that, rather than carry out the checks, some landlords will select people on the grounds of their name or ethnicity. They face up to five years in jail if they let their property to illegal immigrants.
Mr Burnham will call on the Home Secretary during Home Office questions tomorrow to publish the department's official findings of the West Midlands housing pilot.
Labour is proposing a Reasoned Amendment to the bill, to be debated on Tuesday, for "firm and fair controls" on illegal immigration but claiming that the measures will reduce social cohesion. Labour MPs are being instructed to oppose the Bill at second reading this week.
The JCWI research also found that 50 per cent of people who had been refused a tenancy felt that discrimination was a factor in the landlord's decision, while 65 per cent of landlords were much less likely to consider tenants who cannot provide documents immediately.
The JCWI said: "The policy has resulted in instances of discrimination against tenants, including BME tenants, who do have the Right to Rent in the UK. The current safeguards against discrimination are insufficient. There is evidence that landlords are prepared to discriminate against those with complicated immigration status."
Mrs May faced criticism last week after she used her speech to the Tory conference in Manchester to declare that current levels of immigration risked undermining Britain's "cohesive society". She said: "There are millions of people in poorer countries who would love to live in Britain, and there is a limit to the amount of immigration any country can and should take."
The Immigration Bill will also make illegal working a criminal offence in its own right, and create an offence for an employer to employ someone whom they "know or have reasonable cause to believe" is an illegal worker.
A Home Office spokesperson has declined to comment.
Join our new commenting forum
Join thought-provoking conversations, follow other Independent readers and see their replies