Man breaks into funeral parlour and steals mother-in-law's body
'I had no option. I had to get the body out. I had taken on all of the organising and I didn't want to bother my wife at this time,' grieving relative reportedly says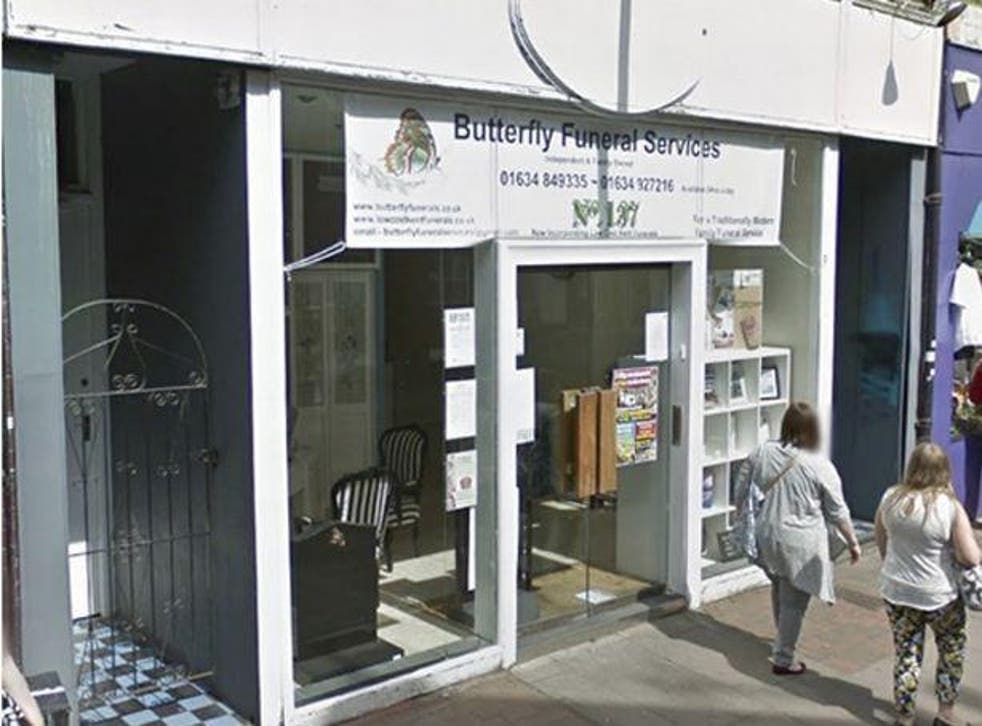 A man broke into a funeral parlour and snatched his mother-in-law's body after the undertaker went bust, it has been reported.
The man became concerned he was unable to contact Butterfly Funeral Services in Rochester, Kent, to discuss arrangements for the upcoming service.
He took matters into his own hands after police said they were unable to help, according to the Daily Telegraph.
The man – who has not been named – gained access to the building in broad daylight and took the corpse to another undertaker in the back of a van. He did not tell his wife he had taken the drastic action.
Robert Lawrence, the manager of Medway Funeral Directors, which carried out the eventual burial, said the snatcher had made every effort to contact Butterfly to sort out arrangements.
He said: "He spent a long while in contact with the police and in the end said, 'I've just got to go and get her'.
"When he did arrive with the body, we did all we could to help. He was very distressed and his wife still doesn't know. These horror stories shouldn't happen."
The man himself reportedly said: "I had no option. I had to get the body out. I had taken on all of the organising and I didn't want to bother my wife at this time."
His actions took place a year ago but were revealed this week when Mid Kent Bailiffs Service moved in to repossess the bust parlour.
When they inspected the premises, they found 16 full urns on a shelf, which have not been reunited with their loved ones.
UK news in pictures

Show all 50
Karen Calder, who ran the business, has since been banned from using the local crematoriums due to unpaid bills. She said she had closed the parlour "due to ill health".
She added: "I sincerely apologise if the families I have served have had difficulty in contacting me."
A handwritten note at the funeral parlour further apologised for any distress caused and told customers to email her with any outstanding issues.
Butterfly Funeral Services was not answering calls at the time of publication.
Join our new commenting forum
Join thought-provoking conversations, follow other Independent readers and see their replies