Royal Mail shares: City broker says shares are undervalued by 80% as investor bonanza and questions for Vince Cable loom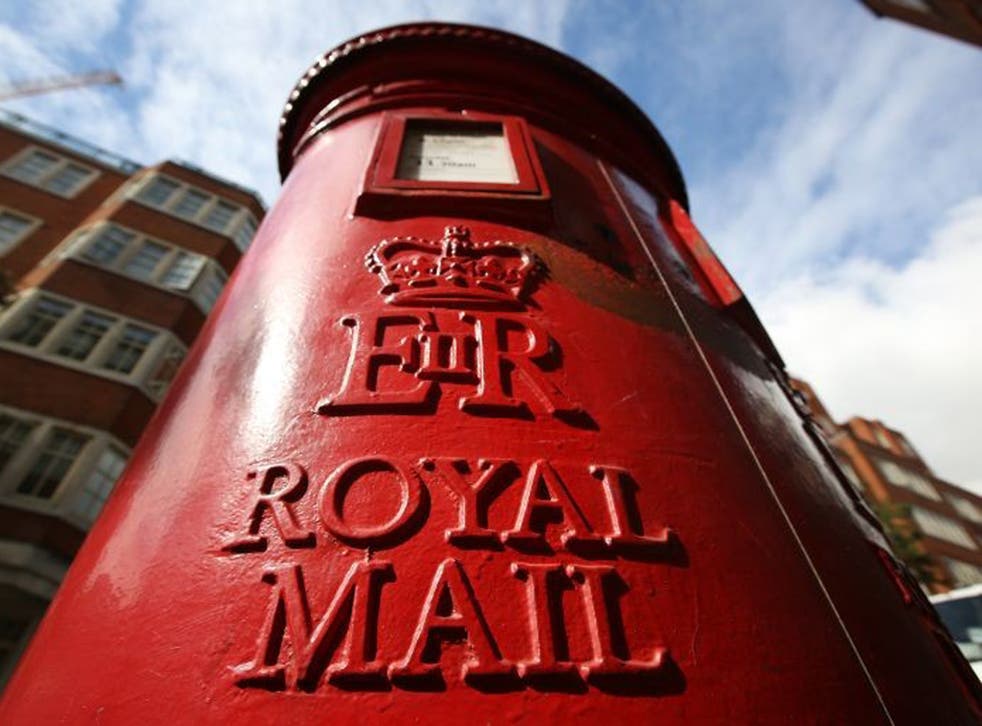 A City stockbroker has said the Royal Mail £3.3billion sell off could have been underpriced by up to 80 per cent.
Canaccord Genuity believe the Royal Mail should be valued at a sum closer to £6billion, or 559p per share, compared to the 330p price per share the Government is expected to charge when trading begins.
Shares were initially priced between 260p and 330p, but were raised to 330p by the Government following strong demand, the BBC has reported.
Business Secretary Vince Cable said approximately 700,000 applications were made by Tuesday night's deadline, which he believed demonstrated the high level of interest in the controversial privatisation.
Mr Cable faced tough questions from the Business Select Committee over concerns that the company has been undervalued. Committee chairman Adrian Bailey said the Government was overseeing the sale of a profitable, popular, publicly owned company to financial institutions that Mr Cable had criticised in the past.
However, Mr Cable said he was "very comfortable" with the sale, stressing the Government wanted to secure a "long term, responsible" investor base from organisations such as pension funds.
Ministers have since held emergency talks about the final allocation of Royal Mail shares after applications from private investors were up to seven times over-subscribed.
The Government is now expected to decide that those who tried to buy large shares of £10,000 or who made big applications could see them scaled back or receive no shares at all, the BBC has reported.
The coalition is expected to decide on the "cut-off" point within the next few hours.
But smaller investors who applied for the minimum shares on offer of £750 will receive their full order.
Those who applied for between £750 and £10,000 will receive a proportion of the amount they applied for.
Demonstrators have now announced they will stage a protest outside the stock exchange in the City of London dressed as bank robbers to mark the first day of conditional trading in Royal Mail shares tomorrow.
Business minister Michael Fallon said on Monday that he was "committed to making sure smaller investors get their fair share".
Smaller investors have been offered 30 per cent of the shares and the rest will go to institutional investors, such as pension funds. A 10 per cent stake has been reserved for Royal Mail employees.
CWU members are expected to back industrial action over issues linked to privatisation, with any strike set to be held on or after 23 October, leading up to the busy Christmas period.
In written evidence to the select committee, the Government said the Royal Mail was on the road to sustainability, with an increase in its operating profit to £403 million.
"Royal Mail must continue the process of modernisation and transformation, and must be able to invest to grasp new business opportunities," the submission said.
"It should be able to access flexible capital so that it can continue to modernise and innovate, invest and seize opportunities presented by new markets such as the rapid growth of online shopping."
The Northern Ireland Assembly passed a motion saying the Royal Mail is a vital public service which should not be privatised and voicing concern that the sell-off "would add to the costs of Northern Irish businesses and consumers if the universal service obligation and uniform pricing are withdrawn".
Join our new commenting forum
Join thought-provoking conversations, follow other Independent readers and see their replies