Royal Marines issued with more powerful rifle, replacing traditional SA80
The weapon has 'reduced ricochet, limited collateral damage' features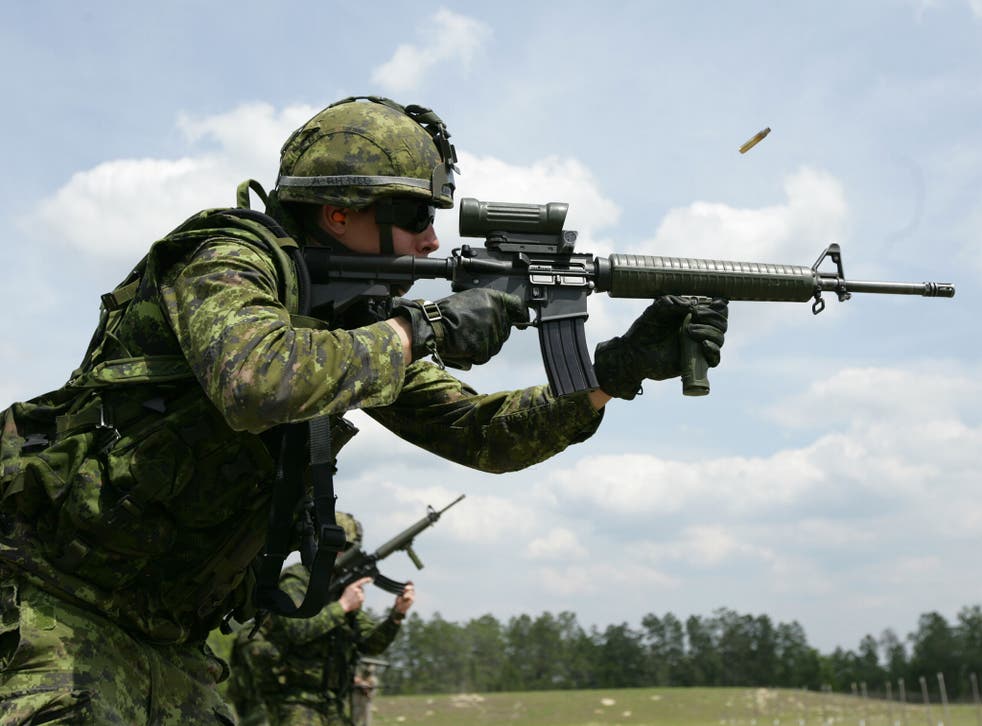 The commando unit which guards the Trident nuclear programme has been issued with a new type of rifle.
The Canadian C8 Colt Carbine rifle has been issued to the Royal Marines of 43 Commando Fleet Protection Group, part of 3 Commando Brigade.
The unit are based at HMNB Clyde, Faslane, Scotland, with providing security for the Trident nuclear programme coming under one of their core duties.
The move means 43 Commando are the first regular British armed forces unit to have a standard weapon other than the L85A2 SA80 assault rifle since its introduction.
However, other Special Forces units already use other weapons, including the C8 Carbine.
Due to the nature of the duties of 43 Commando, other weapons are also used by the unit, such as the H&K MP5 submachine gun.
The equipment update was made because of the "reduced ricochet, limited collateral damage" features," a Royal Navy source told security analysts HIS Jane's.
The rifle, which has greater stopping power than the SA80, will still use the 5.56mm bullets used across the armed forces of Nato member states.
A Royal Marines source told the Mirror: "It is the same calibre as the SA80, but has greater punch and is easier to handle."
"The SA80 is an OK weapon, but the Diemaco [C8] has the edge. It is more reliable and that's what you need these days."
Giant 'Stop Trident' Projection Illuminates Houses of Parliament
The SA80 is standard issue for the British armed forces, but it has received criticism for its performance in the field.
However, a spokesman for the Royal Navy defended the SA80 rifle, telling the Independent:
"The SA-80 is a highly capable weapon which remains the individual infantry weapon of choice across the armed forces."
"The small procurement of C8 rifles is for a specialist role performed by the Royal Marines in 43 Commando."
Join our new commenting forum
Join thought-provoking conversations, follow other Independent readers and see their replies