BBC iPlayer down: Russell Howard, QI and CBBC fans locked out of favourite shows
BBC's technical issues for homepage and iPlayer still ongoing after 24 hours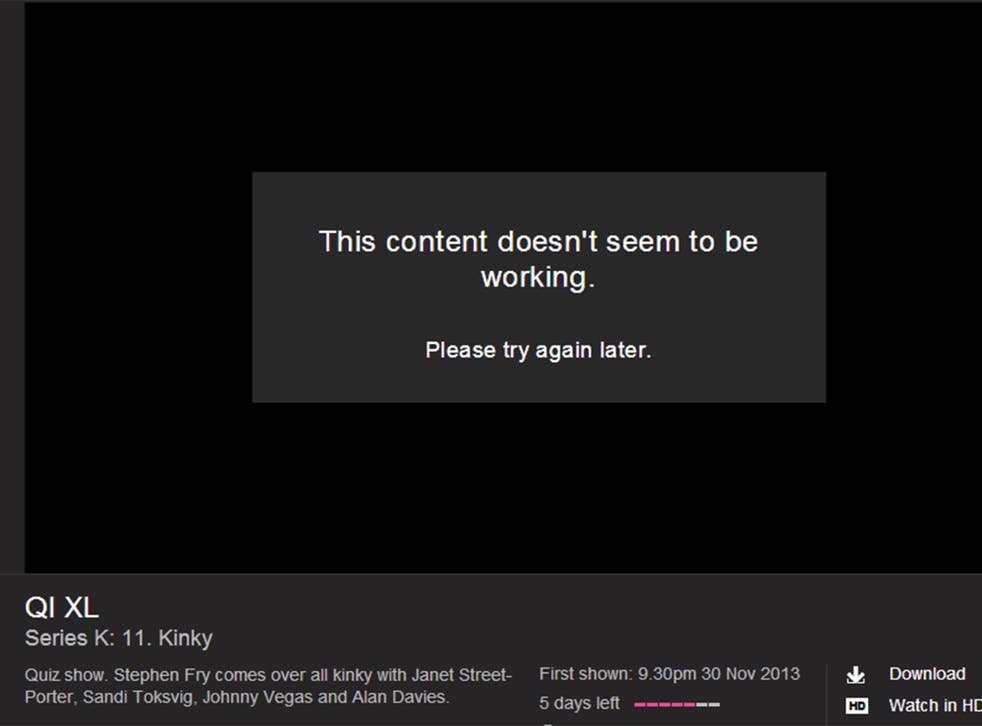 Tens of thousands of fans trying to access the BBC's well-loved programming, from comedy show Russell Howard's Good News to the Stephen Fry-fronted QI, to the children wanting to watch CBBC, will be disappointed today as the broadcaster's iPlayer issues continue.
The BBC iPlayer has reportedly been experiencing "technical problems" since around 10am on Saturday, while its homepage is operating minimally.
People have taken to twitter to express their disappointment at not being able to access their favourite programmes.
One father, Russell Mead, tweeted: "iPlayer down = Children in shock. No cBeebies on demand," while someone called 'Matt' tweeted: "None of the Stacey Dooley documentaries will load on iPlayer and it's basically ruining my day."
The BBC said on Sunday that services, including iPlayer and some online material are still affected by the technical problems, with users finding error messages when accessing pages including Springwatch and World Cup 2014.
6music's radio iPlayer, which appeared to be down on Saturday, is working again, while some iPlayer programmes are available, though most viewers are still met with a "This content doesn't seem to be working" error message.
The BBC is continually tweeting apologies about the situation to its followers, saying: "We're sorry @BBCiPlayer & @bbccouk are not working for all users. We are working hard to fix the problem. Please bear with us. #iPlayer".
Join our new commenting forum
Join thought-provoking conversations, follow other Independent readers and see their replies