Sadiq Khan seeks to ban wood-burning stoves in bid to tackle pollution
The Mayor of London has asked Environment Secretary Michael Gove for greater powers to tackle non-traffic sources of air pollution
Tess de La Mare
Friday 29 September 2017 11:06 Comments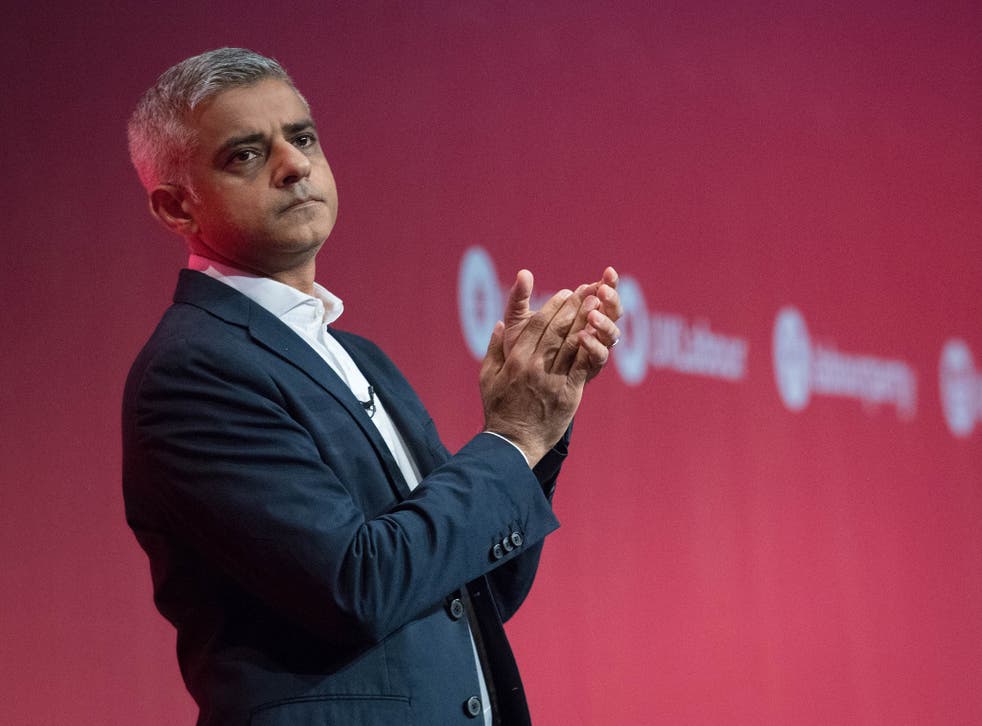 Wood burning could be banned in some of the most polluted areas of London, under new restrictions proposed by the capital's mayor.
Sadiq Khan wants the power to ban burning wood in parts of the city with poor air quality, due to the fine particle pollution they cause.
He also wants tougher controls on the sale of wood-burning stoves, with only low-emission versions allowed to remain on the market.
Sadiq Khan hints Labour may back second EU referendum
Under the proposals, there would be a network of "zero-emission zones" where the burning of wood or coal is completely prohibited. There are currently 187 areas of London where pollution regularly exceeds European limits.
In a letter to Environment Secretary Michael Gove on Thursday, Mr Khan asked for greater powers to tackle non-traffic sources of air pollution.
Mr Khan's plans include curbing emissions from stoves, machinery on building sites, such as diesel-powered diggers, and boats on the Thames.
Around 200,000 wood-burning stoves are sold each year, and there are around 1.5 million across Britain, figures obtained by The Times show.
The practice is most popular in the South-east, where it is done in 16 per cent of households, compared with less than 5 per cent in northern England and Scotland. Many mistakenly believe it is more environmentally friendly.
Mr Khan said in a statement: "With more than 400 schools located in areas exceeding legal pollution levels, and such significant health impacts on our most vulnerable communities, we cannot wait any longer.
"I am calling on Government to provide the capital with the necessary powers to effectively tackle harmful emissions from a variety of sources."
Sadiq Khan calls air pollution in London a killer
A spokesman for Mr Khan said: "The Mayor has written to Michael Gove discussing extra powers that could be granted to London to tackle sources of pollution that don't come from the roads.
"There are different categories including pollution from the river, construction and also the discussion about wood-burning stoves.
"One of the proposals for 2025 is having very small zones to curb pollution caused by wood-burning stoves.
"It is one of a number of ideas, and it would need legislation from government; it would be at least six years away from happening."
Under the Mayor's plans, councils would get the power to enforce the ban, including the ability to carry out inspections and issue fines.
UK news in pictures

Show all 50
Air pollution causes an estimated 9,500 early deaths a year in London and 40,000 across Britain.
A new £10 "toxicity charge" is set to be introduced in October this year, for pre-2006 diesel and petrol cars entering the London congestion charge zone.
The Department for Environment, Food and Rural Affairs (Defra) is due to publish a clean-air strategy next year.
Press Association
Register for free to continue reading
Registration is a free and easy way to support our truly independent journalism
By registering, you will also enjoy limited access to Premium articles, exclusive newsletters, commenting, and virtual events with our leading journalists
Already have an account? sign in
Join our new commenting forum
Join thought-provoking conversations, follow other Independent readers and see their replies