Saint GK Chesterton? Bishop begins preliminary tests for canonisation of writer
Room for more than one 'good book' as the writer is advanced for his 'lay spirituality'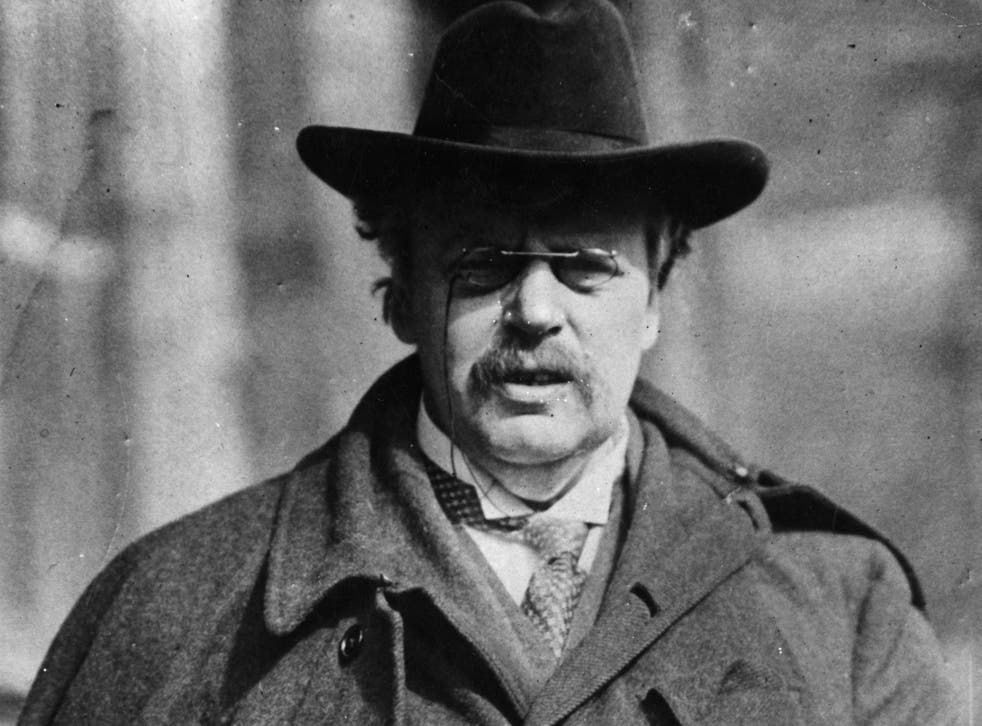 The Bishop of Northampton has taken a first step towards making the writer GK Chesterton a saint, by appointing a priest to make initial investigations into the claims of an American literary society that he is worthy.
The American Chesterton Society has campaigned for the author of the Father Brown novels to be canonised, by virtue of his "lay spirituality". Dale Ahlquist, its president, described Chesterton as a "saint of our times".
"We're used to seeing Catholic saints being priests and nuns and members of the religious order but there aren't many lay saints. Yet throughout history, the church has always had patron saints, and Chesterton really fits the model of a patron for journalists and writers," he said.
"It's a very simple announcement, but it's the first official step which we have been waiting for for a long time."
Chesterton, who died in 1936, converted to Catholicism in the 1920s. As well as novels such as The Napoleon of Notting Hill, he wrote such religious works as Orthodoxy and The Everlasting Man and books on St Thomas Aquinas and St Francis of Assisi.
He lived in Beaconsfield, Buckinghamshire, which falls within the Northampton diocese. Bishop Peter Doyle confirmed that he would be appointing a priest to make "tentative inquiries" into the matter of Chesterton's potential sainthood.
If the priest believes Chesterton is possibly worthy of canonisation, a "cause" will be opened and Chesterton will be appointed a servant of God.
"Then the real work begins," said Mr Ahlquist. "There would be thorough investigations into his work and life and whether he meets the church's standards of heroic virtue. This could take years, especially considering how much he wrote. We would hope that at that point the Church would declare him venerable."
To be canonised a saint, at least two miracles must be shown to have been performed by the person after his or her death. If no miracles can be attributed to them, they can be beatified, giving them the title "Blessed".
Since taking over as leader of the Catholic church, Pope Francis has made several people saints: Maria Guadalupe Garcia Zavala, a Mexican nun who died in 1963; Maria Laura Montoya Upegui, a Columbian nun who died in 1949; and all 813 inhabitants of the southern Italian town of Otranto who were executed en masse for refusing to convert to Islam in 1480.
Mr Ahlquist said he believed Bishop Doyle had been encouraged by Pope Francis approving a prayer asking for Chesterton's intercession when he was Archbishop of Buenos Aires. He added that Chesterton would be the first canonised author.
"I guess we have to call Cardinal Newman [the Victorian theologian] an author, but as for someone who actually made their living as an author, I think Chesterton may be the first one."
Join our new commenting forum
Join thought-provoking conversations, follow other Independent readers and see their replies