Schools spending thousands of pounds of public money trying to unfairly boost Ofsted results
Exclusive: Watchdog to act on £600-a-day inspectors who moonlight to help headteachers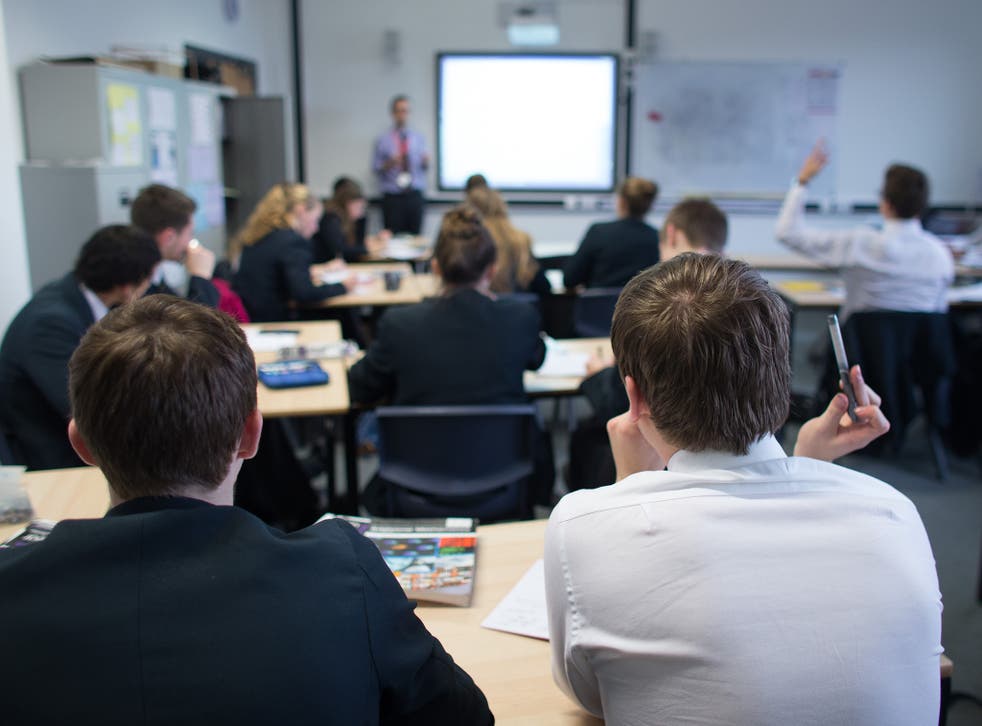 The education watchdog Ofsted is to launch a major crackdown on schools that spend thousands of pounds of public money attempting unfairly to boost their inspection results.
From September, Ofsted inspectors will be banned from taking up lucrative freelance work "moonlighting" in schools to help them prepare for inspections.
Meanwhile the Department for Education said it would clamp down on headteachers using school funds to employ consultants to improve their ratings in a process which is designed to assess fairly how well schools are performing.
Dozens of inspectors are thought to charge up to £600 a day to help headteachers prepare for Ofsted assessments. Many are hired on a freelance basis by companies which offer schools "Mocksted" inspection services in advance of visits by real inspectors.
Teaching unions say this gives schools that pay for the service out of taxpayer funds an unfair advantage and may mislead parents and Ofsted about the true quality of the school.
"Mocksteds are becoming a common characteristic of schools across the board, regardless of Ofsted ranking," said Christine Blower, general secretary of the National Union of Teachers. "This cannot be the best use of teachers' time and is subjecting young people in schools to unnecessary stress."
One teaching source said it was not only schools that were worried about failing their inspection or being told they "require improvement" that were using Mocksteds. Those ranked "good" and "outstanding" were also resorting to them. Among those companies offering Mocksted inspections is Cambridge Education, which says it offers "Ofsted methodology" so schools "know what to expect" from inspections. Among the services it offers is direct observation of lessons with feedback to teachers and reviews of school documents and procedures in line with the rules on safeguarding.
Cambridge Education recently completed a Mocksted report for Holyport College – a new free school in Berkshire sponsored by Eton College. The report, carried out by two practising school inspectors, judged the school to be "good" and highlighted areas it needed to work on to become outstanding. Walter Boyle, the headmaster, said they had found it a "beneficial experience". He added that Eton had covered the cost of the inspection so it did not come out of public funds.
Another company, Weatheroak Inspections, offers five packages at a cost ranging from £400 to £800 including "lesson observation MOTs" and a full preparation for inspection including a "safeguarding inspection check-up".
For Schools Education Services said it offered "personalised packages of days involving in school support, training and guidance designed to perfectly prepare you and your staff for your upcoming Ofsted Inspection".
On its website the company added it covered "all aspects of the Ofsted Framework" or could "focus" their "experts" on specific areas of concern.
But some fear such tests could potentially help schools hide problems from genuine inspectors. In Birmingham last year several schools previously judged "outstanding" by Ofsted were reassessed as failing after evidence emerged that they were not doing enough to safeguard children from extremism.
There is also concern that Mocksteds on top of Ofted inspections put additional strain on teachers that detracts from the business of teaching. A survey of teachers revealed 62 per cent believed preparing for Ofsted inspections – including going through Mocksteds – significantly increased their workload.
Brian Lightman, general secretary of the Association of School and College Leaders, added: "If it's about an external assessment of some aspects of the school's work, it can be quite helpful. If it's just duplicating the inspection process and adding to workload, it's not."
Last night Ofsted said it was imposing a ban on taking part in Mocksteds. A spokeswoman for the education standards watchdog said: "Ofsted has repeatedly said we do not expect, or want, schools to prepare for inspections. Schools should do nothing other than focus on providing a good education."
She added: "Under the terms of their new engagement, Ofsted inspectors will not be allowed to carry out mock Ofsted inspections. Furthermore, we have been clear with our contracted Ofsted inspector workforcethat they are not allowed to carry out mock Ofsted inspections." A spokeswoman for the Department of Educationsaid: "We have been clear that headteachers do not need to prepare for visits from Ofsted."
Eton spin-off - 'Good' mock inspection
The state-funded free school Holyport College was ranked "good" during a mock inspection in May this year, despite some "low-level chatting" among pupils.
The school, near Maidenhead, is sponsored by Eton College, accepts boarders and has access to some of the private school's facilities.
In their report, two "practising school inspectors" wrote that behaviour was "typically very good" with pupils "courteous and respectful of others".
"Pupils are valued by the school and encouraged to do as well as they can. As a result, they are well motivated and keen to do well," the inspectors said.
But they also noted: "Occasionally, where teaching is not good, pupils' engagement wanes resulting in low-level chatting. This detracts from learning and slows progress." They said management needed to be tightened.
All change at Ofsted
The crackdown on schools preparing for Ofsted inspections comes as part of a wider set of reforms to the inspection process designed to identify and challenge so-called "coasting schools".
From September, schools currently rated as "good" will be subject to shorter, but more frequent inspections.
At the moment, those schools are visited every five years, or every six years for further education colleges.
But this time the gap will be reduced to every three years to help prevent standards from slipping.
Headteachers will also be recruited to join Ofsted teams to help improve the accuracy of the watchdog's judgements, with seven out of 10 inspectors teachers from good and outstanding schools and colleges.
In addition, new scrutiny committees will be set up, following complaints from unions about the consistency of inspection teams.
In its most recent report, the watchdog warned that almost two-thirds of the most able pupils in state comprehensives – 57,000 – fail to fulfil their potential.
Join our new commenting forum
Join thought-provoking conversations, follow other Independent readers and see their replies