Scotland considering offering Northern Irish women free abortions, Nicola Sturgeon says
Last year, a high court ruled Northern Ireland's abortion ban is a breach of human rights legislation
Siobhan Fenton
Social Affairs Correspondent
Friday 18 November 2016 14:15 Comments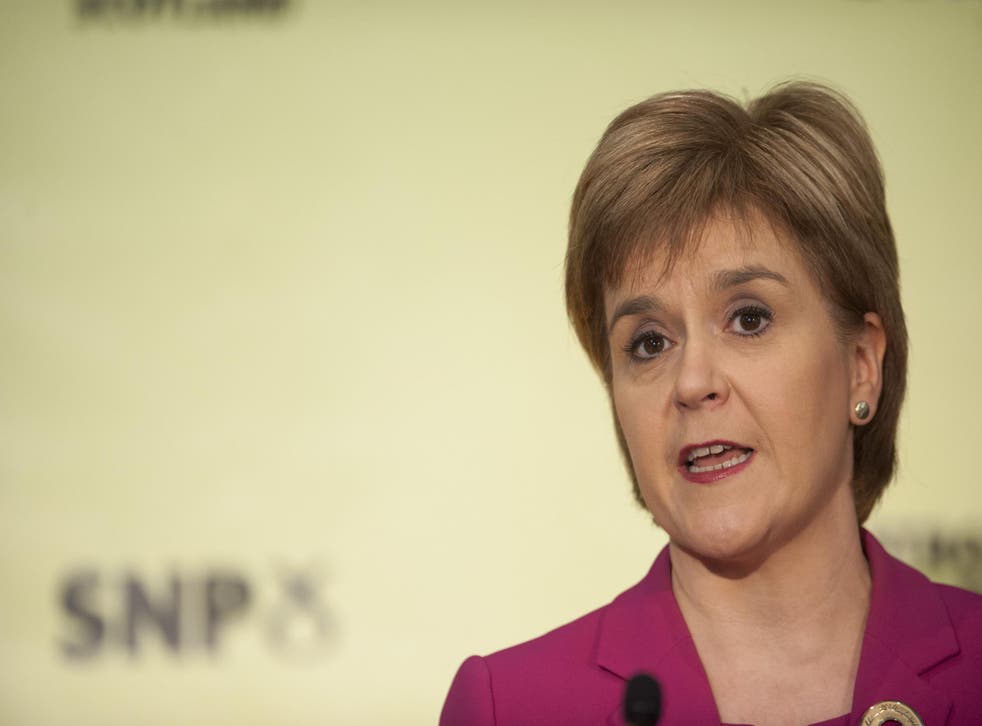 Nicola Sturgeon has said the Scottish government will look into the possibility of giving Northern Irish women free abortions.
The Scottish First Minister told the devolved parliament she is considering the proposal, in response to a question from Green Party MSP Patrick Harvie. She told the chamber: "I am happy to explore with the NHS what the situation is now in terms of the ability of women from Northern Ireland to access sage and legal abortion in NHS Scotland and whether any improvements can be made.
"Like Patrick Harvie, I believe that women should have the right to choose, within the limits that are currently set down in law, and that that right should be defended. When a woman opts to have an abortion- I stress that that is never ever an easy decision for any woman- the procedure should be available in a safe and legal way."
Unlike the rest of the UK, abortion in Northern Ireland is a criminal offence for which women can face life in prison. Abortions are banned for all circumstances unless a woman's life is in danger, including in cases where a woman has been raped or the foetus has a fatal abnormality meaning it will not survive outside the womb.
In November 2015, a high court judge ruled the laws breach human rights legislation, however the following Spring the Northern Ireland Assembly voted to keep the ban regardless. Westminster has been urged to overturn the laws by passing legislation in Westminster.
In addition to being illegal to have an abortion in Northern Ireland, Northern Irish women are not entitled to free NHS abortions when they travel to England for the procedures and instead have to pay for private healthcare. The total cost of travelling for the procedure is estimated at around £1,000.
The Supreme Court is currently considering a legal challenge brought by a Northern Irish woman arguing it is discriminatory for NHS England to refuse Northern Ireland women abortions as they are UK citizens. However, the NHS has argued that as the procedure is banned locally they are not entitled to procedures in England either.
UK news in pictures

Show all 50
Earlier this year a 21-year-old woman was convicted in a Belfast court of having an abortion. The court was told the woman had an unplanned pregnancy and tried to raise enough money to travel to England for a termination but could not afford to do so. Instead, she bought pills online and performed a termination on herself at home. Her flatmates found blood-stained items and foetal remains in a bin and subsequently called the police who attended the scene and arrested her.
Another Northern Irish woman is due to appear in court accused of helping her daughter have an abortion.
Register for free to continue reading
Registration is a free and easy way to support our truly independent journalism
By registering, you will also enjoy limited access to Premium articles, exclusive newsletters, commenting, and virtual events with our leading journalists
Already have an account? sign in
Join our new commenting forum
Join thought-provoking conversations, follow other Independent readers and see their replies