Secrecy battle forces new delay in Alexander Litvinenko case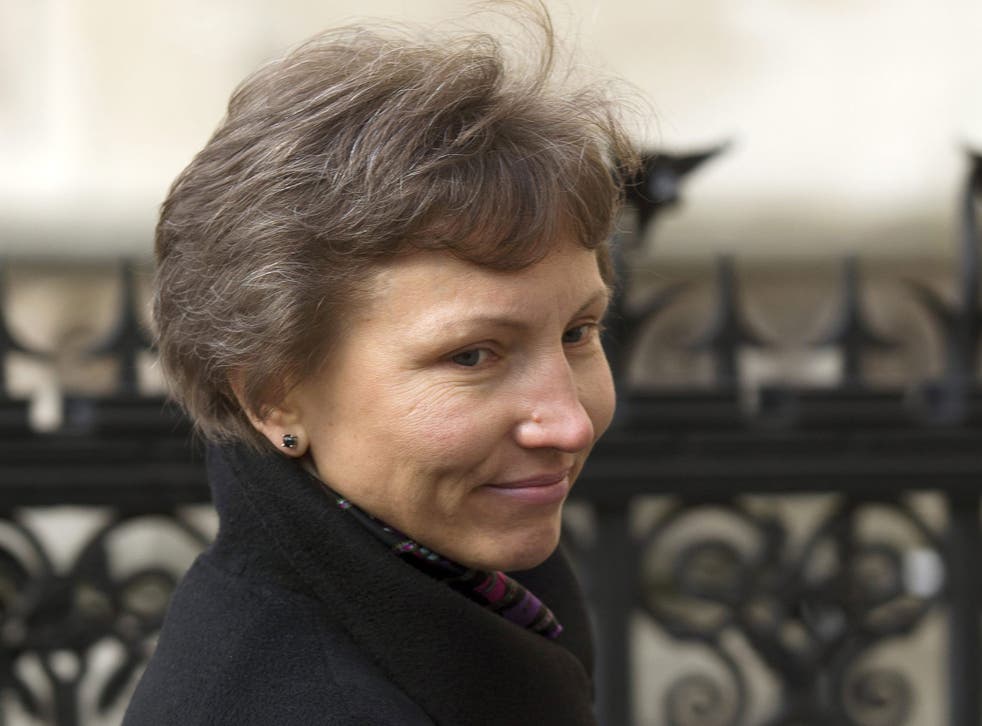 Procrastination, attempts to keep evidence secret and shield the identity of witnesses has led to yet another long delay before the inquiry into Alexander Litvinenko's death can start.
More than six years after the former KGB agent was poisoned to death, a pre-inquest hearing was told that it would be postponed from May until October this year.
Addressing his widow Marina, who has patiently endured each delay without complaint, Sir Robert Owen, assistant deputy coroner, said: "I am acutely conscious that it will come as a great disappointed to you for this matter to be deferred for a further five months. I hope you will understand it is motivated solely by my determination to carry out the fullest investigation into the circumstances of your husband's death."
After the hearing, Mrs Litvinenko said she was unsurprised, adding: "I still believe in British justice."
The hearing was told by counsel to the inquest, Robin Tam QC, that it would be unrealistic to start in two months as a host of evidence had yet to be disclosed.
He said it was a source of frustration that some Government departments, despite being asked for documents last January, only began searching ten months later. As a consequence that evidence, with further requests anticipated, would not be ready until the end of July.
Furthermore, the inquiry team has yet to receive all the documentation from the Investigative Committee of the Russian Federation, which only asked to take part in the proceedings at the last minute.
Matters are complicated further by the fact the Government has attempted to have an array of documents kept secret from the inquest under Public Interest Immunity (PII), claiming the details pose a "real risk of serious harm to the public interest", a matter that is being considered in private by Sir Robert.
Furthermore both Scotland Yard and the Atomic Weapons Establishment have yet to finalise lists of witnesses to whom they wish to be granted anonymity.
Mr Litvinenko, 43, died of polonium-210 poisoning in November 2006 after meeting two former KGB contacts - Andrei Lugovoy and Dmitry Kovtun - at the Millennium Hotel in London's Grosvenor Square.
British prosecutors named Mr Lugovoy as the main suspect in the case but Russia has refused to extradite him to the UK for questioning.
At a previous pre-hearing into his death Ben Emmerson QC, representing Mrs Litvinenko, said there was clear evidence that her late husband was a MI6 agent and that Mr Lugovoy was acting under instruction from the Kremlin.
The hearing was told that Mr Lugovoy announced at a press conference on Monday that he was pulling out as an "interested party" to the inquest because he had no faith in its impartiality and could not defend himself against evidence heard in secret.
Sir Robert, pointing out that any evidence excluded under PII would be dismissed altogether and not considered in secret, said the Russian was "labouring under a misapprehension".
He added: "It appears he does not understand the independence of the judiciary is a concept fundamental to the rule of law in the UK"
Outside court Mr Litvinenko's friend Alexander Goldfarb, added: "People should not forget Mr Lugovoy is not just a regular party to this inquest. He is the man who has been accused of murder. He has not only been accused of murder but he has refused to come here and face justice."
He continued: "He has familiarised himself with the contents of the (Metropolitan) police file (though inquest disclosure). As an interested party he has actually seen the evidence against him so his decision to pull out might be seen in this context."
Join our new commenting forum
Join thought-provoking conversations, follow other Independent readers and see their replies