Secret file reveals scandal of the Natural History Museum expert and the Loch Ness Monster 'sighting' that sent Whitehall into a spin
The Natural History Museum's chief scientist was dismissed for declaring he had found Nessie. Now a file obtained by the Independent unveils the extraordinary closing of Establishment ranks that followed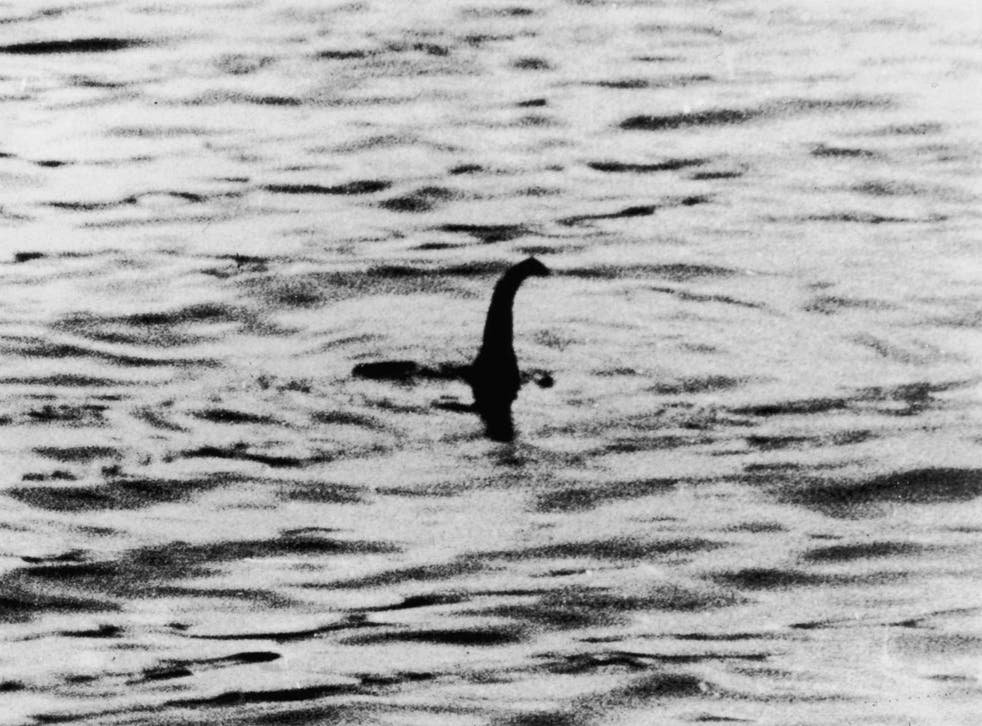 In 1959, Dr Denys Tucker was at the height of his powers. A wartime pilot turned eminent zoologist, he was the Natural History Museum's chief scientist and a world authority on eels. Then he publicly declared that he had found the Loch Ness Monster.
Within a year, Dr Tucker had been sacked from his job at the museum and found himself at the beginning of a legal battle to try to regain his post which pitted him against, among others, the Archbishop of Canterbury. He was aged 39 and he never gained an academic post again.
The extraordinary story of the dismissal of Dr Tucker – and his obsession with proving that "Nessie" was a long-lost plesiosaur – briefly made headlines at the time and was even the subject of a Parliamentary debate. But after a closing of Establishment ranks, the scandal rapidly dropped out of view.
Now new light can be cast on this twisting affair. Papers kept out of the public eye for 50 years reveal the alarm caused by Dr Tucker's legal cause in Whitehall and the attempts to ensure that museum trustees – led by the Archbishop – were not dragged into the witness box.
The file, obtained by The Independent under the Freedom of Information Act, shows that senior officials were deeply concerned at Dr Tucker's High Court claim for wrongful dismissal and worried that if he won "HMG will never again be able to fire a civil servant, except possibly for sedition or larceny".
Until his death five years ago in France, the fish expert continued to believe he had been the victim of a conspiracy to push him from office.
Dr Tucker declared in the mainstream and scientific press that he had witnessed what he believed to be an "unnamed animal" on a visit to Loch Ness. In his opinion, the creature could only be an Elasmosaurus – a sub-species of the long-necked plesiosaurs that swam the oceans 80 million years ago.
Dr Tucker wrote to New Scientist: "I, a professional marine zoologist, did see a large hump travelling across flat calm water on 22 March 1959, and do quite unashamedly assert that it belonged to an unnamed animal. I am quite satisfied that we have in Loch Ness one of the most exciting and important problems in British zoology today."
The announcement effectively fired the starting pistol on three decades of concerted scientific effort to try to solve the mystery, starting with a joint Oxbridge expedition a year after Dr Tucker went public with his theory.
The hunt for the Loch Ness Monster

Show all 8
But inside the neo-Gothic towers of the NHM the enthusiasm of its principal scientific officer for chasing monsters was just the latest in a growing list of concerns about Dr Tucker that within months led to his sacking. According to one account given to The Independent, the Nessie hunter was told by his superiors to reconsider if his obsession was a "suitable topic" for the museum's lead expert.
It was not the first time that the pipe-smoking, tweed-clad scientist had courted controversy. After wartime service with the RAF in India, Dr Tucker had joined the museum in 1949 and was widely regarded as one of its more brilliant researchers, rapidly ascending the ranks to become its chief scientist in 1958. He was, by about a decade, the youngest Doctor of Science at the institution – then known as the British Museum of Natural History.
But while he was intellectually gifted, Dr Tucker was also a maverick unafraid to challenge scientific orthodoxy.
This had been underlined in 1959 when he published a research paper seeking to overturn one of the great discoveries of the 20th century in his field – that European freshwater eels swam across the Atlantic to mate and die in the Sargasso Sea.
His research paper in Nature caused a furore by suggesting that mature European eels could not make the 3,000 mile journey through the ocean currents.
Instead, the Exeter-born scientist, the son of a church brass engraver, suggested European eels were in fact a sub-mutation of the American eels born in the Sargasso Sea which headed east after hatching. The theory was hailed as ingenious by some of Dr Tucker's fellow eel experts. But it was also, as he later admitted, "shot to smithereens" after it emerged he had based it on an astute reading of research rather than field trips.
When these reverses were combined with a chequered disciplinary record, which included memos musing on the sexual proclivities of his colleagues and an incident in which he was rumoured to have produced a service revolver kept in his desk and waved it at a manager, it seems Dr Tucker's superiors had run out of patience.
On 31 July 1960, Dr Tucker was called to the office of the museum's director, Terence Morrison-Scott, and told he was being dismissed and barred indefinitely from the museum's collection. The reason for his sacking by the board of trustees was given as "long, continued, vexatious, insubordinate and generally offensive conduct towards the museum's director and other senior staff".
For Dr Tucker it was such a bolt out of the blue that he later claimed to have fainted. But he soon recovered and embarked on a seven-year legal case to sue the trustees, led by the then head of the Church of England, Archbishop Lord Fisher, for damages and wrongful dismissal.
The NHM today is a world-leading institution with trustees drawn overwhelmingly from the ranks of leading scientists. But in 1960 it was still in the grips of a system of patronage by the great and good which meant its overlords included the Speaker of the House of Commons, two viscounts and a marquess.
The Treasury file obtained shows that Dr Tucker's refusal to accept his sacking caused deep consternation in Whitehall, in particular his desire to sue the Archbishop and other trustees in person.
In the end, Dr Tucker lost his battle for reinstatement but not before it had been all the way to the Court of Appeal. He settled down to a new life in rented accommodation in Wimbledon, writing occasional reviews and papers.
Oliver Crimmen, the NHM's curator of fish, met Dr Tucker after being contacted by him shortly before his death. He said: "[Denys] clearly felt there had been some sort of conspiracy… Things had got very personal, to the point of paranoia. He seems to have been an impossible character to keep within the confines of the orderly, Civil Service atmosphere…
"He paid a heavy price… He did feel bitter about it – you could tell he was still angry."
And Nessie?
Mr Crimmen said: "He told me he was still satisfied that the Loch Ness monster is a still a concrete material problem."
Join our new commenting forum
Join thought-provoking conversations, follow other Independent readers and see their replies