'Selfie' beats 'twerk' to be named word of 2013 by Oxford Dictionaries
'Selfie' beat 'twerk' and 'binge-watch' to be chosen as the word of the year
'Selfie' beats 'twerk' to be named word of 2013 by Oxford Dictionaries

Show all 10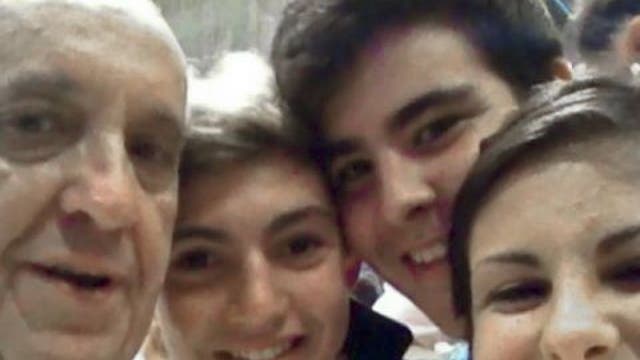 'Selfie' has been named the word of 2013 by Oxford Dictionaries, beating 'twerk', 'binge-watch' and 'showrooming' as the most popular new term of the year.
Editors from Oxford Dictionaries said selfie has evolved from a niche social media tag into a mainstream term for a self-portrait photograph.
Click here or on 'view gallery' to see more images
It beat terms such as 'twerk' - made famous by Miley Cyrus and her appropriation of the move during a performance of Robin Thicke's Blurred Lines, 'binge-watch' referring to when somebody watches a number television episodes in one sitting and 'showrooming', where a product is examined at a shop before being bought cheaper online.
A selfie is defined by Oxford Dictionaries as: "A photograph that one has taken of oneself, typically one taken with a smartphone or webcam and uploaded to a social media website."
One of the most popular selfies of this year was arguably the first one to feature a member of the Vatican, showing Pope Francis posing with teenagers in a selfie that quickly went viral.
Mr Cameron also found himself embroiled in a selfie faux pas by his wife's sister on the morning of her wedding day, showing the Prime Minister asleep on a four poster bed.
Oxford Dictionaries said the earliest known usage is an Australian online forum post from 2002: "Um, drunk at a mates 21st, I tripped over and landed lip first (with front teeth coming a very close second) on a set of steps. I had a hole about 1cm long right through my bottom lip. And sorry about the focus, it was a selfie."
Judy Pearsall, editorial director for Oxford Dictionaries, said: "Using the Oxford Dictionaries language research programme, we can see a phenomenal upward trend in the use of selfie in 2013, and this helped to cement its selection as Word of the Year."
She added: "Social media sites helped to popularise the term, with #selfie appearing on the photo-sharing website Flickr as early as 2004, but usage wasn't widespread until around 2012, when selfie was being used commonly in mainstream media sources."
The frequency of the word selfie used in the English language has increased by 17,000 per cent since this time last year. This figure is calculated by Oxford Dictionaries using a research programme which collects around 150 million English words currently in use from around the web every month.
Join our new commenting forum
Join thought-provoking conversations, follow other Independent readers and see their replies