Sexy scaffolding: The renovating royals love a good cover-up
Vast photo of Kensington Palace hides vulgar site of poles and builders' bums
Simon Usborne
Thursday 27 June 2013 19:21 Comments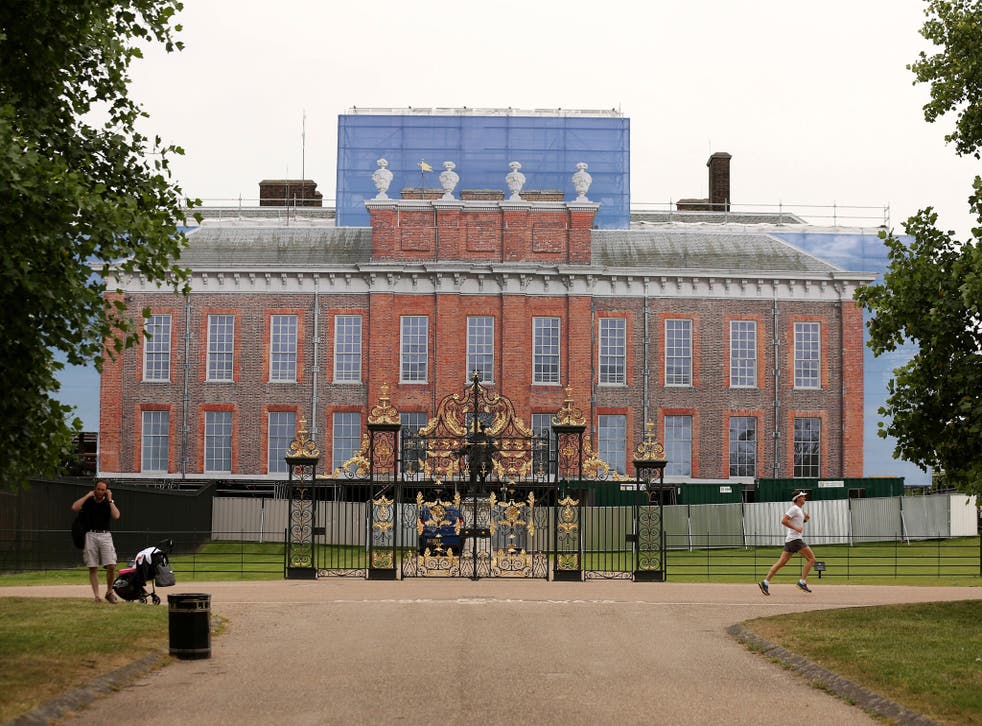 It's a royal cover-up of sorts, a vast photo of Kensington Palace draped from its own scaffolding to spare tourists and duchesses the vulgar site of poles and builders' bums.
The building wrap, as the trompe-l'œils are known in the trade, has been deployed as part of the £1.1m taxpayer-funded renovation of a 21-room apartment for William, Kate, and their about-to-pop baby.
Across London and beyond, life-size images of monuments and landmarks are reducing the aesthetic impact of building work. Selfridges and Harrods, the department stores, have both had the wrap treatment, while even smaller venues such as Hendon Hall Hotel in north London, which was made over by Embrace Building Wraps, are using them to show they are open as usual. At the Masterpiece London art fair, a giant marquee has been covered with an image of the Royal Hospital Chelsea, the grounds of which it occupies.
Pyramid Visuals is one of a handful of digital printers with the means to bid for wrapping work. Scott Meader, its boss, has invested in a £250,000 printer capable of producing images five metres wide. The sections of mesh PVC are then welded together.
Meader, based in Weybridge, Surrey, was commissioned to cover the scaffolding put up around the Monument, the column in the City of London that commemorates the Great Fire of London. The images took four days to print and a week to hang.
How much does it cost taxpayers to wrap a building as large as Kensington Palace? "About £20,000," Meader estimates. William, you're welcome – sort of.
Register for free to continue reading
Registration is a free and easy way to support our truly independent journalism
By registering, you will also enjoy limited access to Premium articles, exclusive newsletters, commenting, and virtual events with our leading journalists
Already have an account? sign in
Join our new commenting forum
Join thought-provoking conversations, follow other Independent readers and see their replies