Sherpas comb Himalayan foothills for missing Briton George Abboudi
22-year-iold from Brighton began trekking alone in the region on 5 August but has not been heard of since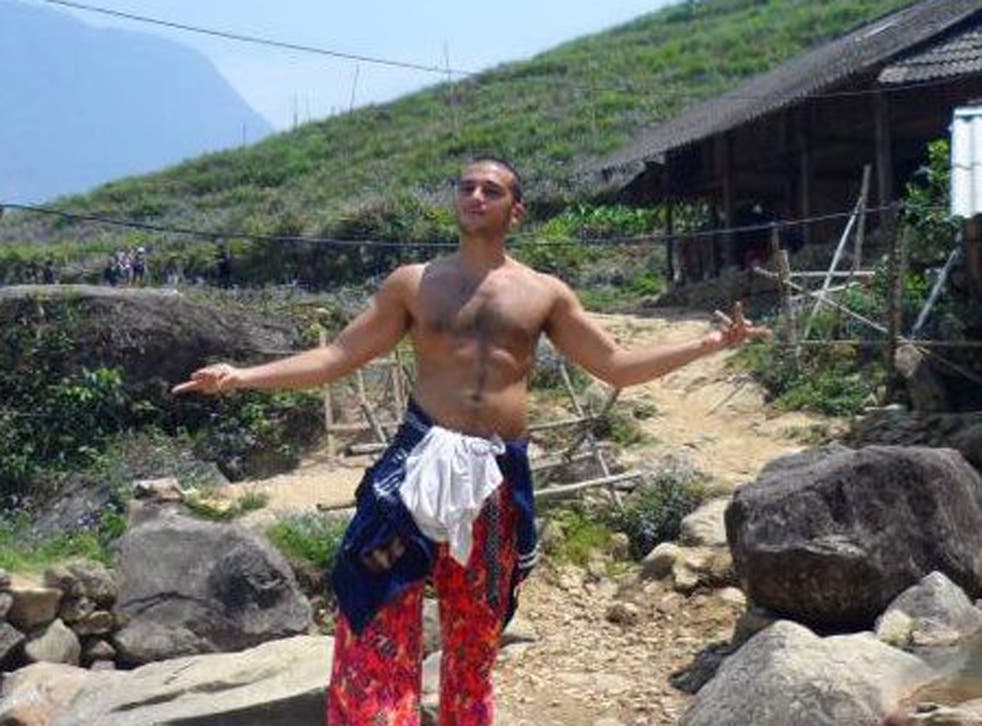 Three teams of sherpas are combing remote countryside in the foothills of the Himalayas in search of a Briton who has been missing for a month after he went trekking alone in Nepal.
George Abboudi, 22, has not been in contact since he spoke to his family in Leeds via Skype on 5 August as he began an 11-day trek in the Annapurna district of northern Nepal, where more than 300,000 foreign hikers flock every year.
The Briton is the latest in a succession of tourists who have vanished in Nepal's trekking areas and his disappearance has brought renewed calls within the country for a ban to be introduced on walkers entering the Himalayas without a guide.
Supporters of the move, which was announced by the Nepalese government last year but has so far not been implemented, have pointed to a series of incidents, including murders and robberies, as grounds for urgently imposing the measure. A total of 14 tourists have gone missing in recent years.
A fellow Briton, 27-year-old graduate Zisimos Souflas, went missing in the Mount Everest region last year and is feared by his family to be no longer alive while the decapitated remains of a Belgian hiker, 23-year-old Debbie Maveau, were also found last year ten days after she went missing.
Mr Abboudi, who had previously run an American-style restaurant in central Leeds with his older brother until it closed last year, arrived in Nepal in June and is understood to have been travelling with friends before he embarked on his lone trek from the country's second city, Pokhara.
He checked in at the village of Pothana on 5 August and had been due to end the walking tour on 16 August before flying to the Thai capital Bangkok five days later. The alarm was raised by relatives last week after he failed to make his flight to Thailand.
A tourism body, the Trekking Agencies Association of Nepal (TAAN), announced this week that it has sent six expert guides, split into three teams of two, to search the likely routes taken by the Briton.
His uncle, Maurice Abboudi, said: "His parents are besides themselves with worry."
The Foreign Office said it was aware of the disappearance of Mr Abboudi, who is originally from Brighton, and was offering consular assistance to his family.
Under current Nepali rules, lone trekkers must register their route with the authorities prior to departure into the country's beautiful but rugged hinterland and then check in at the multiple guest houses that dot the foothills.
A new electronic system to track walkers was due to be introduced this January but has been the subject of repeated delays blamed on government bureaucracy.
In response to the repeated disappearances of trekkers, the Kathmandu government announced last summer that it intended to make it compulsory for a guide to accompany all walkers. A spokesman for the country's tourism ministry said: "Isolated cases of disappearances and killing of trekkers have tarnished the image of the country."
The British and American governments have also issued warnings against solo trekking. But amid pressure from some in the tourism industry who fear the extra cost of a compulsory guide will deter visitors, the measure has not been imposed.
The Nepalese authorities announced last month that they had arrested two men suspected of being involved with the disappearance of a 23-year-old American woman in April 2010 and the case of Mr Abboudi has brought renewed calls for lone trekking to be banned.
One Nepalese, Dawa Sherpa, writing on Facebook, said: "This is not the first time. Someone missing, someone swept by river, fell down, attacked by thief, killed by wild animals. We are all Nepali people [who] want to say please do not allow anyone on a trek alone without a guide."
Join our new commenting forum
Join thought-provoking conversations, follow other Independent readers and see their replies