Winter Solstice: When's the shortest day of the year and why is it a day later than usual?
The shortest day of the year traditionally falls on December 21 - but not this year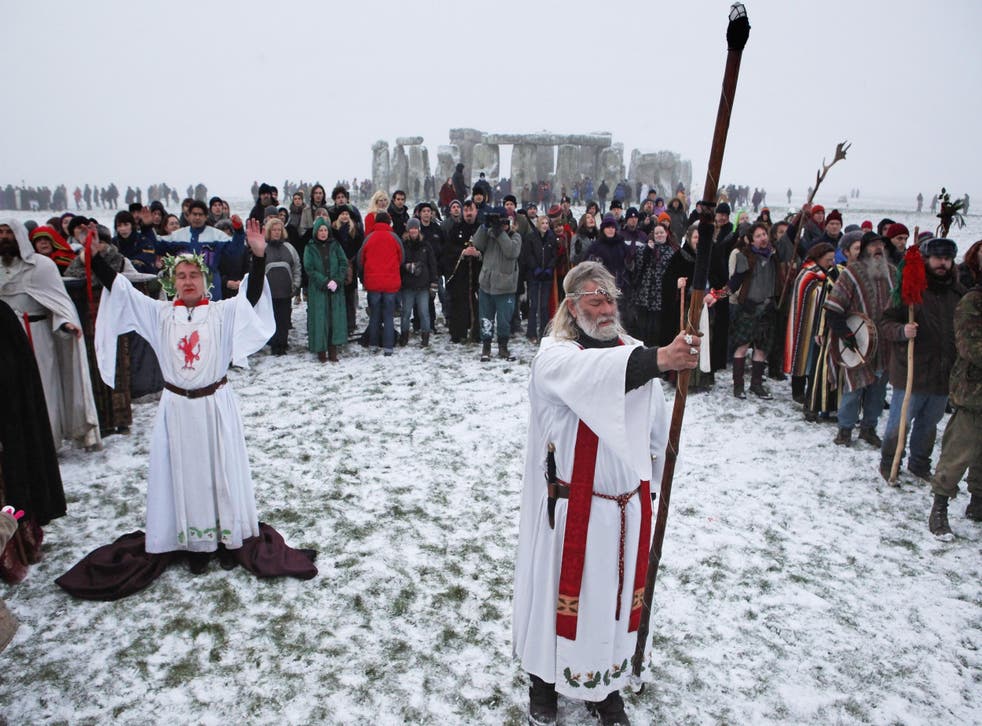 Britons are set to breathe a collective sigh of relief as the country welcomes the shortest day of the year - before the days start getting longer and brighter.
Winter solstice 2015 will fall on 22 December, when the sun's daily maximum height in the sky is at its lowest, and the North Pole is tilted furthest away from the sun.
The solstice is usually on 21 December, but comes a day later this year for the same reason we have leap years - the Earth's orbit takes 365.5 days, so each year the solstice is pushed back by another six hours.
This year, the solstice will occur in London at 4.49am, with sunrise expected at 8:04am. The sun will set at 15:54, which means there will only be just under eight hours of daylight on 22 December.
Winter Solstice celebrations around the World

Show all 6
You can see where sun will rise and set here. However, mornings will continue to get darker after solstice as the days begin to align.
Evenings draw in towards their earliest sunset a couple of weeks before the shortest day, and mornings continue to get darker until a couple of weeks after.
Each year people head to Stonehenge and other sites of pagan significance to celebrate solstice.
Despite the fact this December has been unseasonably warm, many people see the winter solstice as a sign that spring is just around the corner.
Australians mark winter solstice with nude swim in Derwent River
Sadly, January and February are often recorded as the UK's coldest months, so for icy-weather haters, we still have the chilliest days ahead of us.
Join our new commenting forum
Join thought-provoking conversations, follow other Independent readers and see their replies