Should gay sex be illegal? 16% of Britons think so
Sexual behaviour survey finds Brits' liberalism does not come out on top
Loulla-Mae Eleftheriou-Smith
Monday 29 September 2014 10:49 Comments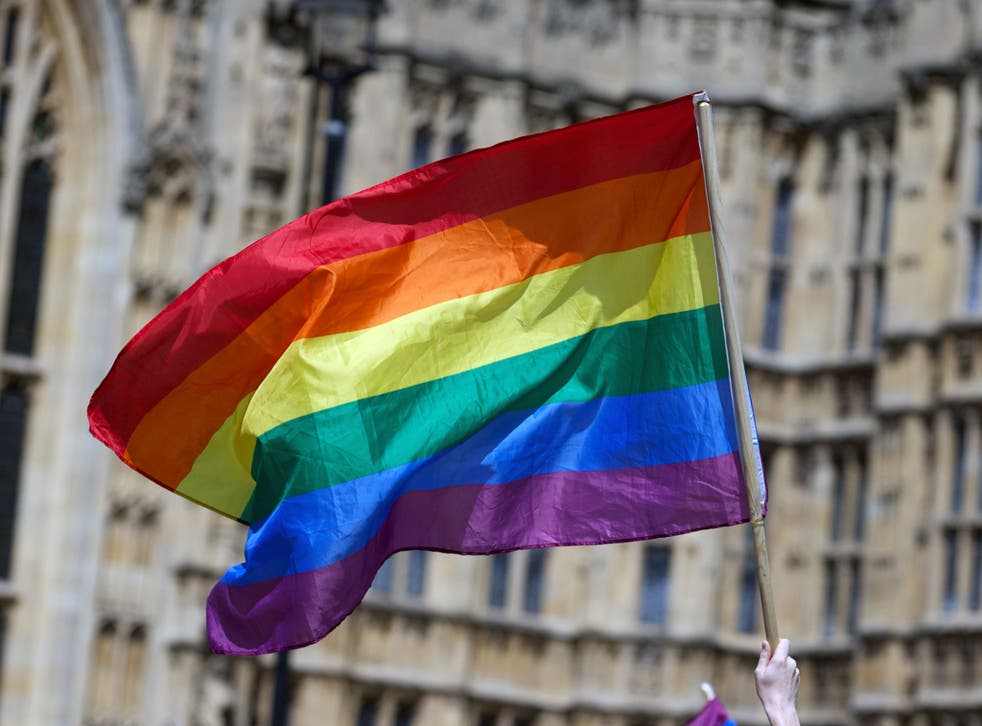 It is just months since same sex-marriage became legal in the UK, a landmark ruling that David Cameron claimed sent the message that that people are equal "whether gay or straight", but despite the passing of this liberating law, 16 per cent of people – almost one in six – think that gay sex should be made illegal.
A new survey of British sexual behaviour, which used a sample of 1,052 UK adults and carried out by The Observer, found this conservative sentiment peaks in London and the south-east, where 21 per cent of people think gay sex should be illegal.
The data shows that attitudes have been becoming increasingly liberal however, as the proportion of people who think that homosexual sex should be illegal has dropped by eight per cent since 2008, when The Observer last carried out the survey.
In pictures: UK's first gay weddings

Show all 16
The amount of people who believe that same-sex couples should be able to get married has risen significantly in the last six years from 53 per cent to 63 per cent, while 61 per cent of people now support the right for same-sex couples to adopt children.
The nation's sex drive has also been dropping overall; on average, Brits have sex four times a month, but the rise in people not having sex at all in a given month (one in three) has brought the average down from people in the UK having sex nearly seven times a month.
But for some it is the little things that matter the most: one in five men are unhappy with the size of their penis, and the proportion of people happy with their endowment has shrunk from 86 per cent in 2008 to 79 per cent today.
Register for free to continue reading
Registration is a free and easy way to support our truly independent journalism
By registering, you will also enjoy limited access to Premium articles, exclusive newsletters, commenting, and virtual events with our leading journalists
Already have an account? sign in
Join our new commenting forum
Join thought-provoking conversations, follow other Independent readers and see their replies