'Shut down gay saunas if you want the community taken seriously,' says LGBT campaigner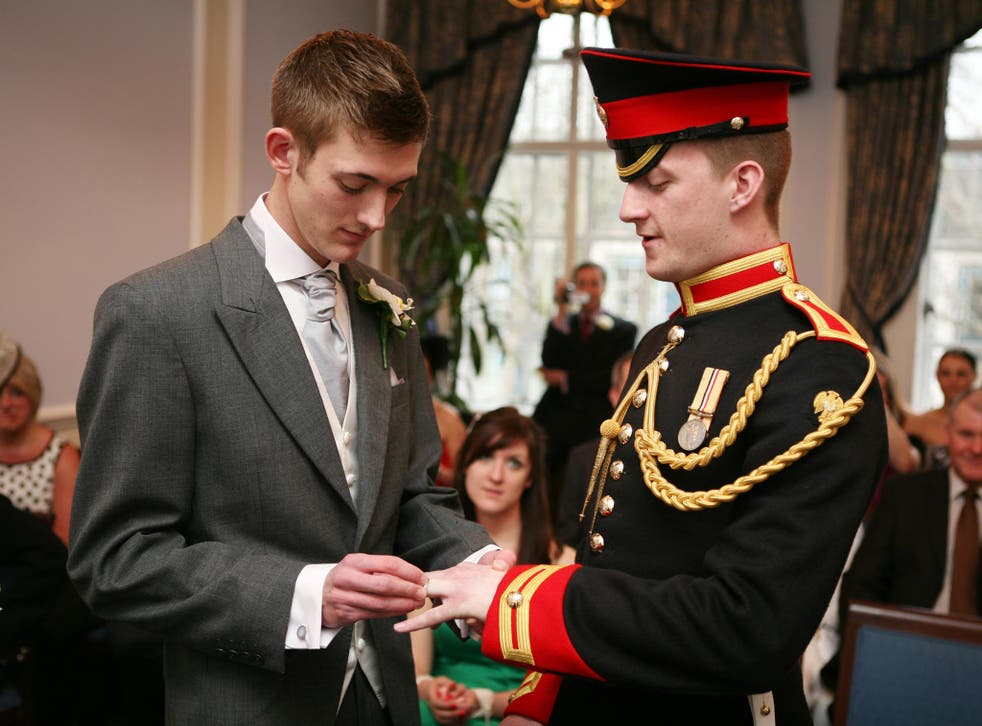 A former soldier and prominent LGBT rights campaigner has called for the closure of gay saunas claiming they promote homophobia and threaten to undermine gains in equality made over same-sex marriage.
James Wharton, who served alongside Prince Harry in the Household Cavalry, said places that encouraged gay men to meet for sex encouraged potentially risky behaviour and had been linked to a "disproportionate" number of drug fatalities.
Writing in the magazine Winq he said: "Sex saunas need to be history. The time has come to close them down."
Mr Wharton said that for gay lifestyles to be accepted as "the new normal" the community needed to avoid frequenting such establishments which he called "thorns in our side that mark our community as different for the wrong reasons."
"If we don't, we feed the haters and we hand the bigots who remain a vocal minority ammunition with which to attack us," he said
"For me as a gay man, the notion that there exist within our communities a series of places that actively promote the convening of gay men for participation in sex of shades various and in groups of all sizes rather revolts me – and I 've been round the block a few times, believe me. I'm no prude, not even close, but the days when we gathered in clandestine fashion for the want of a network or a sexual outlet are surely long gone," he added.
Citing a recent case in Manchester in which a man was found dead lying in his own faeces in the "rest room" of a well-known gay village sauna he said it was time for people to "grow up". An inquest heard how the man had high levels of amphetamine and caffeine in his system which compounded an existing heart condition.
But campaigners and Aids charities questioned whether closure would stop men meeting for sex.
Matthew Hodson, chief executive of the gay men's health charity GMFA, said closing gay saunas would not reduce the number of some men's partners or change attitudes. He said mobile apps – used by both gay and straight people – made it easy to hook up for casual encounters anywhere.
"If someone says that they don't like gays because we have sex with lots of partners, they're probably just searching for an excuse to justify their prejudice. Most people with homophobic attitudes will be uncomfortable with gay men in long-term monogamous relationships too," said Mr Hodson.
Jason Warriner, the clinical director for Terrence Higgins Trust, said closing saunas could hamper the spreading of safe sex messages whilst having little impact on behaviour.
"However it would make it more difficult for organisations like Terrence Higgins Trust to provide safer sex information, supply condoms and deliver HIV testing services among groups at increased risk of sexually transmitted infections and HIV," he said.
Gay rights campaigner Peter Tatchell said using a sauna was an individual's choice – whether they were straight or gay.
"It would be very wrong if the gay community became proscriptive and moralistic over consenting adult behaviour. Plenty of gay and bi-sexual men use saunas without resorting to drugs or unsafe sex. A small minority may act recklessly and that should be challenged but it would be wrong to penalise the majority," he said.
Join our new commenting forum
Join thought-provoking conversations, follow other Independent readers and see their replies