Sick schoolchildren and women seeking abortions could be denied healthcare under new immigration charging rules
Community health services including school nursing and pregnancy termination will be legally required to check every patient's ID before providing them with care from 23 October
May Bulman
Social Affairs Correspondent
Friday 22 September 2017 08:42 Comments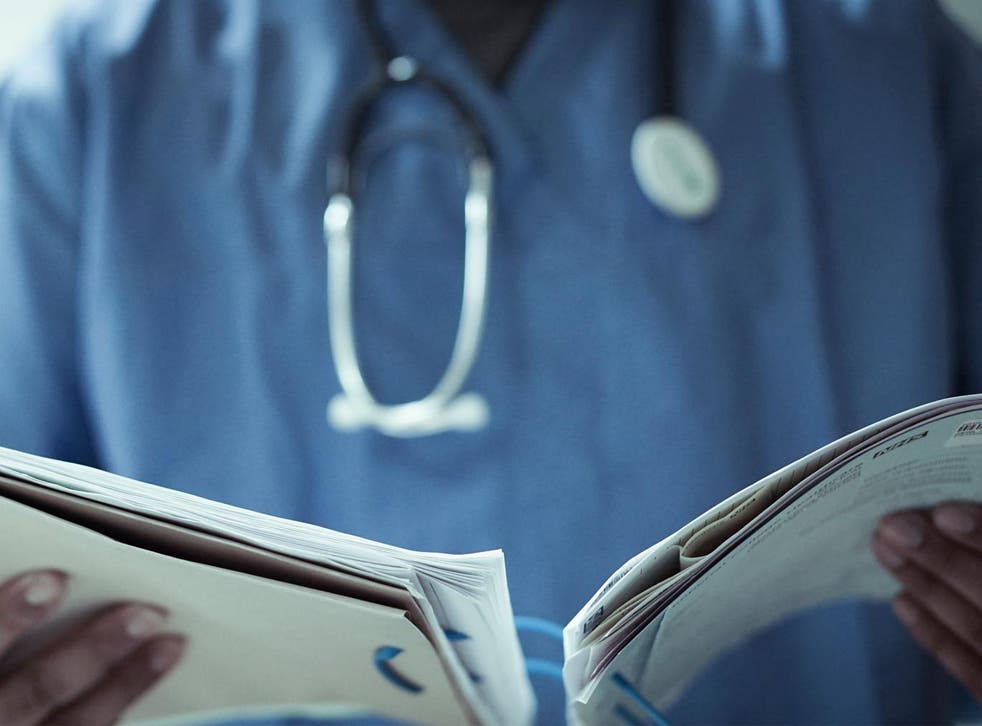 Sick schoolchildren and women seeking abortions could be turned away by healthcare providers under new NHS charging rules designed to check immigration status, charities have warned.
From 23 October, any organisation receiving NHS funding will be required to check every patient's ID before providing them with a service to assess whether they are eligible for free healthcare, and if not charge them in full before treating them.
The changes will apply to NHS-funded community and secondary health services in England, including school nursing, termination of pregnancy services and mental health charities – with only GP services exempt.
Campaigners have warned that the human impact of the new rules will be "huge", leaving many vulnerable people no longer able to afford essential services or becoming too afraid to access them.
It comes after measures came in at the start of April requiring hospitals to do immigration checks before providing most kinds of care, which doctors and campaigners have since warned is increasingly discouraging people from accessing healthcare, with potentially fatal consequences.
Under the new changes, community midwifery, advocacy services and specialist services for homeless people and asylum seekers, as well as public health services commissioned through local authorities – which include drug and alcohol services – will also have to carry out these checks.
In some circumstances, patients will then be charged for accessing healthcare from these organisations.
Lucy Jones, who runs Doctors of the World's UK programmes, which provides healthcare for vulnerable people including refugees, asylum seekers, undocumented migrants, victims of trafficking and homeless people, told The Independent: "The human impact is likely to be huge.
"People who have experienced trauma and violence, as well as victims of trafficking, modern slavery and exploitation will no longer be able to access essential community services as they simply can't afford them.
"The Government is effectively making a whole host of community health workers into proxy border guards – from school nurses to charity workers to trauma counsellors," said Ms Jones. "It's a huge burden on people who just want to do their jobs, not carry out the Home Office's work."
Almost nine out of 10 patients who use Doctors of the World's UK clinics live in poverty, and the charity fears the new rules will deter many of them from accessing services they need.
"These services are often specifically commissioned to reach marginalised communities," Ms Jones added.
"The vital role they play in protecting public health and safeguarding children and vulnerable adults is being seriously undermined. The implications for the withdrawal of mental health services alone for this many people are staggering."
Ms Jones added that abortion services, often provided in the community and by charitable organisations, are another big area of concern, with many women excluded from free NHS care, such as sex workers and trafficking victims who are undocumented, having limited access to contraception.
"Timely, affordable access to abortion is essential for all women. Restricting access will simply increase illegal and unsafe abortions and all the horrible complications that arise from them," she said.
Evan Luckes, an A&E nurse and member of campaign group Docs Not Cops, told The Independent medical professionals were already seeing pregnant migrant women who were being deterred from accessing vital health services out of fear that they would be racially profiled.
Health news in pictures

Show all 40
"These changes will have a huge impact on the most vulnerable in society. We are already seeing pregnant migrant women who are too scared to access services they desperately need as they face racial profiling and discrimination," he said.
"Yet again the Government are blaming migrants for a crisis they created by under-funding the NHS. By their own estimate, 'health tourism' only accounts for 0.3 per cent of the NHS budget, and reports suggest the policy will cost more to run than it will recoup. We believe healthcare is a right not a privilege and should be free to all who need it."
There are long-standing processes in place for hospitals to identify and bill patients who are not eligible for free NHS treatment, which includes people in the UK on short-term visits, undocumented migrants and some asylum seekers whose claims have been refused.
But the new regulations extend NHS charges to community healthcare services and place a legal requirement on all hospital departments and community health services to check every patient's paperwork, including passports and proof of address, refusing non-urgent care where a patient cannot pay.
Following the introduction of hospital ID checks in April, doctors warned that thousands of asylum seekers and migrants had been wrongly denied healthcare, in some cases being refused treatment despite suffering from life-threatening conditions such as cancer and heart disease.
The Government has made a number of commitments to assess how extending NHS charges will impact vulnerable people, pregnant women and children, but there has been no evidence that this has happened.
The anticipated financial savings for the NHS are £200,000 a year, but campaigners claim this is based on little evidence and likely to be overestimated. The cost to community services is estimated to be £13.64 per provider per year, which campaigners say fails to properly take into consideration additional administrative time to check paperwork.
UK news in pictures

Show all 50
A Department of Health spokesperson said: "We have no problem with overseas visitors using our NHS — as long as they make a fair financial contribution, just as the British taxpayer does.
"However the NHS will never withhold urgent and immediately necessary treatment and our guidance specifically says that some vulnerable groups such as asylum seekers are exempt from charging for care."
They added that asking for two forms of ID to demonstrate entitlement to free care was "good practice" and something the Department of Health recommends in its supporting guidance materials when booking a patient in for planned care, however it is not legally mandated.
They also said that maternity services are classed as urgent and immediately necessary so the NHS should never withhold treatment, even if a patient is chargeable, and that non-chargeable services include primary care and A&E.
Certain groups, including some of the most vulnerable such as asylum seekers, supported failed asylum seekers and victims of modern slavery are exempt from charge for NHS services by law, the spokesperson said.
Register for free to continue reading
Registration is a free and easy way to support our truly independent journalism
By registering, you will also enjoy limited access to Premium articles, exclusive newsletters, commenting, and virtual events with our leading journalists
Already have an account? sign in
Join our new commenting forum
Join thought-provoking conversations, follow other Independent readers and see their replies