Sir John "Sandy" Woodward - commander of the Falkands fleet - dies, aged 81
David Cameron says the UK is 'indebted to him for his many years of service'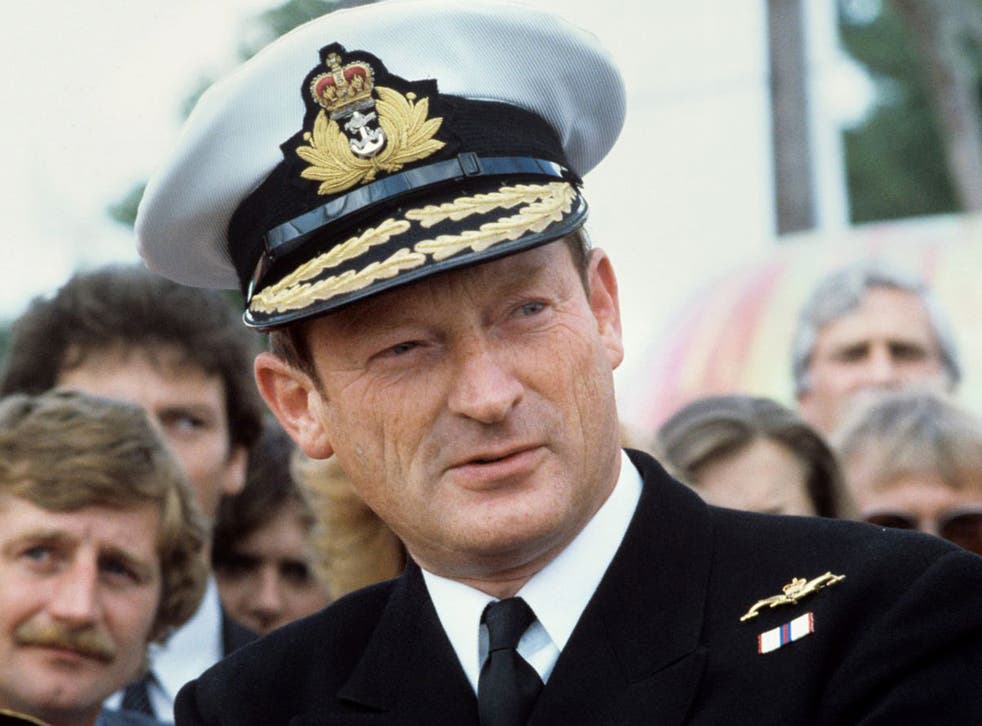 Admiral Sir John "Sandy" Woodward, who commanded Britain's task force in the Falklands War and gave the order for the sinking of the Argentine cruiser the General Belgrano, has died at the age of 81 after a long illness.
David Cameron led tributes to the lifelong sailor and naval officer, describing him as a "decisive leader" to whom the country owed a particular debt for leading the force of 43 Royal Navy ships which successfully retook the Falkland Islands in 1982 after sailing 8,000 miles across the Atlantic.
The Prime Minster said: "The admiral was a truly courageous and decisive leader, proven by his heroic command of the Royal Navy Task Force during the Falklands conflict. We are indebted to him for his many years of service and the vital role he played to ensure that the people of the Falklands can still today live in peace and freedom."
In a 44-year career which began when Admiral Woodward, the son of a bank clerk, joined the navy as a schoolboy at the age of 13, the battle in the winter seas of the South Atlantic was his defining achievement against a well-equipped adversary in the shape of the Argentine military.
He sought a change to the rules of engagement for British forces to give the order to sink the Belgrano, which was steaming away from the task force and sank with the loss of 323 Argentine lives when it was torpedoed by the submarine HMS Conqueror.
Admiral Woodward later said the sinking had been necessary to "take one claw out of the pincer" of a manoeuvre by two Argentine flotillas to threaten the British task force.
Admiral Sir George Zambellas, the First Sea Lord, said: "Admiral Woodward's inspirational leadership and tactical acumen, meshing the realities of the high political command at home with the raw and violent fight at sea, was a major factor in shaping the success of the British forces in the South Atlantic."
Join our new commenting forum
Join thought-provoking conversations, follow other Independent readers and see their replies