Social housing 'faces slow death' with 88,000 homes forecast to be lost by end of decade
Local Government Association issues bleak warning of effect Right to Buy scheme will have on future of council housing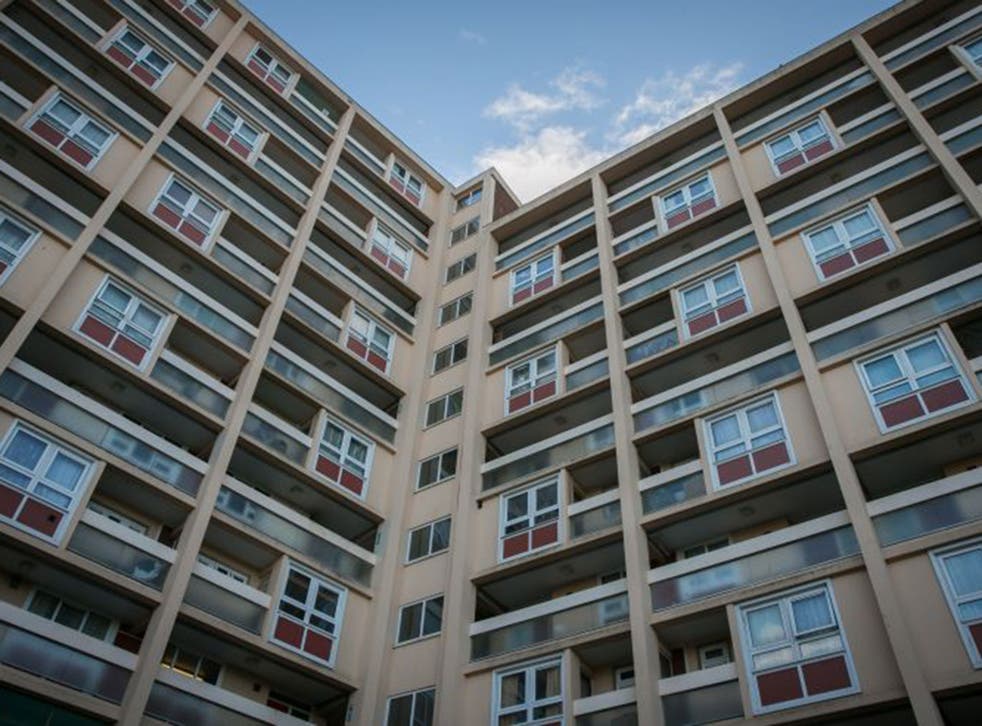 Town halls leaders have issued a bleak warning over the future of council housing in England, warning that 88,000 homes will be lost to the social housing sector by the end of the decade, forcing thousands into the hands of 'rip-off' private landlords.
According to new estimates from the Local Government Association (LGA), 66,000 council homes in England will be sold to tenants under the Government's Right to Buy scheme.
Because local councils only receive one third of the cash from Right to Buy purchases, they will not have the money to replace the lost social housing, the LGA said. In fact, council finances are in such a dire state that they will be forced to sell a further 22,000 council properties.
The falling number of council homes, which had already dropped from 5m in 1981 to 1.7m in 2014, will see more and more people driven into the private rental centre, leading to a £210m increase in the housing benefit bill. The LGA described the phenomenon as a shift in spending from "bricks to benefits".
Labour said the Government's plans for housing were "extreme" and would cause a "huge loss of affordable homes", while Liberal Democrat leader Tim Farron warned that Right to Buy was causing "the slow death of social housing".
The Government said the LGA's figures were "based on speculation" and pointed out that more council housing had been built since 2010 than in the previous 13 years.
However, the independent Chartered Institute of Housing (CIH) also voiced concern that measures in the new Housing and Planning Bill, which is currently being debated by the House of Lords, would make it "very difficult" for councils to build homes and warned that its own research indicated that extending Right to Buy to housing associations could lead to the loss of an additional 7,000 council homes a year which may not be replaced.
The Right to Buy scheme helps council and housing association tenants in England buy their home with a discount of up to £103,900, or £77,900 outside London. The policy hits council budgets for house-building, which will also be affected by a proposed £2.2bn reduction in social housing rents. The LGA is calling for 100 per cent of the receipts from Right to Buy sale to go to councils. Currently, they only get one third, with much of the remainder going to the Treasury.
The Government has pledged to build 200,000 starter homes for people entering the property market, but Councillor Peter Box, the LGA's housing spokesman, said ministers needed to recognise that "not everyone can afford to buy".
"With 68,000 people currently living in temporary accommodation, annual homelessness spending of at least £330 million and more than a million more on council waiting lists, it is clear that only an increase of all types of housing – including those for affordable or social rent – will solve our housing crisis," he said.
UK news in pictures

Show all 50
"This loss of social rented housing risks pushing more families into the private rented sector, driving up housing benefit spending and rents and making it more difficult for families to save the deposit needed for their first house."
New research by Savills estate agents has shown that the average first time buyer now requires a deposit more than double their annual income to get onto the housing ladder. Discounts offered to buyers of the 200,000 starter homes have a knock-on effect on the social housing sector, LGA experts said, because it is funded by allowing developers off the hook on their obligations to fund affordable housing.
Labour's shadow housing minister John Healey said the Government's Housing Bill was "bad news for young people and families on ordinary incomes who need a decent home."
"It's bad news for taxpayers too because it means more people renting privately and housing benefit rising to cover the cost," he said.
Liberal Democrat leader Tim Farron said the Government's approach would "decimate social housing and rip the heart out of communities".
Housing Bill - what changes if it goes through
"The government has said socially-rented will be replaced, but everyone in the sector knows this is utterly false," he said. "The Conservatives try and paint Right to Buy as somehow aspirational but it is actually the slow death of social housing."
A spokesperson for the Department for Communities and Local Government said: "The Housing Bill ensures the sale of empty high value council assets will enable receipts to be reinvested in building new homes that better meet local needs as well as supporting home ownership through Right to Buy."
Join our new commenting forum
Join thought-provoking conversations, follow other Independent readers and see their replies