Soldier Glen Hughes to 'stand in' for Tommy Robinson in EDL walk
Sgt Glen Hughes will be walking the 17-mile stretch on Saturday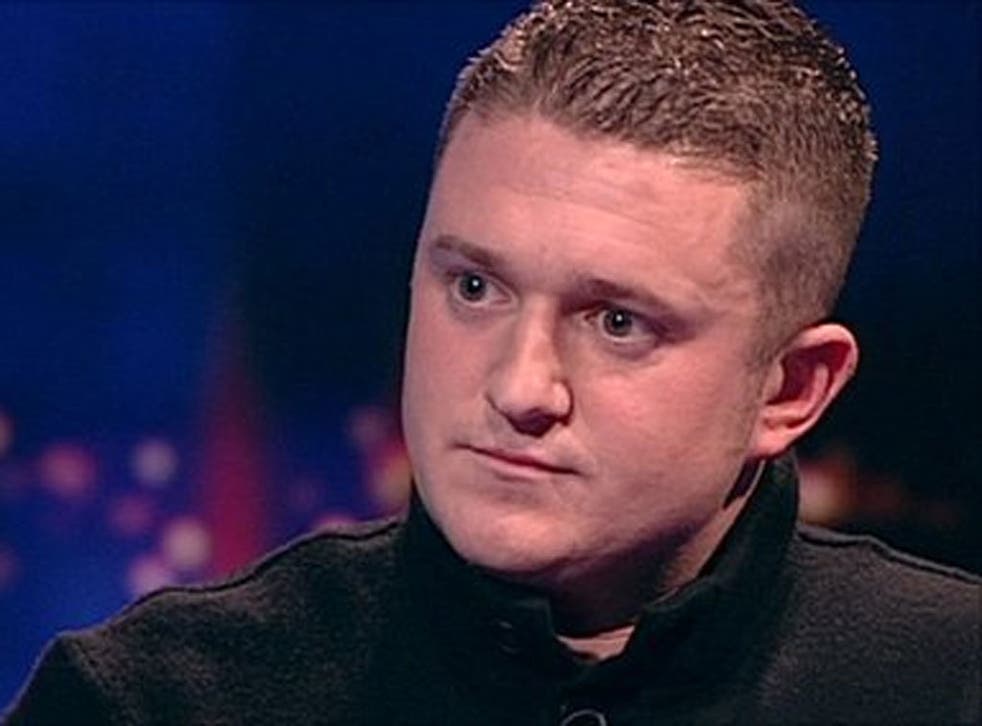 EDL leader Tommy Robinson has allegedly recruited a serving army sergeant to take his place on a walk in memory of murdered soldier Lee Rigby, in an attempt to evade a ban on political parties donating to charity Help for Heroes.
Sgt Glen Hughes, a serving Colour Sergeant with 16 years of service, will complete the walk from Westminster to Woolwich on Saturday June 29th, although it is unclear whether he has actually agreed to officially stand in for Robinson.
Robinson had planned the 17-mile walk to raise money for Help for Heroes, however the armed forces charity have rejected EDL donations, saying they do not allow "political fundraising".
In a post on the EDL Facebook page, Robinson said Hughes would be taking his place on the 17-mile walk, while he follows behind with refreshments.
He asked supporters to "stick two fingers up at political correctness" and donate money, before providing a link to Hughes' Just Giving page which shows the sergeant has raised nearly £2,400 for Help for Heroes so far.
Hughes, who claims to be "part of no group", said on Twitter he was doing the walk in the hope that money would not be wasted because people have a problem with the EDL.
In a tweet that has since been deleted, Hughes said: "@EDLTrobinson Being in the forces this is dangerous enough for me but fuck it, enough is enough #queen&country #EDL #seeyoumonday RT".
In a further series of tweets yesterday Hughes appeared to debunk the claim that he is marching in place of Robinson, saying: "I have never been a member of the EDL nor have I ever supported them.
"In the wake of the publicity surrounding the Westminster to Woolwich walk on Armed Forces Day, I planned to conduct my own walk to raise money for Help for Heroes.
"In the last 24 hours I believe my Just Giving page has been re-published on social media against my will and in a manner that has brought my reputation into disrepute."
According to the Ministry of Defence, serving soldiers cannot be affiliated in fundraising endeavours with groups with a political agenda.
A spokesperson said: "Regular Service personnel are not to take any active part in the affairs of any political organisation, party or movement and they are not to participate in political marches or demonstrations.
"Racism of any kind is completely unacceptable. It impacts on operational effectiveness by damaging individual morale and team cohesion."
Join our new commenting forum
Join thought-provoking conversations, follow other Independent readers and see their replies