RAF Typhoons cause sonic booms to shake houses in Yorkshire after scrambling to escort Air France plane
Concerned residents called police and fire services to report the sound of explosions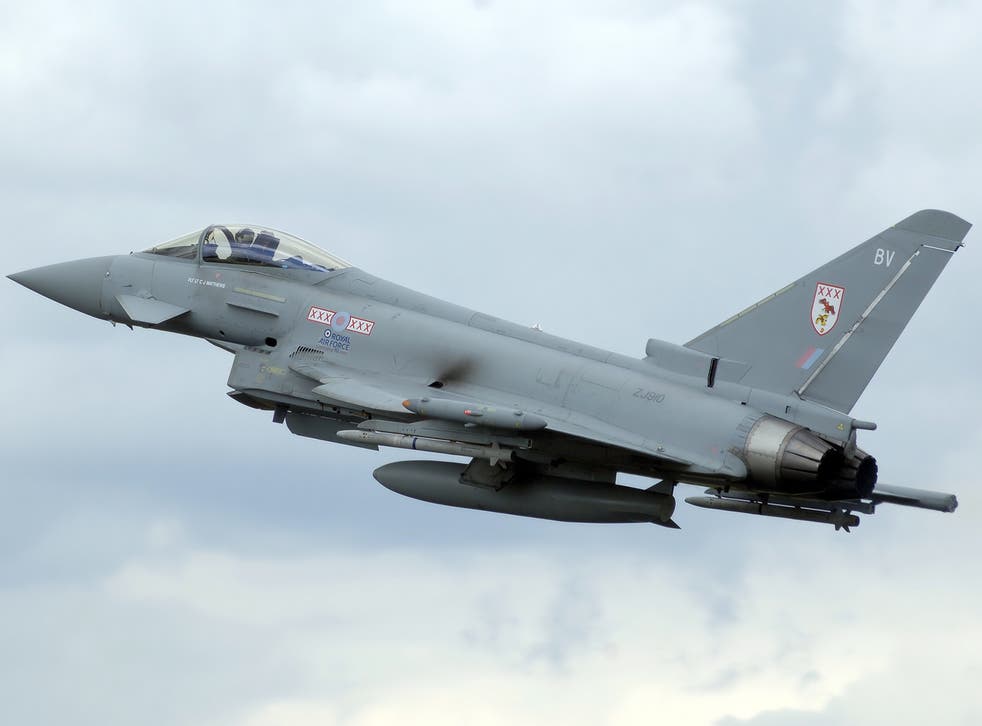 Two sonic bombs shook homes across Yorkshire overnight as two Typhoons were scrambled to intercept a passenger plane that lost radio contact.
Concerned residents called police and fire services with reports they heard what sounded like two large explosions shortly before 10pm.
North Yorkshire Police confirmed there was "no danger to the public" while trying to confirm the cause of the bangs and the RAF later confirmed they were caused by two fighter jets.
Yorkshire sonic booms captured on CCTV
The Typhoons were launched from RAF Coningsby, in Lincolnshire, to accompany an Air France plane that had lost communication on its flight from Paris to Newcastle.
"Quick reaction alert Typhoon aircraft were launched from RAF Coningsby to identify an unresponsive civilian aircraft," a spokesperson for the Royal Air Force said.
"Communications were re-established and the aircraft has been safely landed."
A spokesperson for the airline said: "Air France confirms that due to a radio communication problem AF 1558 had to be accompanied by two British fighter aircraft according to procedure.
"The aircraft landed in Newcastle at 22.20 (LT). Safety of clients and crew is an absolute priority."
UK news in pictures

Show all 50
Police said there had been "numerous reports of loud bangs" as people writing on social media reported their houses shaking.
CCTV footage showed the first bang echoing through a residential street, at 10.51pm, followed by the second boom about 30 seconds later.
One woman wrote: "House shook & whole street was out, car & house alarms gone off. Apparently was a sonic boom."
Another said: "Those vibrations shook my house and scared me to death…had me out of my bed."
Some residents also reported their windows shaking, while others raised concerns over possible terror attacks.
The North Yorkshire Fire and Rescue Service said it started investigation a possible explosion on Selby before standing down the alert.
North Yorkshire Police thanked the public for contacting them but said there was "no cause for concern".
Brimstone missile strikes Isis building
Sonic booms are frequently reported when fighter jets pass over the UK, with the phenomenon caused by shock waves as they travel faster than the speed of sound.
Last month, two bangs heard around Northampton and Brackley were caused by Typhoon jets which had been scrambled from RAF Coningsby to identify another unresponsive plane.
Additional reporting by PA
Join our new commenting forum
Join thought-provoking conversations, follow other Independent readers and see their replies