South Yorkshire Police chief constable David Crompton 'suspended over handling of Hillsborough inquest'
Mr Crompton had faced calls to resign from the families of the 96 victims of the disaster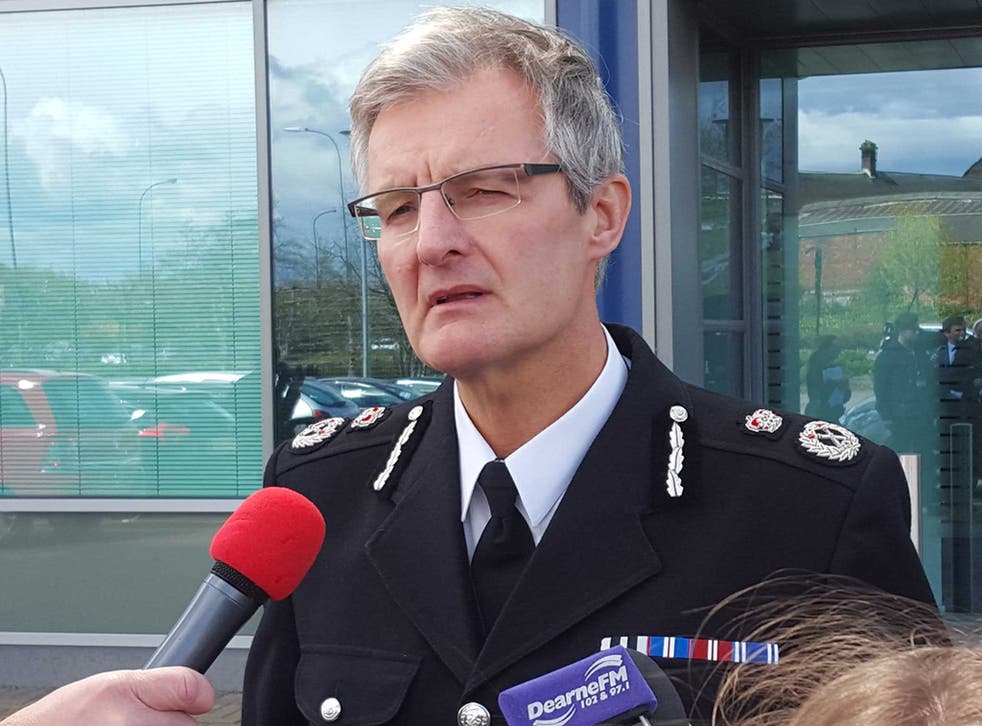 The chief constable of South Yorkshire Police has been suspended with immediate effect over his handling of the Hillsborough inquest.
David Crompton had faced calls to resign from the families of the 96 victims of the disaster, and Shadow Home Secretary Andy Burnham had called his position "untenable".
Police and Crime Commissioner for South Yorkshire Dr Alan Billings said he had been left with "no choice" but to suspend Mr Crompton due to the "erosion of public trust and confidence" in the force following the Hillsborough verdict, and in the wake of calls for his departure from the families and MPs.
On Tuesday, the jury in the Hillsborough inquest ruled that the victims had been unlawfully killed. South Yorkshire police have faced criticism over their approach to the inquest, and were accused by the families of backtracking on earlier apologies issued in response to the findings of the Hillsborough independent panel in 2012.
Hillsborough families react to inquest conclusions

Show all 10
Mr Burnham today said the "cover-up" over Hillsborough had continued during the inquest, with "millions of pounds of public money spend re-telling discredited lies".
"If the police had chosen to maintain its apology, this inquest would have been much shorter. But they didn't and they put the families through hell once again," he told MPs.
Andy Burnham's tribute to Hillsborough victims
Mr Crompton had been due to retire in November, and by the end of the year the police force would have a new leadership "who will be able to provide a fresh start," Dr Billings said.
More follows
Join our new commenting forum
Join thought-provoking conversations, follow other Independent readers and see their replies