STA Travel stops selling tours to Running of the Bulls following audit of 'unethical excursions'
Student travel firm discontinues promotion of the controversial bull running in Pamplona, Spain, amid calls for the event to be scrapped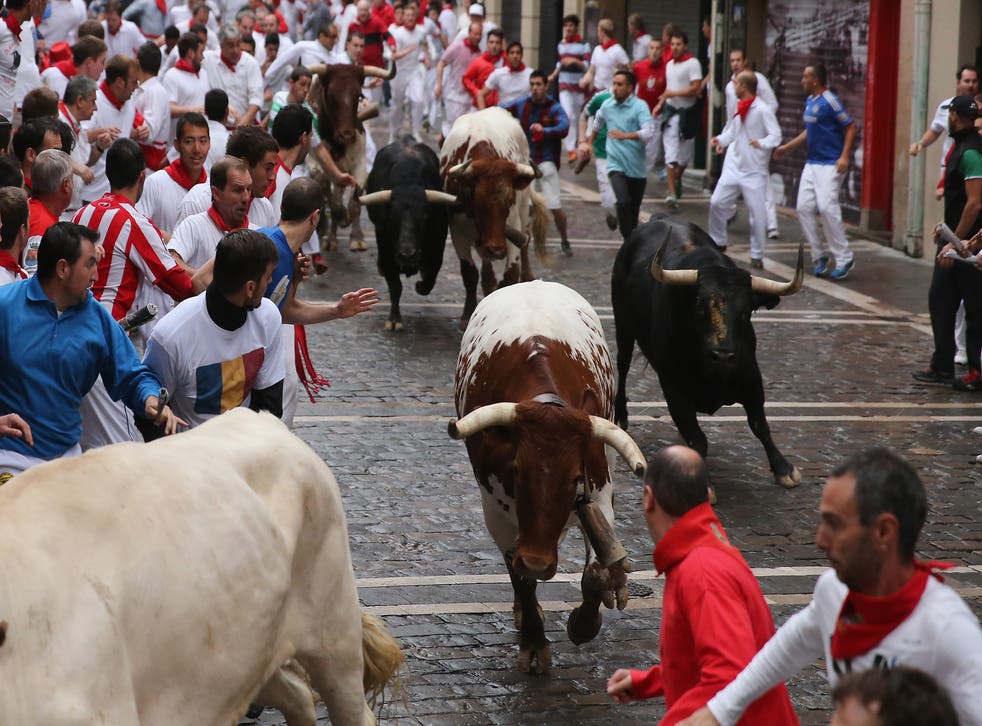 International tour agency STA Travel has confirmed that it will no longer sell trips to the Running of the Bulls in Pamplona, Spain.
The travel firm, which issues worldwide flights and expeditions to two million passengers each year, said it has discontinued tours to the San Fermin Festival with immediate effect.
Animal rights groups have claimed that the event amounts to nothing more than torture, with bulls raced and fought for fun in public before being slaughtered.
The move by STA Travel follows that of Thomas Cook and Brittany Ferries, who announced in September that they would cease marketing the event, while EasyJet pledged to stop promoting it in 2011.
A statement from STA Travel says that it is committed to ensuring that its products are "ethical, safe and of high quality" and that it had conducted a full and sweeping audit of its tours that involve contact with animals.
"STA Travel is committed to delivering good practice in animal protection and welfare in our products, and we take our customers concerns seriously," the firm said.
The pulling of its excursions to the bull running event in Pamplona follows the company's removal of its tours to the Tiger Temple in Thailand and SeaWorld in Orlando and San Diego.
The latest move was welcomed by animal charities including the League Against Cruel Sports.
Joe Duckworth, Chief Executive of the League, said: "We commend STA Travel for acting on compassion and ceasing its support of this abhorrent bull running festival.
"Bull running and bullfighting are sickeningly cruel and barbaric practices, with no place in a modern society."
STA Travel, which has 240 branches around the world, said earlier this year that it is constantly assessing its products to make sure that they align with its social responsibilities and the animal welfare guidelines laid out by the Association of British Travel Agents (ABTA).
It has also ended tours to a lion research project in Zambia and elephant riding.
Kathryn Kirkpatrick, STA's social responsibility programme manager, told The Guardian: "We are constantly assessing our products to make sure they are of a high quality and responsible.
"We take this seriously and listen carefully to feedback from animal welfare experts, customers and staff. If something isn't up to our standards, we remove it.
"We are very much at the beginning of this journey. It is really important we do it over time, understand what the issues are and work with organisations that really understand those issues."
A British man is in a critical condition after being injured in this year's festival, it has been revealed.
The unnamed 23-year-old sustained chest injuries and rib fractures after taking part in the running.
People for the Ethical Treatment of Animals (Peta) and Spanish animal welfare organisation AnimaNaturalis staged a protest against the event a day before it commenced.
Join our new commenting forum
Join thought-provoking conversations, follow other Independent readers and see their replies