Storm Eva: Lancashire families evacuated as authorities issue 'danger to life' flood warnings
The Environment Agency has issued 146 flood warnings and 121 flood alerts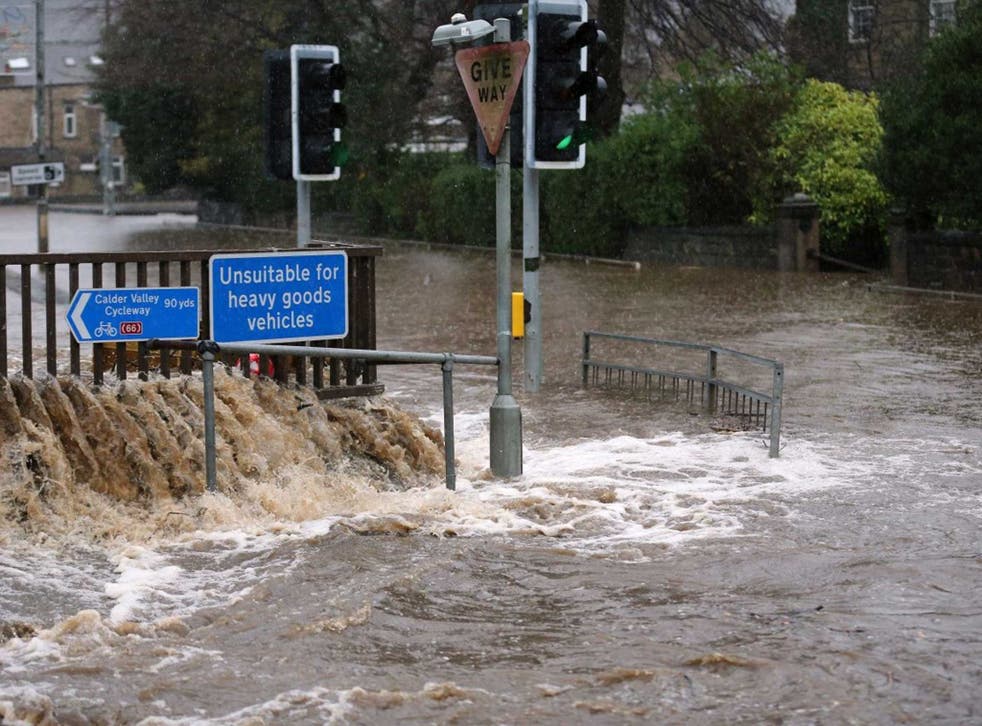 Families in Lancashire are being evacuated from their homes as floods once again threaten to wreak havoc across the north.
The Met Office has issued a rare red warning of rain for the region – the most seriously alert – and the Environment Agency has issued seven severe flood warnings, where there is a threat of danger to life.
The Environment Agency has also issued 146 flood warnings, where people have been warned to take immediate action, and 121 flood alerts.
Up to 80mm of rain is expected to fall in Lancashire over nine hours and more than 100mm could fall on already-saturated high ground. On average, 145mm of rain usually falls in the north west the entire month of December.
Families in Whalley, to the north of Blackburn, were among the first to be evacuated this morning as the River Calder burst its banks. Lancashire Fire and Rescue Service said it was evacuating people from Whalley and Ribchester. Firefighters are warning people to stay away from both areas. An evacuation centre has been set up at Longridge Civic Hall.
Severe flood warnings have also issued for the River Wyre at St Michaels and the River Ribble at Ribchester.
People are being advised to move valuables and take advice from emergency services about the evacuation.
The Army have already been deployed in Lancashire and Cumbria to shore up defences ahead of the deluge. More than 700 Environment Agency staff have also been placed on stand-by.
Liz Truss, the Environment Secretary, chaired a Cobra meeting on Friday night.
Floods Minister Rory Stewart said that rainfall levels in the flood-hit areas were unprecedented.
"We're looking potentially again today at maybe a month's rainfall coming in a day. That's falling on ground that's very saturated. As the rain falls, the rivers respond very quickly," he told the BBC Radio 4 Today programme.
"Certainly what we've seen is rainfall levels that nobody's ever seen before.
"If somebody had said two years ago when we were designing these flood defences that we could get 13 inches of rain in a day, the answer from the engineers would have been 'Why are you making that kind of prediction? We have never seen this before.'
"I think this is why people are right to start focusing on uncertainty and why people obviously are very interested in the question of climate change."
Met Office forecaster Greg Dewhurst said the latest weather is "unusual" when the mild conditions enjoyed during December are taken into account.
"And as you can see from the rainfall figures from this weekend alone it's very similar to what we'd expect across the whole month, so it is unusual to see such a prolonged unsettled spell," he said.
A yellow warning of rain was issued for parts of north Wales, northern England and southern Scotland.
Forecasters are expected to review the area of warning this morning.
Join our new commenting forum
Join thought-provoking conversations, follow other Independent readers and see their replies