Student trying to raise money for homeless man so he can undergo open heart surgery
Les Gordon has endured bitter winters and harsh treatment from strangers during his time as a rough sleeper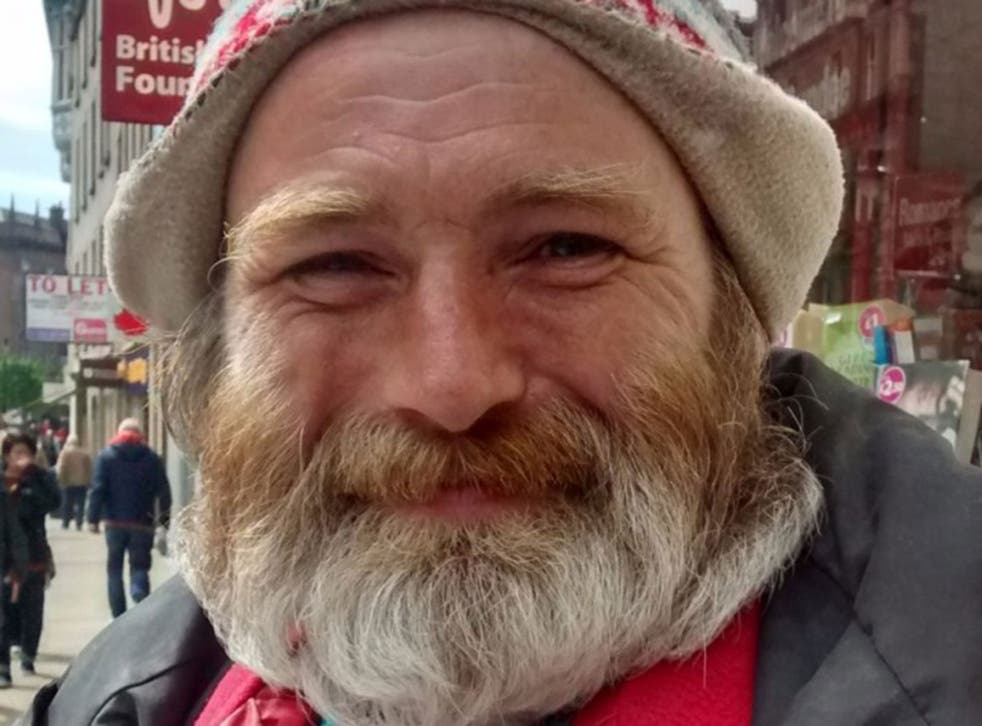 A student is attempting to help a homeless man raise enough money to secure a home so he can undergo major heart surgery.
Anna Loudon, a history and politics student at Dundee University, first spotted Les Gordon sitting outside a coffee shop in Dundee in February, when she finished her 6:30am to 10am shifts at her local supermarket.
Before long, Ms Loudon, originally from the US state of Michigan, decided to buy Mr Gordon a coffee to keep him warm, and the pair soon bonded over their love of reading and cats.
"Despite being in such a difficult situation [Mr Gordon] always stays positive. He's an avid reader, he love fishing. He's also generous despite having so little," she told The Independent.
Mr Gordon resorted to living on the streets after he broke his back in a car accident, and was no longer able to work. He has been homeless for at least 9 months, during which time he has endured the harsh winter months and been subjected to callous abuse by strangers.
"One night Les when to sleep up at the church, where he could get shelter from the rain when three young men came by and urinated all over him and his belongings," Ms Loudon said.
"He's had his backpack with all his belongings stolen at least twice. He's been kicked, spit at, screamed at, and called horrible names."
The Dundonian is currently putting off having open heart surgery because he does not have a safe place where he can recover.
Using a GoFundMe page, Ms Loudon hopes to raise enough money for Mr Gordon to put down a deposit on a flat and live comfortably in his own home, as well as buy new furniture and a fresh set of clothes.
In the future, Mr Gordon hopes to be able to afford a car so he can go fishing again "but right now the biggest thing is a roof over his head", explained Ms Loudon.
"When he sees the love that has been pouring in he gets a look on his face that is just beyond words," she said.
Optimistic that her fundraising efforts will work, Ms Loudon is already planning Mr Gordon's housewarming party - which will of course include their favourite drink: coffee.
"I'll bake a cake and there will be coffee. I plan on keeping in touch with him because we've become good friends in the past months," she said.
Join our new commenting forum
Join thought-provoking conversations, follow other Independent readers and see their replies