Sudden rise in property prices stoke new fears of housing bubble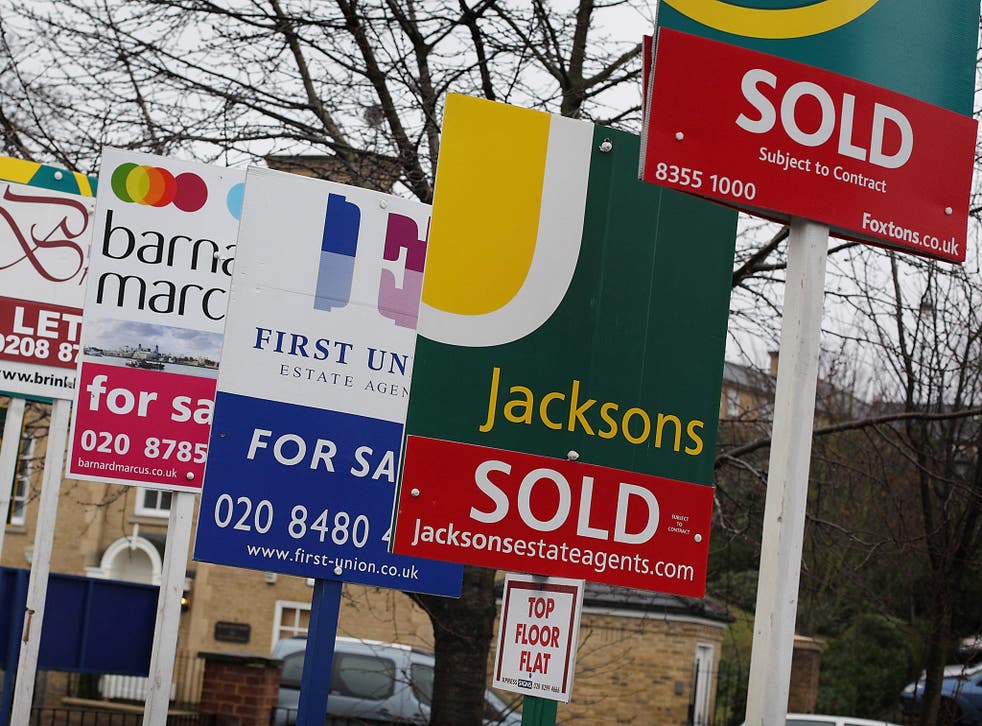 The fastest annual increase in national house prices for three and a half years has sparked fresh fears that the country is close to a housing bubble.
The latest warning came yesterday when the Office of National Statistics revealed that the average UK home now stands at £254,000.
That's a new high, 0.6 per cent above the record levels recorded the previous month, and a 6.8 per cent hike over the year.
The figures for January showed that that the average price paid by a first-time buyer is now £190,000, 7.6 per cent more than a year ago.
The biggest increases have, unsurprisingly, been recorded in London where prices are now nearly 23 per cent above their pre-2008 peak.
In the South East and the East of England prices have climbed five per cent and nearly three per cent over the same period.
But prices in Northern Ireland are still 49 per cent below their pre-crisis high, reflecting the property bubble that engulfed the region in the last decade.
In Scotland and Wales, too, prices are yet to show signs of recovery, languishing six per cent and four per cent behind their pre-crisis peaks.
Shelter's Campbell Robb, said the figures send out a warning to the government: "No matter how hard young people and families work or save, these days most simply can't keep up with sky-high house prices, and are instead facing a lifetime of unstable renting."
Ben Southwood, head of policy for think tank the Adam Smith Institute, said rising house prices reflect "a dysfunctional planning system that doesn't provide the housing people want, where people want it".
But Brian Murphy of the Mortgage Advice Bureau attempted to dampen down bubble worries: "Take away London and South East from the equation, and prices have increased by a far more sensible margin of 3.8 per cent in the 12 months to January 2014."
Meanwhile a group of economists appearing before the Treasury Select Committee said that there was a danger that the Bank of England's tools to stop a housing market bubble could be used too late. Changing the housing market was a bit like turning an oil tanker, the economists from Berenberg Bank, Citi and BNP Paribas told MPs during a hearing to study the details of the Budget.
In last week's Budget, George Osborne confirmed plans to extend the first phase of Help to Buy – which was launched last year - until the end of the decade. The move will increase the supply of new-build homes but new mortgage rules next month will force lenders to consider the impact of interest rate rises on borrowers being able to afford home loans. That could make it harder to borrow, which could act as a break on galloping house prices.
Join our new commenting forum
Join thought-provoking conversations, follow other Independent readers and see their replies