Supreme Court ruling in favour of ex-wives renegotiating divorce settlement may 'open floodgates'
Alison Sharland and Varsha Gohil claimed their ex-husbands hid the extent of their true wealth when they divorced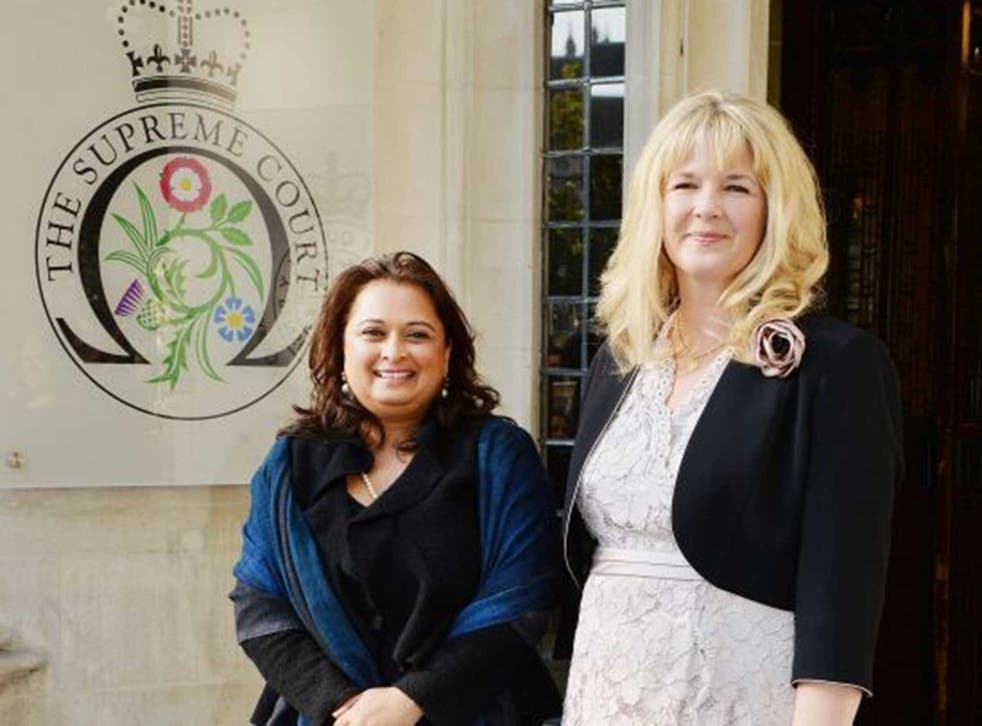 The Supreme Court has ruled two women should receive more money after they claimed they were misled by their ex-partners, a decision that could "open the floodgates" for renegotiating divorce settlements.
Alison Sharland, 48, and Varsha Gohil, 50, claimed their former husbands hid the extent of their true wealth when they divorced.
On Wednesday the UK's Supreme Court ruled their cases should go before the High Court, against the wishes of their former spouses, as Ms Sharland had been deprived "of a full and fair hearing," according to Lady Hale in the court's judgement.
Lord Hale, also ruling, said Mr Gohil had a "duty" to make "full disclosure".
Ms Sharland welcomed the decision, telling reporters: "My legal battle has never been about the money, it has always been a matter of principle".
She accepted more than £10million in case in her divorce settlement three years ago. Her ex-husband's business was valued at £1billion by financial press at the time.
After the case, Ms Gohil commented there were "no winners in divorce" – especially for children involved. "The price they pay is a very heavy one," she said.
But, she hoped, "spouses subject to deceit and deliberate financial skulduggery in a divorce" would now be able to seek recourse thanks to the "tireless" efforts of her legal team.
The ruling may open the courts for more people to attempt to renegotiate their settlements.
Graham Coy, a partner at law firm Mundays, said the decision "could open the floodgates for more people to try and renegotiate historic divorce settlements."
But the ruling was broadly welcomed with family law firm Vardags, who called the decision "long overdue."
Managing Director of the firm Catherine Thomas told The Independent: "If you try to hide your assets on divorce there will be consequences - and the court will not be your friend."
Additional reporting by Press Association
Join our new commenting forum
Join thought-provoking conversations, follow other Independent readers and see their replies