Syria: Man who claims to be British jihadist Nasser Muthana posts pictures of more than a dozen 'homemade bombs'
The post comes a day after a teenager claiming to be his brother, Aseel Muthana, tells the BBC 'Jihad is obligatory'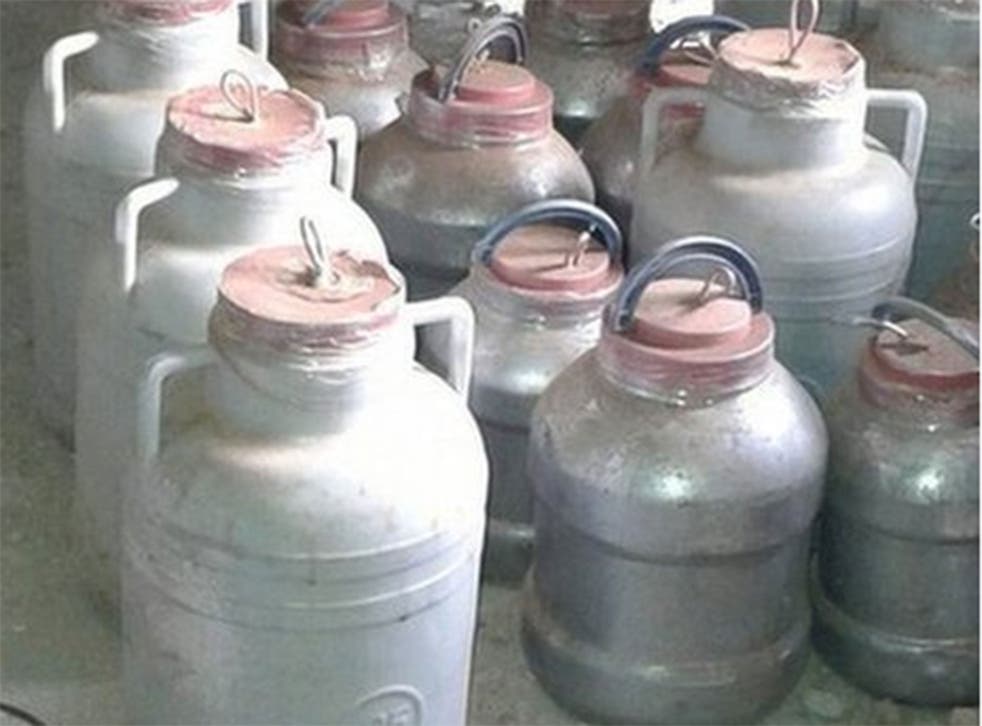 Pictures of what appear to be over a dozen homemade bombs have been posted by a person who claims to be one of the British men currently fighting with a jihadist group in Syria.
The man claiming to be Nasser Muthana, 20, the Briton who appeared alongside two other British citizens in a video posted by Islamic State in Iraq and the Levant (Isis) two weeks ago, has posted an image of what seems to be 15 homemade bombs above the words: "So the UK is afraid I come back with the skills I've gained."
Alongside the picture of the homemade bombs, the man claiming to be Muthana also posted an image of a homemade weapon that was, according to the post, seized from an enemy Shia Muslim.
The post came from an unverified social media account and it is still unknown whether it is genuine or not.
The images sent by the unverified account come just a day after a person claiming to be Nasser's brother, Aseel, 17, told BBC Wales' Week in Week Out programme that "Jihad is obligatory" and that he was willing to die for the cause.
In the interview, the man claiming to be Aseel Muthana described himself as a "martyr" and said that there were "loads" of other men from Britain in Syria.
He also said that he did not miss much about Britain, but did admit that he would have liked to see his family in Syria with him.
Two weeks ago, a video appeared of Nasser alongside Reyaad Khan, 20, also from Cardiff, and another British jihadist believed to be from Aberdeen. In the video, the three men urged other young Muslims to join Isis and help in the Syrian struggle.
In reaction to the video, Muthana's father, Ahmed Muthana, 57, said that the Nasser Muthana in the video, was "not the son he knew" and he urged his sons to come back home, even if it did mean they would be arrested.
In the statement, he said he believed his sons were trapped and that they were being told to post videos online by "those with guns" and "those that fed them."
Join our new commenting forum
Join thought-provoking conversations, follow other Independent readers and see their replies