Taxpayer billions could be secretly funnelled to Edf to underwrite cost of proposed power station at Hinkley Point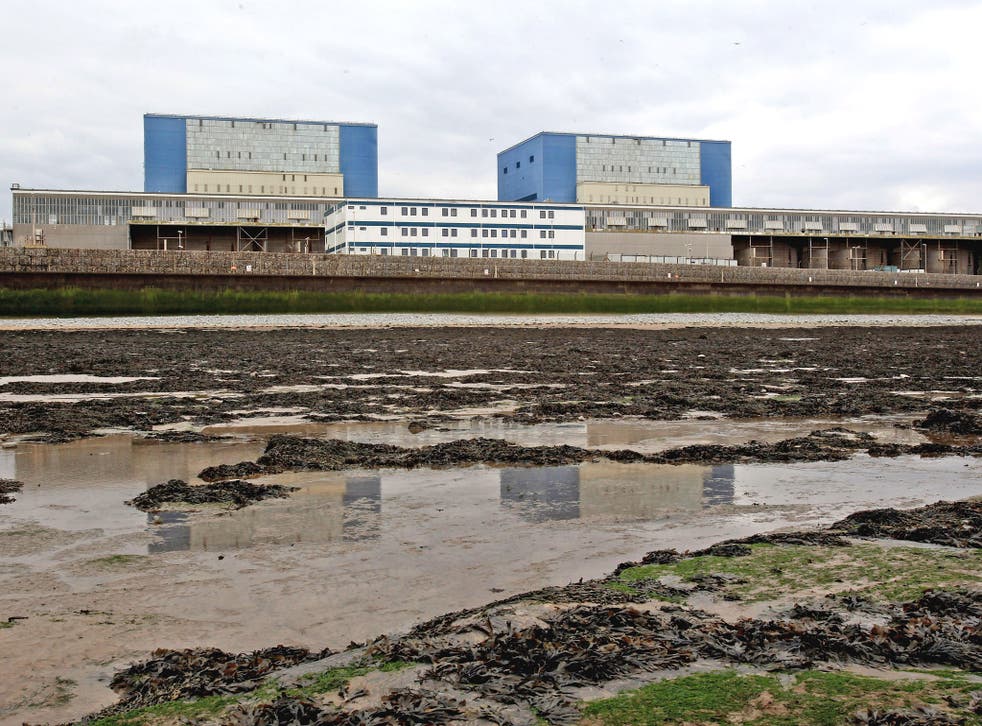 Billions of pounds of taxpayers money could be secretly funnelled to the French state nuclear company Edf to underwrite the cost of its proposed new power station at Hinkley Point in Somerset, it emerged today.
The energy bill has quietly granted energy secretary Ed Davey the power to keep contract details of the crucial Hinkley Point C project a secret if he decides it is commercially sensitive to disclose them, an analysis of the bill has revealed.
Experts condemned the provision, saying it paves the way for the government to write a cheque for billions of dollars to cover the cost of budget over-runs or building delays at Hinkley Point, without the public or parliament ever finding out.
The power came to light three months after energy minister John Hayes hinted that he was considering breaking with government tradition and underwriting the construction costs of new nuclear plants.
Dr Robert Gross, director of Imperial College's centre for energy policy and technology, said: "If the government writes a contract that allows cost escalations to translate into subsidy increases then it is effectively writing a blank cheque signed on behalf of bill payers."
"Transparency over price setting and a clear and auditable process for determining prices is essential where the government is choosing to subsidise technologies that the market would otherwise not invest in. There is an obvious danger that companies will be able to out-negotiate officials and bill-payers will bear the cost," added Dr Gross, who advised the government on November's Energy Bill.
Analysts say Edf has the government over a barrel because the Hinkley Point nuclear plant could be crucial in ensuring the lights stay on in Britain, which is facing power shortages as EU requirements to close polluting coal-fired plants in favour of low-carbon alternatives put huge pressure on the electricity grid.
However, many Briton's remain opposed to nuclear energy and face a huge backlash from consumers if the government promises the kind of financial guarantees that may be needed to persuade Edf to go through with the project.
The government has been locked in discussions for months over the financial terms of Hinkley Point and in October said that "there will be full transparency over the terms agreed".
A spokesman for the Department of Energy and Climate Change today insisted that it is still "committed to transparency over the terms of any contract agreed for new nuclear projects".
"The bill only permits information to be excluded from a contract in narrow circumstances, where it comprises a trade secret or if its disclosure would risk an actionable breach of confidence or prejudice commercial interests…We will however publish enough information to show what the terms of the deal are," the spokesman added.
But critics accused the government of backtracking on that promise through the "commercial interests" provision, which applies to all contracts with companies who want to invest in low-carbon generation ahead of the full provisions of the Energy Bill coming into force – essentially, this refers to Hinkley Point C.
Dr Doug Parr, Greenpeace's chief scientist, said: "Looking at the huge cost overruns on nuclear power stations in Finland and France, the developers may well want to have government take on some of the risks, which could amount to billions of pounds."
"But doing so could be seen as damaging the reputation, and therefore the commercial interests, of the EPR makers Areva, as well as that of Edf," he added.
The Hinkley Point C project will use the same European Pressurised Reactor (EPR) design that Edf and Areva are building in France, where costs have billowed from an initial estimate of €2bn (£1.7bn) in 2003 to €8.5bn.
Meanwhile, the cost of Hinkley Point, which Edf put at £9bn in December 2010, is now reported to be £14bn.
Energy minister John Hayes said in a Parliamentary debate on the provision this week that: "It is possible that some contracts may contain detailed financial information belonging to a generator that falls into [that category]. Disclosure of such information could significantly harm the interests of a generator.
"One result of that would be to discourage businesses from entering into that kind of relationship. If they felt that the bill did not provide adequate protection of their interests….it is unlikely that they would want to be involved in negotiations that might lead to an undesirable outcome for them in respect of their competitive, business and shareholder interest. We would all again acknowledge that."
Centrica, the owner of British Gas, is considering taking a 20 per cent stake in the project, although it is widely expected to pull out of the project, even if the government agrees to underwrite the cost overruns.
Join our new commenting forum
Join thought-provoking conversations, follow other Independent readers and see their replies