Teacher Ray Coe donates kidney and saves pupil Ayla Ahmed's life
Ayla's parents called her teacher "a hero and a lifesaver"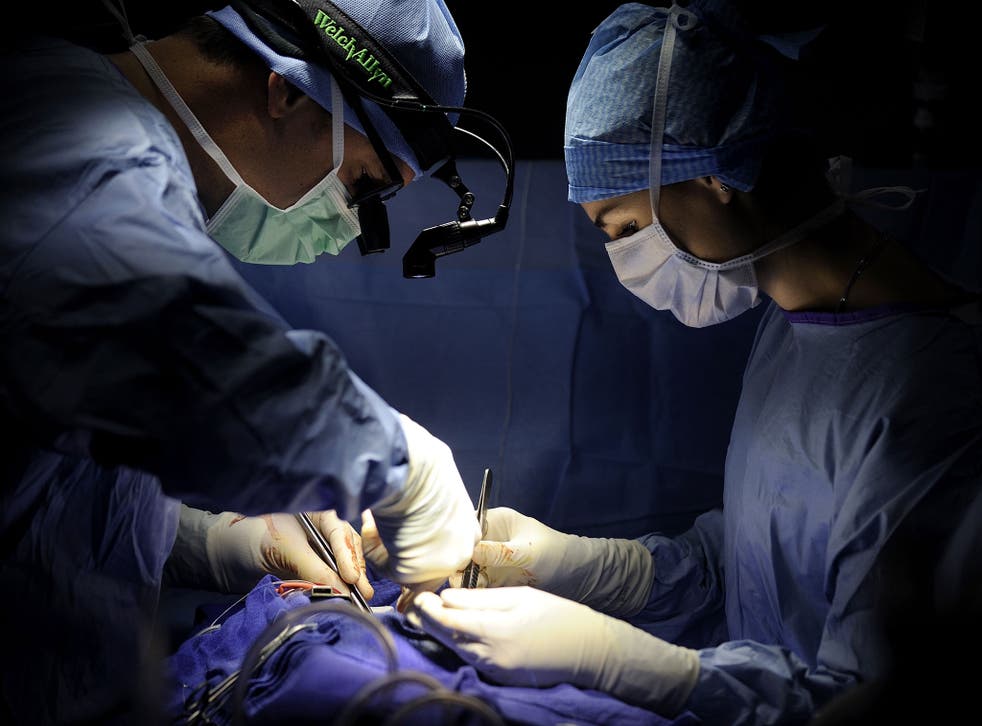 A teacher has saved the life of his seriously ill student by donating one of his kidneys to her.
After 13-year-old Ayla Ahmed Ali suffered renal failure, she was in desperate need of a new kidney.
The teenager also has hydrocephalus - or water on the brain - which left her with severe learning difficulties.
Ayla's mother alerted her daughter's special needs co-ordinator, Ray Coe, to the situation in the summer term last year, and said that Alya would not be able to attend Royal Docks Community School in Newham while she was undergoing kidney dialysis.
When Mr Coe heard the news, he asked if he could do anything to help.
"'I said "Can I put my name down as a donor?" I knew what being a donor meant and I knew there was a possibility it could go ahead and I knew the implications. I knew exactly what I was doing," Mr Coe told the Evening Standard.
"There is a verse in the bible that says something like: "Maybe you were born for such a time as this". It just clicked and I knew then that it was right," he added.
"When we told Ayla, she just gave me a big squeeze and her face lit up. It brings tears to my eyes whenever I think of that."
To check Mr Coe was a compatible donor, doctors administered a blood test which showed he was a fitting match.
The transplant, that took place at London's Great Ormond Street children's hospital, London, in February has been hailed a success, and the pair are now recovering from the operation.
They are both expected to return to school after the Easter break.
Alya's father, Ahmed Ali, 47, called Mr Coe a "hero and a lifesaver", adding: "Ray has given Alya much more than just the gift of life. He's an amazing man, we owe him so much."
School headteacher Wendy Bower told the newspaper: "Mr Coe has gone above and beyond the call of duty with this selfless and noble act.
"He is a very humble and modest man. The whole staff are in admiration for his kindness. He has given a new life to Alya and her whole family."
Join our new commenting forum
Join thought-provoking conversations, follow other Independent readers and see their replies