Thirteen-year-old found hanged with 'I hate my brother' written on her arm
Teen was found by older brother after pair had argued earlier that morning, a coroner's inquest heard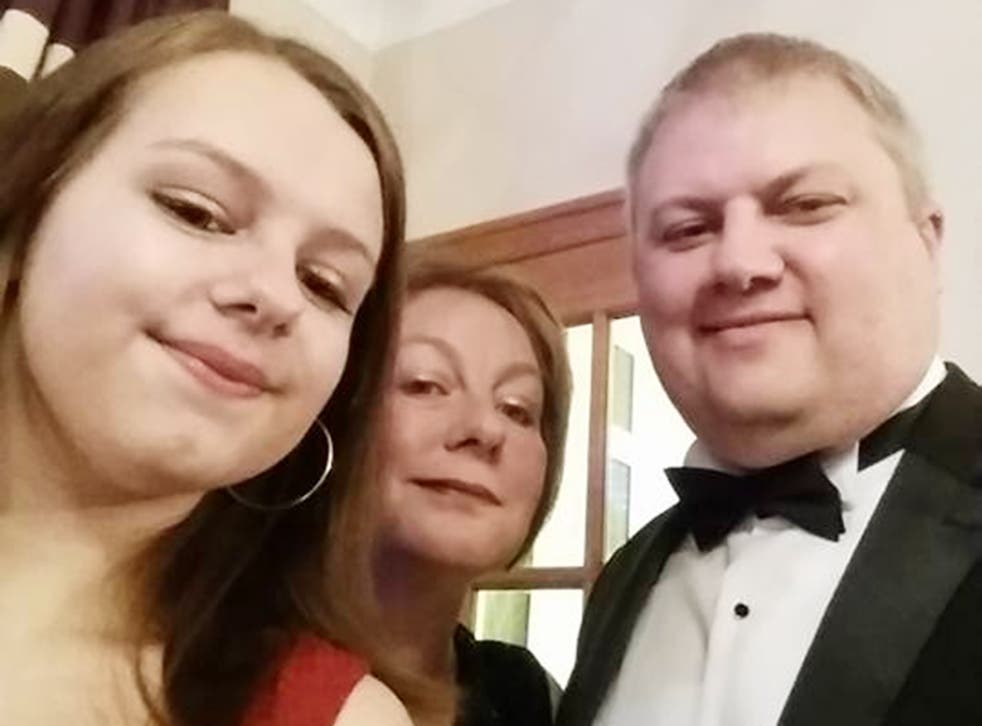 A 13-year-old schoolgirl was found hanged at her home with the words "I hate my brother" scrawled across her arm after the pair had an argument, a coroner's inquest has heard.
Bethany Fitton, from Hebden Bridge, was found by her 18-year-old brother, Ben, in June last year, after the two siblings had an argument because she didn't wake him up for work, The Mirror reports.
Her brother tried desperately to revive her before emergency services arrived. She died later in hospital.
Bradford Coroner's Court heard that Bethany would often doodle on her arm – and that day at school,she had written "I hate my brother" in ink.
After her last class of the day, Bethany met with her boyfriend and went for a walk in a local park, before catching the bus home.
Her mother, Estelle Fitton, had tea waiting for her at home after 6pm and the teenager took the meal upstairs to her room and listened to music.
Estelle told the inquiry that her husband had been at work and her son, Ben, had gone to the movies with his girlfriend.
When Ben returned home at around 7.30pm, his mother asked him to take a basket of laundry upstairs.
He had to pass Bethany's room to get to the staircase that leads to his own bedroom, whereupon he found his sister hanging.
Ben tried to save his sister's life, giving her CPR, before emergency services arrived and rushed the 13-year-old to Calderdale Royal Hospital in Halifax.
She was transferred to Leeds General Infirmary, the largest hospital in the area, but doctors could not save her.
She died three days after the incident on 25 June.
UK news in pictures

Show all 51
A post-mortem investigation showed that Bethany had suffered a heart attack after the hanging caused hypoxia – a deficiency of oxygen – to the brain.
Ben told police that the two would often argue about "silly little things" and said he would have gauged their argument that morning as a 4 on a scale of 10.
He said: "I knew she had written something but I was not aware of what she had written."
Estelle said in a statement read out to the court that she and Bethany had walked their family dogs the evening prior and said her daughter had seemed happy and was doing cartwheels during their walk.
She described Bethany as being a "reliable and capable" teen with a lot of common sense.
Estelle also said her daughter had been a social media maven, using Snapchat, Facebook, Instagram and Kik. She had even moved her mattress into the home's spare room so she could be closer to the Wi-fi router.
She noted that Bethany had been spending more time in her room than she used to, but Bethany brushed aside their concerns, answering: "Mom, I'm a teenager."
Richard Fitton, Bethany's father, said he "cannot understand why Beth has done this.
"This is the last thing I ever expected to happen – it was out of the blue."
The teen's doctor told the inquest that Bethany had been making the difficult transition from childhood into adulthood.
Still, Assistant Coroner Peter Merchant said that while Bethany had hanged herself, she had left no suicide note. He said he did not feel convinced the teenager had intended to take her own life.
Mr Merchant concluded that "There is simply no explanation given to why Bethany would do what she did on that day."
The coroner recorded an open verdict, which is reached when a jury confirms a death is suspicious, but is unable to reach any other verdicts open to them.
If you need help or someone to talk to, call the Samaritans free on 116 123