Teenage rackets champion Ben Cawston banned by public schools from their tournament - because he goes to a comprehensive
Exclusive sport of rackets faces accusations of elitism after barring teenager from competition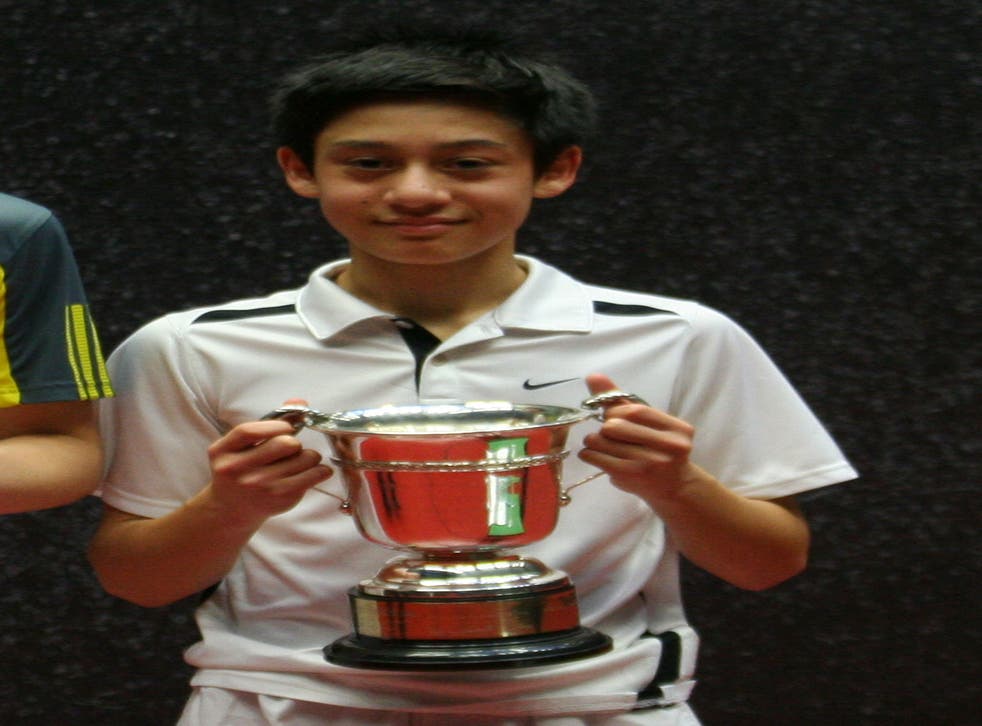 A teenage rackets champion has been barred from entering a prestigious tournament because he attends a state school, leading to accusations of elitism and petty-mindedness within the sport.
In December, Ben Cawston, a 14-year-old pupil at Westgate comprehensive in Winchester, became the first state-educated pupil to win a national public schools title – which despite its name has previously allowed pupils from state schools to also take part.
Following his under-15 singles win at Queen's Club, however, he has been denied entry to this week's doubles tournament after rackets professionals from the 14 top public schools, including Eton, Harrow and Rugby, voted narrowly to exclude state school players for the first time.
Dr Peter Cramer, Winchester College's master-in-charge of rackets – the historic forerunner of squash – condemned the decision. "It is appalling," he said. "I was shocked when I heard and have no idea why the pros voted this way – maybe misplaced traditionalism.
"We live in a worryingly divided society and charity legislation says public schools should have outreach programmes and connections with state schools – but we all feel this is something a school like ours should be doing anyway, because it is morally right.
"Rackets is a hugely exciting minority sport but, if more state school players came in and a few more courts were built, the game would open up to the rest of world, and that could only be a good thing. This ban is a great shame, but I'm sure it's something we can set right."
David Makey, a professional at Tonbridge School who chairs the Rackets Professionals Association (RPA), said the reason was that state schoolboys did not play in inter-school doubles matches on which the national seedings are based. "The pros are very much divided regarding this issue, particularly as we trialled it with boys from Manchester, and debates at RPA meetings in recent years have become more tense and at times extremely unpleasant and uncomfortable," he said.
However, some insiders believe the real reason for the ban was that certain professionals feared their own star players might lose to Ben and his doubles partner, Thomas Foster, 14.
Ben trains with the squad at Winchester College, where his father, Tim, plays as a professional. The college headmaster, Dr Ralph Townsend, also believes it is unfair that Ben has not been allowed to enter. In a letter to the RPA, Dr Townsend pleaded for state school players to be included. "To allow them to play in the doubles would seem to fit in perfectly with the sort of thing we all want, namely a generosity in the sharing of our many resources," he wrote.
"With all the good work being done by independent schools to share time, resources and talent with the maintained sector, surely now is the time to loosen unnecessary restrictions."
For now the ban remains in place and, rather than slugging it out with his public-school rivals at Queen's, Ben will be cheering on his Winchester clubmates from the gallery.
Join our new commenting forum
Join thought-provoking conversations, follow other Independent readers and see their replies